Thank you!
I'm happy and proud to announce that Good Looking Loser has raised $506.30 for Deck and his family.
I'll add an extra $100, so the total is $606.30.
This is quite significant - especially given that the average donation was about $3.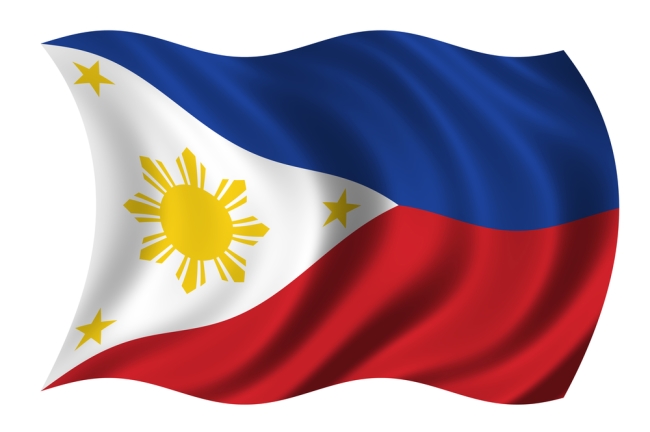 Given the circumstances (see below), EVERY donation will significantly help Deck and his parents.
Here was Deck's response to me on oDesk (again, he's been without the Internet and power) so a good 8 days went by without hearing from him-
(this was a total surprise to him)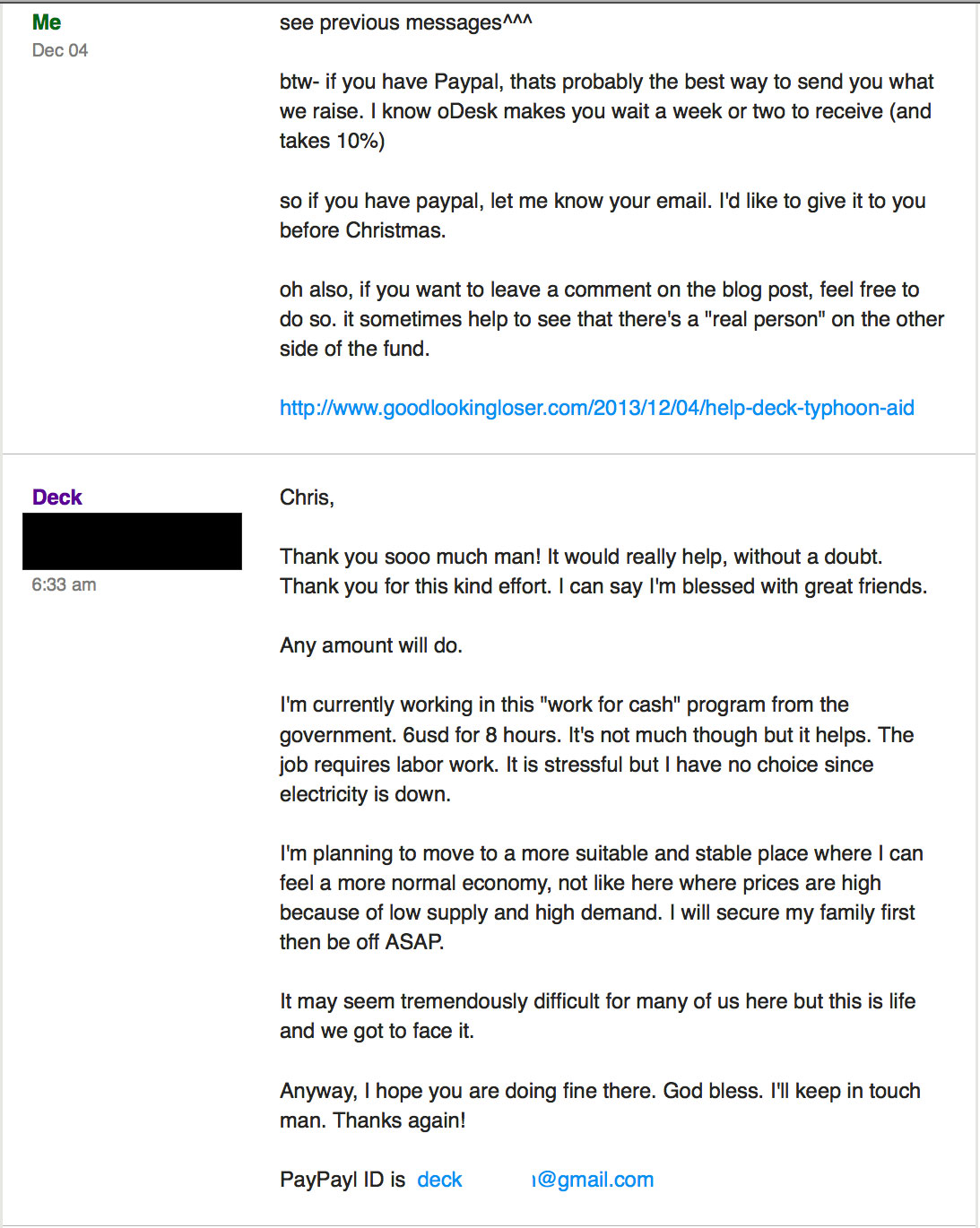 and here is his response specially to you guys-
(it's pretty deep, originally posted here)
Again, I want to thank you guys for donating - you have made a HUGE difference in Deck's life and for his family.
Seriously, I'm honored and humbled to be in a position where people are willing to contribute to causes that I feel are significant.
Perhaps no amount of money can replace what they lost, but $606.30 can bring a huge to their faces (and significantly help them) and that was my goal.
A special thanks goes out to-
who both contributed $50 to our fundraiser.
Thank you!
For those concerned that I am actually using the money to supply feminists and transgenders with arms.
I'm not, 100% of it goes to Deck-
Thank you again.
There will be a lot of awesome content coming in 2014, an update (and conclusion) on the YouTube situation/lawsuit soon and if anything- I plan to do plenty more videos in 2014.
As I did mention before though- the more "hardcore" videos will be only on GoodLookingLoser.com the more basic guy videos will be on YouTube.
And also - this blog is getting a makeover and will premier early 2014.
If you haven't already, please subscribe to my YouTube channels.
The "Get Hung" channel will never do 'newsfeed updates' so you'll never see male enhancement stuff among your subscriptions or vlogroll - even if you aren't interested in male enhancement, it helps us out if you subscribe to the channel.
Update 12/19
(Response from Deck)
Thanks again to all that donated!
Update 12/23
Thanks Again Guys!