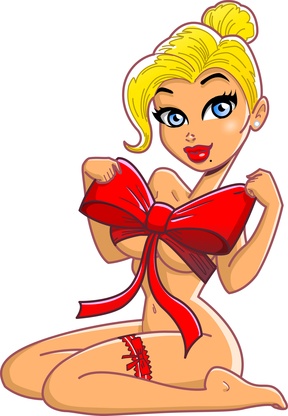 Help! She's Hitting On Me!(I'm not prepared for this "situation")
Other than telling you some stories from my life, I specifically do not speak in-depth about special/hypothetical situations about picking up chicks under special, specific circumstances.
As enlightening as 'situational pick up' sounds (e.g. if you are at the gym, do this... if you are at the bar, do this... if you are at the airport, do this... if you are hiding in the girl's locker room, do this...), all it does is clutter your brain with further theory that you won't consistently use and suggests that your "game" or certain techniques can create a significant amount of physical attraction.
Regardless of your "game", over 90% of your verbal interaction is "normal people talk" (also known as small talk, chit-chat).
If you have recently come back from a PUA-rehab facility or far away planet, I will state again - "game" does not create a significant amount of sexual attraction. It creates some but will not help you break the 'looks threshold' if you are below a girl's standards for sex appeal, swag factor (status) or cannot hold a normal conversation.