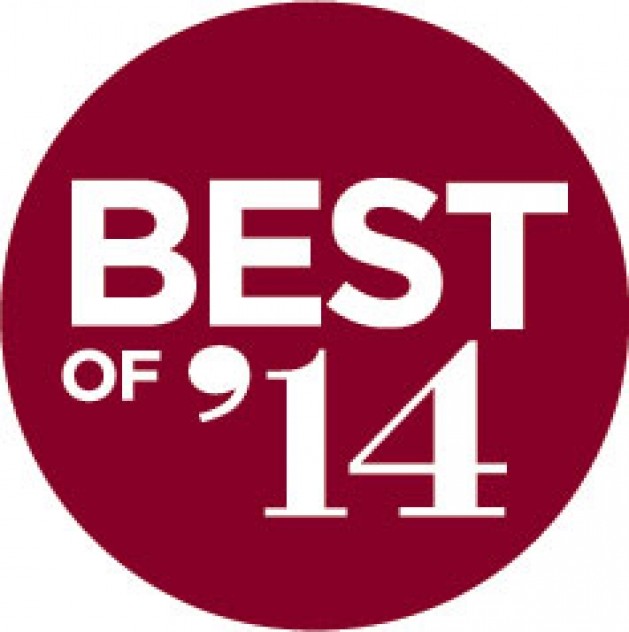 The Best of 2014
Welcome to 2015.
The best year of your life.
In this post I'll discuss the most popular/helpful posts of 2014, what's to come and a small glimpse of 'Get Paid' and how much Good Looking Loser makes.
and Away we go...
I run my website a little different than some.
Basically, so long as it's 'related', I write about whatever comes to mind on a given day/week rather than topics that I otherwise "should" cover.
I'll even write on unique concepts and issues that I fully know won't affect the majority of the readers. But there will be a curious minority that can really benefit from it.
I've used this approach since I started Good Looking Loser in early 2012 and haven't really strayed from it.
This "write whatever I'm thinking about" approach allows me to give my very best insight.
(then I cover the post in cartoons or assorted propaganda in hopes of further brainwashing you)
I don't write about stuff I'm not interested in that day. It's simply not fun and it never comes out well.
Truth is, I'm a "B+" writer - at best.
But at 32 years of age - I have an "A+" amount of experience to draw from on a ton of subjects that I've been absolutely obsessed with, some for over a decade, many initially stemming from insecurity.
A lot of people told me to stick to only one subject and a multi-subject website "won't work".
I'm glad I ignored that advice.
Below is a list of 'The Best Posts of 2014', all of which have QUALITY advice which can legitimately IMPACT your life -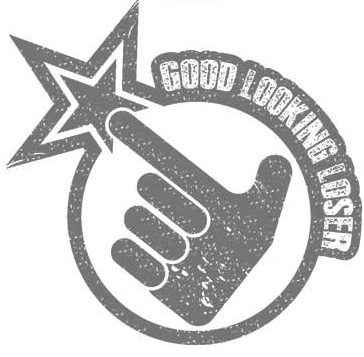 The Best Posts of Year
"A Night of Screening Women in the Bar Scene"
It's virtually impossible to get quality footage at night, but turned out fairly well. The videos show how fast you can move and how it's done at night. This is aggressive stuff and not for beginners - I couldn't do this type of stuff for about 2 years after I started. The goal is to GET LAID and not "be smooth", all you need is ONE girl to be DTF. Just expect the rejections most of the time and find the ONE girl that wants it.
fun fact: When I started, I never had any idea that "this" was how it was done. I was too busy trying to be a smooth pick up artist queermo.
"Why You Aren't Getting Laid on Your First Dates"
If you aren't getting laid on your first dates, it has virtually nothing to do with your "end game". Chances are, you are seen as 'Boyfriend Material' and attracting girls who are looking for relationships or have rules about when they give up their pussy.
fun fact: This will explain every single "date" you've been on.
"How to Be Successful at Everything on This Site
(What I Know that You Don't)"
There's a lot of information on Good Looking Loser, this post discusses how you can be successful at all of it and something that I know that you don't. This was probably my favorite post of the year.
fun fact: Common sense meets simplicity. You already know what do and we've told you how to do it. Go get at it.
"Thoughts and Reflections From Using Kratom For the Past 5 Years"
I've used Kratom ~everyday for the past 5 years and I'll tell you why it's the most amazing legal compound on earth. Productivity, anti-anxiety, sense of well-being, moderate pain relief - there's a Kratom strain for almost every state of mind.
fun fact: 90% of people respond quite well to Kratom, 10% of people will feel lousy and possibly puke. I have to take that chance that you will either love or hate me.
This post was recently mentioned on 'Business Insider' and possibly seen by readership of 50 million people.
"The Real Reason You Didn't Get Laid This Weekend"
If you are a decent looking human or planning to be, the fact of the matter is - if you aren't getting laid, you are simply disqualifying too many girls. Non-celebrities that sleep with super hot girls also sleep with above-average/average chicks too.
fun fact: This will make sense of every weekend at home when you jerked off to Redtube.
"How to Avoid Getting Emotionally Attached to Girls too Quickly"
This is something everyone can relate to. I certainly do. But also something that can be fixed and should be fixed if you don't want every decent looking girl that you sleep with to have you by the balls.
fun fact: This is totally something that you can beat.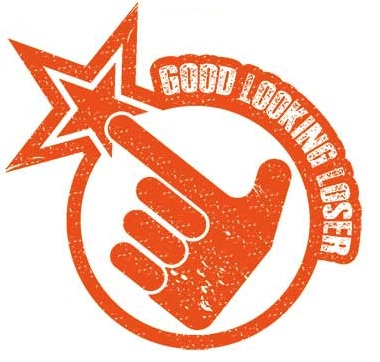 Best of the Rest
"Mr. Juxtaposition is So Hot Right Now"
It's a common misconception that being "well-rounded" will have a significant effect on Getting Laid and relationships (committed or uncommitted). The truth is, being "well-rounded" has no factor in Getting Laid and only a moderate influence on your relationship potential. Having a "Juxtaposition" is way sexier and this type of guy is who you want to be if you want to retain hot girls for long periods of time.
fun fact: Listen to me here. This is something that you can do.
"The 4 Predictable Rejections That You'll See (w/ Video)"

~100% of cold approach rejections will look like 1 of these 4 scenarios. If you can stomach these uneventful, boring rejections and make yourself look better than the average guy, you'll be on your way to pussy.
fun fact: So this is what you are scared of?
Academic and Social Misconceptions About College (Series)
Although very few people will see these series before they go to college or as an underclassman, this is how it works. This is the most insightful and comprehensive look at going to college in the United States based on my 6 years of experience as a full-time student at over 6 colleges.
fun fact: Our college series was shared more than any other series on Good Looking Loser in 2014.
"10 Misconceptions About Guys that Are "Naturally" Successful With Women"
Guys that are really successful with women don't know always what they are doing and are not super heroes. I'm not. They just have 'above-average' sex appeal and talk to a lot of girls with 'above-average' confidence, among other things.
fun fact: This post started a ridiculous fight between some of my friends. They wanted me to declare who was "The Best", as if I'm some sort of expert on this topic.
"Killer Instinct is the Definition of Game"
There's a never-ending debate on what "game" is and how to measure it. This is the answer, and the rest is just fluff.
fun fact: Right after the release of this post, several other small websites started talking about "Killer Instinct".
"The One Killer Instinct Move You Need to Know - Follow Me"
We aren't big on techniques, but this "move" is absolutely huge. This is the way that you take girls out of the bar and to your car, as well as just about every other scenario.
fun fact: Just grab her hand and start walking, if she doesn't pull away - she's probably down.
"A 25 Item Checklist to Measure Your Social Anxiety
(Do I Need Professional Help?)"
I'm not a doctor, but I've seen just as many vaginas without a license to do so. This test will shed light on where you are at and your next step.
fun fact: Be honest. Lying on this test makes no fucking sense.
How to Lose Your Virginity (Series)
If you are a virgin, you won't be too comfortable with women. If you aren't comfortable with women, trying to aggressively pick them up in the street and take them home to fuck is about as likely any of us trying to play center in the NBA.
fun fact: If you haven't gotten laid yet, this is where you start. Make that you goal in 2015 and you'll get it.
"The Myth and Pursuit of Immovable Confidence"
It's almost always exaggerated how confident you have to be to have a good sex life. You just need to be pretty confident, most of the time. Anything more is icing on the cake and extra/hotter pussy. You don't need to be Superman or a fictional character from a movie. If the girl feels you are good looking, she may even find your initial shaky confidence to be "cute", so long as you aren't a total pussy.
fun fact: Stop trying to be "Brad Pitt in Fight Club", the character and movie are not real.
The Best Posts of the Year
(Lifestyle by Good Looking Loser)
Our less hardcore, non-adult, PG content is on www.gll-getalife.com, also known as "Lifestyle by Good Looking Loser". Check it out and subscribe to the website, you'll be notified every time there is a new post. 'Lifestyle' is where we will feature the 'Get Paid' material about how Good Looking Loser makes money and how you can do so too.
"30 Things I Wish I Knew in My 20's"
Although this series dropped just days before 2014, it received an incredible reception among our members and elsewhere. I highly encourage you to check it out, I'm quite proud of my work on this.
fun fact: Whenever I re-read this series, I realize how clueless I was in my 20's. Better yet, however, I realize how far I've come. Take your time going through this series, read it once for general meaning and read it again for critical comprehension.
"19 (26) Things You Need to Do In 2014"
Although this 2-part series was written for 2014, all of my recommendations still stand.
fun fact: I did all of these in 2014 and am happy I did.
"Success Principle #9: Take Good Looking Loser's Life or Death Test"
Are you living? Or are you just a corpse that walks the earth and surfs the Internet? Find out!
fun fact: I've stuck to this advice for the past 3 years and it's made a big difference. Goal oriented people need a reminder to "live".
Good Looking Loser's Guide to Hair Loss Prevention
At just 20 years old, before I ever took any steroids, I started to experience male pattern baldness. For the next decade, I studied the causes, treatments and academic research. Some things were effective, some things were definitely not. Learn what works and don't blow your money on garbage. For just $1.33/day, most guys can ~completely stop hair loss.
fun fact: There's no 100% solution to pattern hair loss, but as of 2015 - there's a lot you can do to slow it down. Sometimes - to a virtual halt.
"The Best Self-Improvement Books You've Never Heard Of"
I don't usually recommend personal improvement books. They are long, tedious and you will have to go through it at least 5 times to get any significant, applicable understanding. You will probably only remember 10% of the book anyway, so you are better off just learning the most important information in 4 to 6 pages and applying it.
fun fact: I'm listening to one of the books via audiobook right now.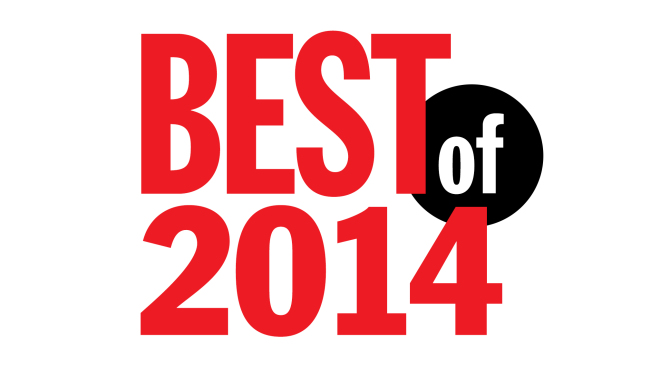 Best of the Rest
(Lifestyle by Good Looking Loser)
Good Looking Loser's Guide to Inexpensive Skin Care
I've always looked older than my age. In 10th grade, I had no trouble buying beer. These days, I look a bit younger than my age (32).
What I've been doing has been working -

There some other super effective, super inexpensive tricks that I've discovered. I'll tell you about it soon. They won't cost you more than $15.
fun fact: I've never gotten compliments about my skin until this year.
"34 Orthodox and Unorthodox Ways to Get Motivated to Hit the Gym"
This 3-part series contains some "gym motivation" methods that you probably haven't thought of. Some are weird, but what else would you expect from us?
fun fact: I read this over from time to time and it actually motivates me.
"Why You Thought Last Year Was a Failure and Why It Wasn't"
If you didn't have specific goals for 2014, you didn't accomplish them nor did you have a 'daily sense of accomplishment' which is CRITICAL for ongoing motivation. Read this blog post, you might realize that your year was actually pretty good and your attitude is not.
fun fact: A goal without a plan is simply a wish.
"Success Principle #10: Mr. Insecurity is Your Best Friend"
We've heard the usual advice -
Never be insecure!

Don't let insecurity rule your life!
The fact of the matter is - insecurity can be a ridiculously powerful motivator and is only a temporary state. Take advantage of it and stop feeling sorry for yourself. It won't last forever.
fun fact: Insecurity will do you a lot of good. If you decide it will.
"Success Principle #11: Role Models are Good, Mentors are Better"
It's great to have role models. But chances are, you'll never meet them or know just how they operate and think on a day-to-day basis. Don't underestimate how influential a moderately successful person can be if you are just starting out. The key is getting access to them and we'll give you some suggestions.
fun fact: Mentors have had a tremendous effect on my life. Without, I probably wouldn't be shit today.
Good Looking Loser - State of the Union
(What's coming in 2015)
Due to popular demand, I'll get into 'Get Paid' (making money) and committed relationships in the upcoming year. There will be some more "in-field" videos too and other creepy shit.
Get Laid - Committed Relationships
Perhaps the latter is long overdue, but it is VITALLY IMPORTANT that you can Get Laid (and know it) before you get into a committed relationship. That is the reason we have spent over 2 years on Getting Laid.
One of the main reasons that guys accept/settle for far-less-than-ideal, dysfunctional relationships and emotional abuse is because they are scared to lose their girl for fear of an extended sex-less streak.
Whether intentionally or simply via instinct, many girls will take advantage of this and walk all over you if they know that you don't have other options. Emotionally and eventually financially.
Hot girls know they can Get Laid and have other options that they can explore if you start being a little bitch boy.
If your girl is emotionally healthy (important, not all girls are relationship material) and understands that you are in the relationship because YOU WANT TO BE and don't have to be, she'll respect you and not walk on you.
YOU NEED TO HAVE EMOTIONAL LEVERAGE.
I absolutely DO NOT recommend that you get into a committed relationship, and certainly not with a desirable girl who has plenty of options, if you aren't sure if you can Get Laid or don't FULLY believe you have other options - equal or better than she.
(I define "I can Get Laid" as being able to go out to a bar 2-3 nights a week and sleeping with 1 girl)
Get Paid (via Lifestyle by Good Looking Loser)
As for 'Get Paid', the tentative initial plan to do Podcasts (within blog posts) to relay all that I've learned and how you can start making money on the Internet.
Despite my riveting sexy voice, I'm hardly a great speaker (like, like, you know, you know, uhh, uhh...) but audio is the best way to efficiently communicate this content. So get yourself some headphones.
I've been hesitant to start 'Get Paid' because it is an enormous project and without a specific, organized program - it will only create more weak repackaged Good Looking Loser, Bold & Determined and Danger & Play theory clones that make no money and help NO ONE.
I will twist your arm (and brain) and get you guys to produce something original and that you can be proud of.
Unlike many "How to Make Money" websites, we have actually made some money before claiming expertise.
I have experience 'selling other people's products', known as "affiliate marketing" -

Spring 2012 to September 2013
I was an affiliate for 'Bathmate.ca' from ~Spring 2012 to September 2013. I've used a different vendor in 2014 and sold well over 1 million dollars in penis pumps.
I don't recommend trying to sell the Bathmate Hydropump unless you ALREADY have an online audience.
I'm not lying to discourage competitors, I could sign you up as a sub-affiliate with the maximum 40% commission (and tell you how it works and make a cut of your sales) but it's not something that sells well unless you have an audience and are willing to put your face (and dick) behind it.
I also have experience selling my own products via Happy Hippo LLC. -
(a separate company, NOT legally associated with Good Looking Loser)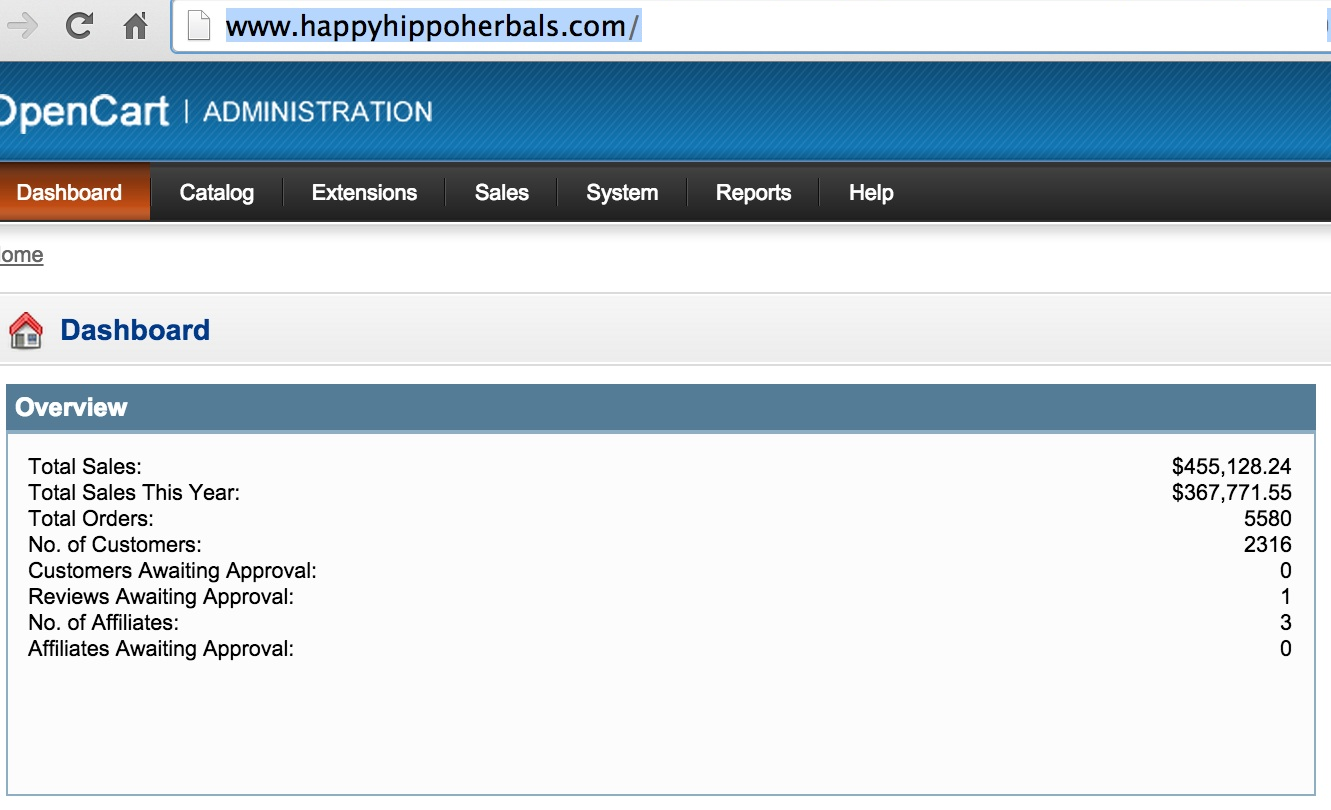 Happy Hippo Sales 2014 January 1st to December 29th Notable because we don't have a credit card processor (coming in January!) and that discourages a lot of people from ordering.
I'll also make a post on how to sell Happy Hippo's products.
It's not hard and it's easy to get repeat customers since the product is so good.
If you want to sign up as an affiliate (commission is 20%), you can do so on this page.
Happy Hippo will get a credit card processor very soon and that will make it WAY EASIER on new customers.
Aren't you worried about people not supporting Good Looking Loser or Happy Hippo now that they have an idea of how much you make?
Not really.
I work my ass off to give away free content that everyone else would charge for.
People know this and are happy to reward me by using our links. I am grateful.
If guys don't want to take advantage of our free shipping/lowest price offer on Bathmate or try the highest-quality Kratom on planet earth because they don't like that "Chris makes money", that is up to them.
Guys that get upset when others make money don't have an 'abundance mentality' and probably won't benefit from my online business and financial advice anyway.
Seriously, I've never seen a guy (adult) that complained how others were wealthy that ever became so.
Besides, compared to places such as Mattersofsize.com, established Kratom vendors and Real Social Dynamics, Good Looking Loser is small potatoes.
Those places make a ton of money, but you can start a small blog that does well too.
If I charged for our dating content, I'd EASILY make more money.
The vast majority of information (actually all of it) on Good Looking Loser is free and always will be.
Making money is not my only motivation (and that's probably why I was initially quite successful).
I want to get started now!
I'll have a lot more 'Get Paid' content in the near future.
Right now, if you want to start a website, I have 2 recommendations that will seriously help you.
I really wish I had these resources when I started, I wasted a lot of time and emotional energy on the technical bullshit and learning mostly useless information.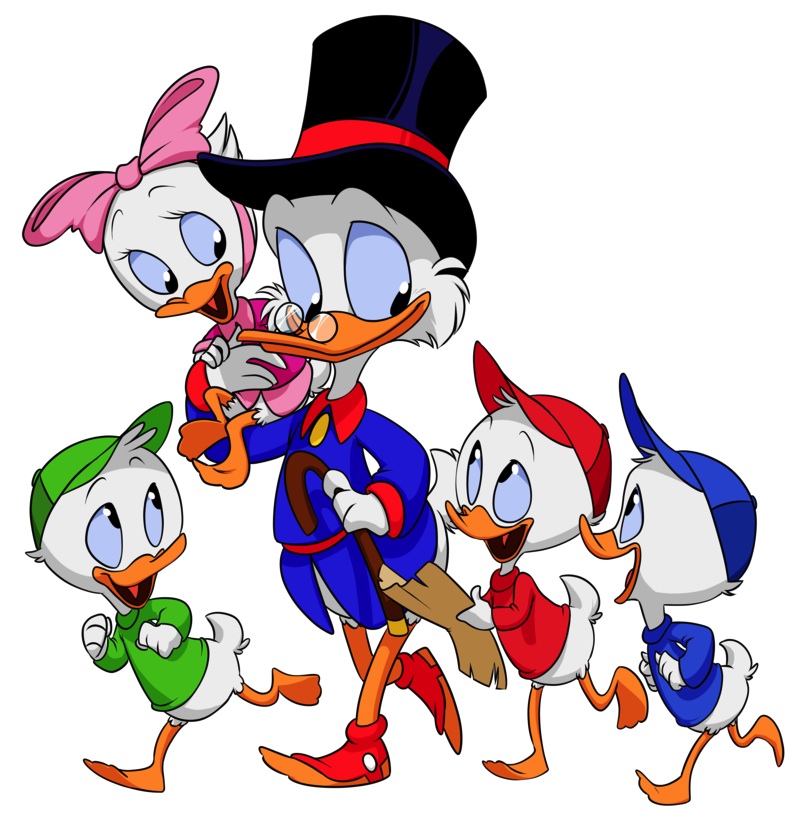 Bold & Determined.net via Good Looking Loser
Victor Pride has been "blogging" longer than I have and his advice and offers are always beyond tremendous. He'll setup your website for you and give you 4 free eBooks that tell you how it's done.
I hadn't even heard of Bold & Determined until a year ago.
If I had this when I started - this would have drastically shortened my learning curve and saved me the 10+ hours it took to simply install Wordpress and get started.
(yeah, it's "easy", but not for newbies)
I consider Bold & Determined to be, by far, the best motivational website on the Internet. And So do you.
Unlike almost all guys that have "How to Make Money" websites and eBooks, Uncle Victor made a significant amount of money before he ever once spoke about how he did it.
His advice is gospel and from experience.
Just try not to make your site/content look exactly like his.
..........mmm Kay?
Wordpress Setup and Management
This is a great option for guys that don't have the time or know nothing about making and developing a website too.
Unlike many other hosts, this recommendation provides 24/7 live THIRD-PARTY technical support and they also manage your website to make sure it's running correctly.
(if it goes down, you don't understand something or you can't install something, they will find the problem - even if the software or problem is not on their end)
Their reputation is extremely good and they will literally hold your hand before AND AFTER you launch your website. You won't have to worry about "what do I do?" or hiring someone to help with technical aspects.
They provide THIRD-PARTY support and try to fix problems caused by software that is not their own (Wordpress plugins, applications, broken coding, speed issues, eCommerce gateways, updates etc).
They will literally login to your blog and fix the problem.
This is pretty much as close as you can get to a personal website developer or server manager.
I wish I signed up here when I started. I had to change hosts 3 fucking times and got screwed out of money on more than 1 occasion.
One of the dumbest girls I've ever met (she literally couldn't even turn on her laptop 2 years ago) got her website though them and she hardly ever got stuck once she learned some basics -
You can't go wrong with either option.
Victor's is less expensive so there's no reason you can't have a website with some posts in just a week from now.
I'll have more information about both of these later on.
But that's what I got for you now.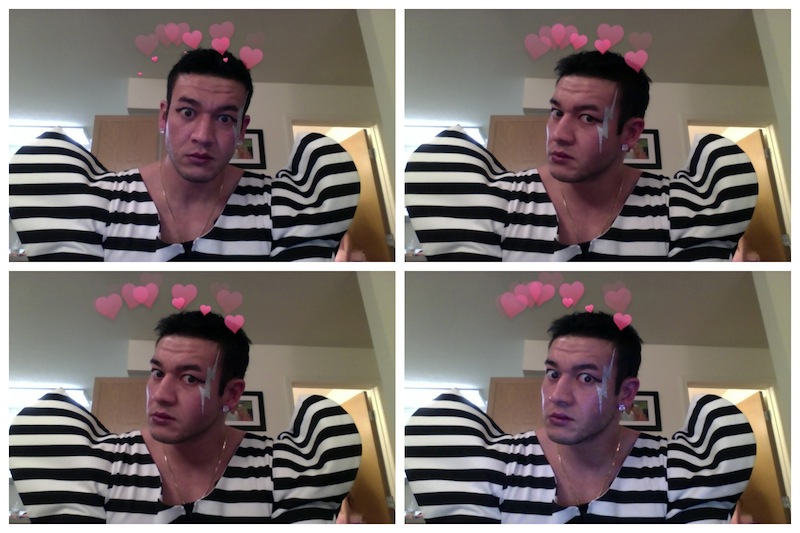 Pour Conclure
So that's it for 2014.
Great year.
Love you guys.
We ARE NOT coasting at Good Looking Loser.
This place will get better and so will you.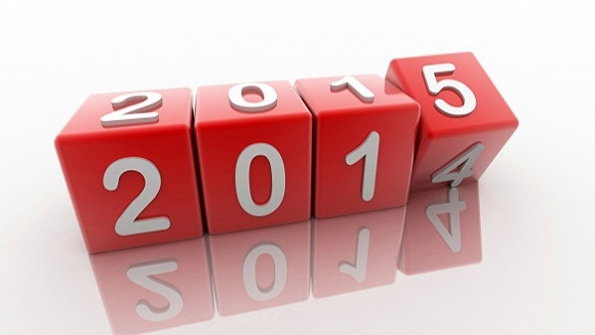 Listen -
I never have time to answer all the questions in the comments section but until January 4 -
If you have an idea for a website or product to sell, in 1 or 2 sentences, leave me your idea below.
The more SPECIFIC, the better.
I will give you a 1 or 2 sentence reply of what I think of it.
(I'm stealing this idea from Victor, remember to give credit where credit is due)
Remember, this is only my opinion.
If I tell you 'bad idea', it doesn't mean it's not going to work.
YOUR EXPERIENCE, the DEMAND for the information/product and your ability to learn is what will make a business work, not the idea.
(hint: linking to Good Looking Loser is a good way to get my attention)
Everything works if you are a legit expert from experience.
So don't get upset if I'm not initially on board. Prove me wrong and call me out after you make it.
For more comprehensive feedback on your idea, feel free to discuss it in the 'Get Paid' section on the Good Looking Loser Forum. And Don't worry if someone "steals" it, if they have less experience than you, yours will be better.
(please don't leave a comment if you are going to request that we delete later - thanks!)
We are past January 4, please post in the forum for feedback.