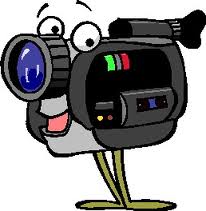 One Shot, One Kill
"One Shot, One Kill," is the name of game here.
I was supposed to head out on Saturday to get at least a few hours of hunting (on video) in before the Florida Gators - South Carolina Gamecocks football game. The weather was crappy and all of us were behind schedule. As of this video, I think I had been awake for about 26(?) hours. So we weren't going to do it all at, but I decided to see what I could do in about 20-25 minutes since the area behind the house (not my house) has decent traffic. It's a shopping plaza, Barnes and Noble, Sports Authority, places to eat, Sally's Beauty Supply, Home Depot across the street, etc.. The logistics were pretty ideal (3-4minute walk back to the house), so the obvious gameplan is to try and bring a girl back.
So that's what I did, on the very first 'approach'.
It wasn't an approach at all, I'm just camping outside the book store and seeing who comes through. We have found this is way easier for filming purposes.
Now this rarely happens on the first approach, not because I particularly need to get 'warmed up', but if you consider that less than half of the girls wandering aren't sexually available (let alone DTF), the odds are against it.