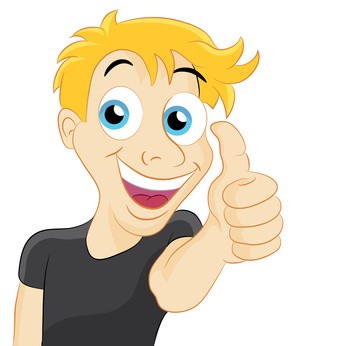 Solving Mr. Friendly Man - The Extrovert With Social Anxiety
Social anxiety has more than one face.
Mr. Introverted Man
When most of us think of 'anxiety', we think of Mr. Introverted Man.
Mr. Introverted Man is shy.
He don't talk too much.
He has trouble with eye contact and more often looks at his feet or an imaginary person in the distance when speaking or listening.
(not making fun of; this is just the reality)
His default response to social tension (or potential social tension) is be quiet. That is the safest thing for him to do.
He never takes the lead in social situations and given the choice - would rather not be a part of most of them in the first place.
He does not treat random people or acquaintances as friends.
But he probably wouldn't even if he knew how.
He says he doesn't like "being fake".
He often claims he is 'better' and feels safer in one-on-one interactions rather than large groups. He is usually right.
Despite his quiet demeanor and unintentional tense/unenthusiastic behavior that often gets him confused for Mr. Unfriendly Man, he's usually a decent guy.
He's just shy.
Social situations where he doesn't know at least 50% of the people just aren't his thing. Large groups of people or big crowds are almost always not his thing, regardless of how much alcohol he consumes.
Mr. Introverted Man and this type of anxiety certainly exists and the vast amount of 'social anxiety' advice on the Internet is aimed at helping him become more extroverted and less self-conscious.
But there's another type of anxious guy who is just as common but rarely discussed.
His name is –
Mr. Friendly Man
Unlike Mr. Introverted Man, Mr. Friendly Man is actually extroverted, or has at least some extroverted tendencies.
Unlike Mr. Introverted Man, Mr. Friendly Man tries to avoid social tension by talking a lot.
Unlike Mr. Introverted Man, Mr. Friendly Man even seems to have pretty good social skills.
After all, he likes to talk.
But social anxiety affects him just as much as Mr. Introverted Guy, but in a different way.
His response to social tension is not to remain in or retreat to silence.
In fact, his default response to 'Fight or Flight' (via social anxiety) is to do the exact opposite –
He starts talking.
A lot.
He doesn't necessarily have a nervous vibe either.
His default reaction to social tension is to become REALLY friendly.
He is super friendly until the tension is neutralized or goes elsewhere.
He starts asking questions, telling stories, smiling from ear to ear and is very polite. He's similar to Mr. Funny Man, but he's less of a jokester.
(extreme cases will only feel comfortable if they are the center of attention - this is rare however)
I have a pretty good idea of who Mr. Friendly Man is.
In hindsight, I battled a moderate case of "Extroverted Social Anxiety" (I just made up that term) until my late 20's. I didn't really realize it was a significant problem because I was still getting some attractive girls that picked me. This is basically how I looked when talking to girls - watch how I interact with Nicole, the hot girl.
Needless to say, they usually viewed me a "Boyfriend Material" and not a guy that was going to fuck them good.
Why Is This a Problem?
The main problem is that Mr. Friendly Man and his 'Extroverted Social Anxiety' has no Killer Instinct.
As Scotty would say -
He's not a 'sexual threat'.
He's not the type of guy that hot sexually active girls get wet over.
He's not 'sexy'.
He's just 'social'.
The only problem is – unless he is good looking (or naturally has a masculine appearance/aura), he comes off harmless and is perceived exactly how he appears – REALLY FRIENDLY. He's usually judged as 'Boyfriend Material', extroverted but hardly a 'player'.
He'll often end up in the 'friend zone' with most girls that are better looking/cooler than he.
He'll generally only get the girls from his social circles that are looking for boyfriends.
While that is a bummer, the good news is – he's not totally afraid to talk, start or lead interactions, even if his social anxiety is a main catalyst.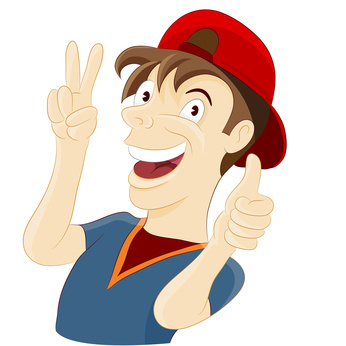 How To Fix Mr. Extroverted Friendly Guy
(to hit on girls)
We have more good news.
It will take some work, but this is fairly easy to fix and certainly not the worst problem in the world.
#1 Acknowledge That You Have Mr. Friendly Guy Issues
It's really important that you acknowledge your 'overly friendly' behavior in the face of social tension.
There's no shame in this, the vast majority of extroverted guys fall into this category.
It beats being a total introvert.
Unfortunately, not a lot of guys are willing to admit that they are 'social' and not 'sexy'.
They often resist with garbage justifications such as –
I just want to be myself….

I can start a conversation with anyone…

I am the center of attention when I want to be…

That's not me… I can talk to girls…
Chances are, like myself in my mid 20's, you aren't ALWAYS Mr. Friendly Guy, you just start behaving overly friendly when you are talking to hot girls or in large groups when the social tension is stronger.
If this resembles you, just admit it.
You'll be way better off.
#2 Touch the Girl While You Are Being Friendly
There's not many instant fix solutions but this basically solves it.
You can be overly friendly, lack a "sexual vibe" (overrated if you appear sexy) and communicate that YOU MEAN BUSINESS just by grabbing a girl's hand and holding it.
Like I mention over and over and over, once there is physical contact (even just a little), a girl will know what you are looking for.
She will take it or leave it.
That is screening.
You don't need an entire personality makeover.
My personally hasn't changed THAT MUCH in the past 5-10 years, but I'm perceived quite differently because I'm not afraid to touch girls upon meeting them.
Whatever your personality is – keep it.
Just grab the girl's hand sometime in the first minute or two.
Remember –
A little goes a long way. You don't need to make these girls uncomfortable or "escalate" them.
During the day, you can simply hold her hand beyond what a "normal handshake" calls for.
At night, be more aggressive though.
#3 Slow Down Your Speech
Slow down how quickly you speak.
Again, no personality makeover necessary.
I don't believe that "fast talkers" always have a 'nervous vibe', but it's just more powerful if you speak more slowly.
#4 Rock a More Edgy/Masculine Appearance
Other than suggestion '#2 Touch the Girl', this will make the biggest difference.
If a girl is physically attracted to you or perceives you as a 'player', you don't really need to convince her that you are sexy and not just social.
Your appearance has you covered, for the most part.
Check out our Guides to Style.
Accessories, especially, are a super easy way to add some edge to your appearance.
Why on earth that most guys don't take advantage of this quick fix is beyond me.
I guess they are busy "being themselves".
#5 Remember This One Statement – "YOU'RE SEXY"
Screening via physical touch is the easiest way to communicate a 'sexual vibe' and your intentions but verbal stuff helps too so long as it's not over the top.
Tell a girl she's sexy and she'll either be IN or OUT.
No friend zone potential.
Another easy fix.
You might have trouble saying it if you are used to being friendly to hot girls.
My advice is –
JUST SAY IT.
Watch the 'Screening at Night' video, I say this in some shape or form to all of the girls.
What About Being 'Friendly' To Guys?
All the advice above applies to increasing your Killer Instinct to pick up girls.
It has nothing to do with guys.
If you are extroverted, act however you normally act.
Being 'social' to guys is a good thing.
That's how you make friends.
I'm really friendly to guys. Otherwise they are usually scared of me.
Just be nice to other guys, they are probably scared of you too.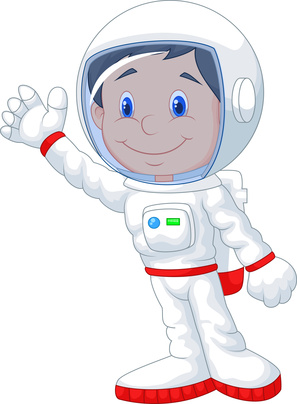 Chris Is Overly Friendly to Cashiers At Grocery Stores (Big Picture)
I've always been super friendly to cashiers at grocery stores.
Perhaps at one time it was an extroverted response to social anxiety (fear of store clerks is apparently quite common), but it's genuine today.
I am overly enthusiastic when they are bagging my groceries because I could never do what they do.
They work long hours in a repetitive job for low pay.
Most aren't where they want to be in their lives.
They are used to boring silent customers and just want their shift/life to be over.
If you are "friendly" to random people, don't change that.
It probably means that you are a happy person.
Spread the love.
Again, you don't need a personality makeover to go from 'social guy' to 'sexy guy', you just need to do a few things differently when faced with social tension from hot girls that you are trying to speak to (hit on).
It will take a few months until it becomes natural to you, but these tweaks can actually make a significant difference in how chicks perceive you.
Do it when you pick up girls, but also when you are one-on-one on your "dates".
Even just telling a random girl that walks past you -
You're Sexy.
Will help.
Progress (and ultimately success) is just a bunch of baby steps, regardless of your gameplan.
Social anxiety has more than just one face.
Introverted behavior is not the only response to social anxiety.
There's tons of "Extroverts with Social Anxiety" that turn into Mr. Friendly Guy instead of the traditional Fight or Flight.
If this pertains to you – now you know what to do.
Hey, do me a favor, if you have Twitter, add us -
(My web designer from 2013 apparently thought it would be a good idea to add 20,000 fake Twitter followers, many of which are women in Bangladesh. I DON'T have actually have 20,000+ followers but I'd like to get the Twitter going for some future GLL stuff).
Thank you in advance. It's actually a big help.