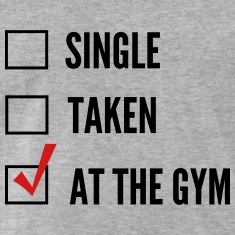 So What Prevents Bodybuilders From Fixing Their Shit?(Pride, Pride, Pride x 10,000)
In Part II of our series "Plight of the Lonesome Bodybuilder", I discussed the most common problems that "The Bodybuilder" faces and offered first-step solutions.
In this section, we'll discuss why most Bodybuilders will not make any effort to fix their sex life, but also offer hope to the small percentage that are willing to admit that the antisocial lifestyle is keeping them undersexed and that their body is not scoring them tons of hot girls.
Let's begin -
With solid potential and beatable 'problems', we would think that this Bodybuilder character would be willing to make the necessary changes/social improvements to have a good sex life that he actually yearns for.