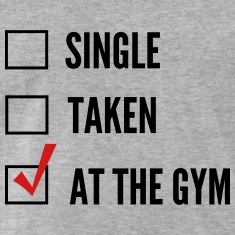 The Main Problem(s) With Bodybuilders
In Part I of our series, "Plight of the Lonesome Bodybuilder", I discussed who "The Lonesome Bodybuilder" is and why he actually has pretty good potential with women if his emotional problems don't run too deep.
In this section, we're going to discuss the common mindsets, tendencies and self-imposed roadblocks that The Lonesome Bodybuilder faces.
More importantly, we'll offer a first-step solution to all of these.
Many lonely undersexed Bodybuilders aren't ready to hear this.(I'm plenty qualified to give advice on bodybuilding and how to escape it - I've done more juice than 99% of guys that are reading this. It was my entire life for 5.5 years.)