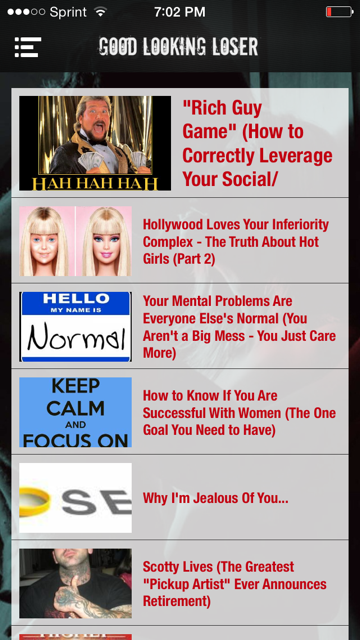 Only $19.99!(just kidding... it's free)
Good news, in an otherwise shitty week (more on that another time), we finally got the Good Looking Loser - Mobile app approved for all major mobile platforms.
It's much better than our old app and more reader-friendly to read posts, watch videos and listen to podcasts.
It's lightening fast (unless you connection is absolutely terrible), displays high-resolution images and actually quite good.
If you have an iPhone, Droid, Tablet or anything else, you can download the app for free.(we will have a specialized Blackberry version coming out soon too)