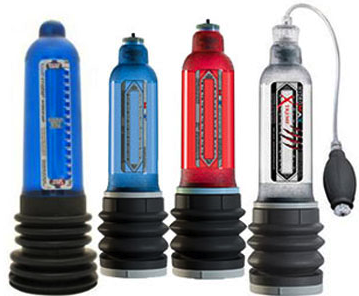 Can I Gain Length with the Bathmate? Or only Girth?
Hey a few guys have asked if they can use the Bathmate for length gains or to improve the length of their penis.
The answer is- Yes.
Using the Bathmate in it's 'normal' fashion (putting it on, pumping to let excess water out for ~12 minutes) will give you significant (immediate, temporary/later permanent) girth and some length gains.
You can also use the Bathmate for length however too.
Disclaimer: The information about the Bathmate Hydropump and lengthening male enhancement exericses is from personal experience. The contents of this page, such as text, graphics, images and other material are intended for informational and educational purposes only and not for the purpose of rendering medical advice. Please view our Medical Disclaimer that you agreed to upon clicking [x] I agree, when entering this site.