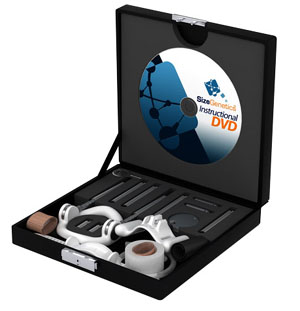 Good Looking Loser's Sizegenetics Review
updated: January 30 2016(Added Free Shipping via Good Looking Loser link)
Over the past 8 years, I've tried several male enhancement devices including 2 3 different penis extenders. Other than the Bathmate, all of these devices were pretty underwhelming and difficult to wear.
At the end of January 2012, I decided to try the Sizegenetics extender because it had a money-back guarantee and promised "no slippage" or "pinching," which was the biggest problem with the other extenders. Perhaps more importantly- my friend Erik said it works really well.
As of this review (June 2012), in 7 months, I've gained about .5" of length.