SSK vs. Approach Anxiety
By: Amir (SSK08)
Forward in italics from Good Looking Loser (Chris)
Welcome to 2013.
For a lot of guys 2013 represents a fresh start. A lot of guys have goals that they have promised themselves that they would see through this year. It's no surprise that the guys that hang around our creepy website and forum are pretty ambitious. Just like you. We have big dreams, big goals, big cocks- why else would be be here?
It's important to dream. But we need to keep in mind that "a dream without a plan is just a wish."
In determining your goals for 2013, I ask people the question-
If you could accomplish only ONE thing in 2013, but accomplish it with 100% certainly and completion, what goal would that be?

What ONE goal could you accomplish in 2013 that- if NOTHING else went your way- you'd still be totally happy?
Whatever that goal may be- deserves your undivided attention.
For a lot of guys that goal is to beat approach anxiety. To prevent their brains from shooting off chemicals that keep them on the sidelines in life. It can be done. While our beginning curriculum for our approach anxiety program is arriving at the end of month, I encourage you to start now and keep a log on the AA forum. We have a few drills for you to do to keep you occupied. You probably aren't going to beat AA in a few weeks, so why not just get started a little bit now?
One guy that was successful at eliminating the VAST majority of his approach anxiety is SSK08. You've probably heard about him. With our less-than-organized material and the forum he beat it in about 4 months. It beat it into a pile of powdered shit and then sweeped it out into the streets of Manchester.
This time last year he'd experience shortness of breath and his heart would be beating out of his chest when he even thought of approaching ANYONE. He had social anxiety, a whole other monster. By Summertime, he was aggressively women and having sex with them.
I had him write up his 'Year in Review' and you can read it below.
It's some pretty deep shit! He's earned it.
SSK's

2012

Journey

to

Social

Freedom
Alright guys, this is it.
No more peeking with fear at girls on the other side of the train for minutes. No more paralysis in bars and clubs. No more apologies for doing what I want. No more going home to my room, closing the door, crying in my pillow, with mom coming in asking what's wrong and no more asking mom why no girl wants me.
There was an easy way out, that I could've taken, "thanks" to my father's culture. Simply going to Pakistan and pick a girl for arranged marriage. I'm not a quitter, I don't exit the sexual market that easily. Just as my dad never gave into that himself, he wanted total control of his sex life. That's why I'm here today, half-Finnish & half-Pakistani, that could be mistaken for anyone from the Middle East, Mediterranean to South America. Our family is lower middle-class at most by the way, currently situated in Sweden, split up. I have lived in four different countries, now in Ireland.
My father's brothers are not happy with their traditional eastern lifestyles, they are not happy with their fat fives, but they love their children. It's good, because they love their children, but sometimes too much, so it could've been even better if they broke free from the obligations.
Not sure if my father was exaggerating about he fucking 20 women in his lifetime all over the world. I wouldn't be surprised, he has top 5% social freedom. He screens women by just small talking to them, he brings them over to me to greet me. He bargains in electronic superstores where there are only white workers "Hey brother come on, discount, this product actually sucks". He is picky when he supervises the pizza he ordered. He even lost his arm in a traffic accident around when I was born in 1988. He has been suicidal too, he never lost his faith in God though. Faith can change a person a lot, I know that. My father always told me to man the fuck up, instead of crying. It was a bit difficult, because I grew up with my mother and sister.
By the way, my mom's answer to my question, why no girl wants me?
"You have to find the right girl, the time will come, I promise, please don't kill yourself!" I was in the Army back then and could've ended it effortlessly. I also had a short-sword if I choose to do "Seppuku" in case all hope is lost. I didn't believe her, I thought I had a curse from God. I was simply not on girls radars, but we both know that I was confident with pulling girls' hair and fighting boys until the age of 10 where I had to submit to society, teachers and parents. I have realized now, that is also the point in my life where I started getting depressed. Violence and girls where replaced with simulation in forms of PC games and porn.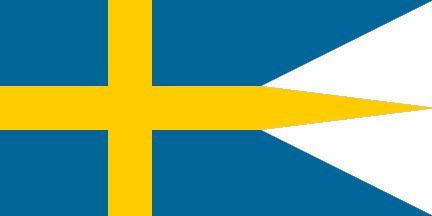 The war is fought on the battlefield.
Through all this suffering, I used the negative energy to do what normal people would find insane. Such as serving 2 different nations' Armed Forces. There was going to be a third finalizing the chapter by killing and getting killed in Afghanistan, but I bumped into GoodLookingLoser.com and a way to beat lifelong extreme Approach Anxiety before that.
Life started to improve when I got exposed to a lot of social pressure in 2008, in the Army, even more when I went to my first alcoholic party in 2009, that's when I also started drinking, I was 21. I was glued to the bar for hours pretending to be cool. I was offered a drink, I refused at first because of my traditions, but then I took it. I slapped maybe 10 girls' asses that night, my social freedom was max because of my intolerance to intoxication, I made out with a lot of girls. No one slapped me or anything, it was an event where everything happens and stays there. Military cadets inviting civilian girls and some guests from the Political science course like me to this chateau party. The walls where occupied with Burlesque-dressed couples making out, I was too, because I was subconsciously screening girls by grinding and slapping every girl on the ass.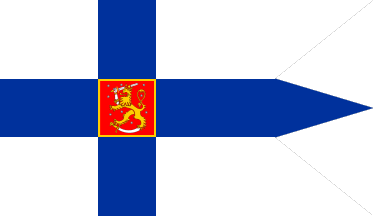 Win small battles to win the war.
Anyway, fast forward to 2011, I kept drinking less, started raving and loved it. Fell in love with a girl that actually rejected me at an earlier rave, she went with me to Netherlands, she probably fucked another guy in the toilet back then, but I was stupid believing what she said, the opposite and enjoyed the music. We were lying in the bed for hours everyday just staring and smiling at each other like no other drug in the world, high on life. It made us starved and lazy, like savoring the taste of the last fruits of a falling Rome. So two months in she told her female friend she kissed another guy and made fun of it in front of me. I hate-stared her "What did you just say"? Same night she promised to kiss me but was just clinging to this guy who had a hot chick around him. She said "He's like a pimp, he always has hot chicks around him!" I was like "Mhmm" still struggling with the reality that cool guys get laid, I'm not cool at all. And that he doesn't need "supplements" to get it up, like me. My ED was severe. She followed him to his door trying to get a threesome probably, and I was waiting at the subway station for her because she had her stuff at my place. Eventually she arrived, we ate some at my place, had sex, then I cried that she has betrayed me. She tried to console me.
I ended it a few days later over the phone, with my heart in my throat. I didn't pick up her calls, she was losing her emotional tampon, me. I cried for days. Over these two months of this obsessive relationship and after: I lost 5 kg in weight, achieved my fitness goals in half of the time planned for the British Paratroopers selection, and slept on average 2 hours per day, I used sleeping pills, I told dad all my secrets, I cried on my little sisters lap, I cried on my mom's lap, I texted all my friends I'm hyperventilating, I approached tons of girls in clubs out of anger, I fucked one girl, I moved abroad with zero knowledge about that country, I quit social media and porn, I survived, studied loads of PUA-shit on how to deal with breakup, I found GoodLookingLoser.com.
If you are living slow, you're dying fast.
I started doing the Approach Anxiety drills. It was difficult, I couldn't ask a girl or guy for the time without stuttering, but luckily I eventually got through by spending all my awake hours in the city socializing with everything that breathes, including beggars. No matter how retarded I felt. I did it for a month or so, my confidence grew. I even grabbed an old lady's throat because she was verbally attacking a guy eating kebab, out of nowhere. She left with fear, the guys around me were completely paralyzed "I would NEVER dare to do that!" I had the potential to become great, I'm saving my life, bit by bit, by becoming my true self.
I was inspired by Zuberi's journey, by Chris' struggle and last but not least, Scotty's war with himself. Chris told me "It's totally possible," I believed him 100%. I never looked back, once you are in, only death is the way out, if even that.
SSK would actually go into forest to cry and yell at the various trees.
I cried and yelled in the forest a couple of times per month from the beginning of 2012 to half-way through. I felt like I was losing my gains maybe couple of times per month, like my old self is trying to come back. It couldn't, I was taking daily action, first half year, usually 6 hours a day starting with 5 girls per day up to 100 girls in one day.
Now I can hit on at least 20 hot girls per hour aggressively in a country where they are pretty rare. That means, 100 girls within 5 hours, in the city centre. I got to this point because peeked at my fears bit by bit every day since beginning of 2012, a year has gone now. What remains to be conquered is hitting on girls with obvious boyfriends, I think this will take time, because it hurts me to see them just standing there in fear. I used to be that guy, I still have sympathy for these.
My friends feel more anxiety than I do, when they are simply just watching me hit on girls from a distance. I'm still a loner though, I'm still trying to find my purpose, I don't know if I want to go back to the Army. I want to travel the world and get more experience first. By the way, I have a cute girlfriend now, I haven't fucked her yet. That's okay, because I don't fear anything, including loss. I'm battle-hardened.
Just me, SSK
Before I found Good Looking Loser in early 2012, I fucked 6 girls over 2 years, I started having sex when I was 20. I couldn't start earlier because of ED & Sexual anxiety. I also had sex with a condom successfully for the first time in December 2012 after all the 10 new lays within 5 months thanks to the Approach Anxiety-beating, she wasn't even attractive and I got it up. With supplements of course, but I will make a full examination in 2013. I have to win this war, once and for all. I don't get looks from girls anymore, probably because my standards have increased tenfold since beating my anxiety and because I lost the fire, the purpose of having a career to work towards. Girls feel when guys are just hunting girls without a greater purpose. I wanted to become a front-line soldier, but for some reason, I don't feel ready. I want try other stuff first, like DJ'ing.
Good Looking Loser - Long May Our Creepy Stories Continues to Inspire You!
I became one of the most free men on the planet, because I allowed myself to believe it is possible.
It's all in your head, don't let anyone tell you what's possible or not. Ever. Everything is possible in the universe. Just try and see. I have yet to see me old friends back in Sweden and shock them with my New Self. In my opinion, if you don't aim for the top, will never become the top. Heck, I thought it was going to take 10 years to beat my clinical severe Approach Anxiety. I didn't even use drugs. So after 14 years of suppression of my genetic script I'm almost completely back to following my instincts, doing what is ultimately natural in the world of animals, screening for mates, fighting for them. Dog of War for real. Survival of the fittest, whether you like it or not.
Do you have what it takes to become the best? Do you have stuff in the basement you need to sort out? If not, get out there and experience the shit of life, don't avoid suffering and pain, including love and it's fatal hangovers. You will need this fuel to become the man you want to be, you won't get this energy by sitting home isolating yourself from the sadness and happiness of the world.
Hi.
I want to thank:
God
Mom
Dad
Sister
Cousin
Maternal grandfather
People I've talked to when I was suicidal
The girls that stopped to talk to me
The girls that rejected me politely
The girls that complimented me
The girls that I kissed
The girls that forgave me
Goodlookingloser Chris
Goodlookingloser Scotty
Goodlookingloser Zuberi
The readers of my thread
Swedish Army
Finnish Navy
British Army
Irish Army
My superiors that died in Afghanistan and Sweden
My trainer
Lauri Törni for inspiration of the most masculine lifestyle on the planet
Dance class members
People who make rave parties possible
Creators of hardstyle music
The animals that have died for my appetite
And so many more...
Will you make a fiery scar on the planet or will you just be a heap of skin and fat, genetic waste?
The choice is yours.

Feel free to ask SSK anything on this thread.