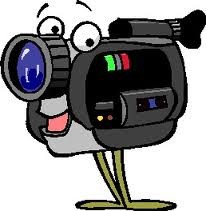 Aggressive Pickup Video #1
unfortunately have to post this disclaimer:
You are welcome to share this video.
However- Any reproduction of this material by any means, in whole or in part, is STRICTLY prohibited without express written permission of GoodLookingLoser.com and 5952 Digital Productions LLC.

Forgive the disclaimer. It won't apply to 99.9999% of people here, GoodLookingLoser.com is getting attention from others with financial incentive in the mainstream of several niches. I know what goes on with stealing videos, editing them and claiming ownership for profit or seeking to defame or slander the creator. We just dealt with a guy that copied the Bathmate page word-for-word and posted my pictures as himself. He's in trouble.
Okay enough of that shit, I don't like it either-
Talked to 5 girls at a "coffee shop" in Studio City, about 10-15 minutes (by car) from my place.
This video is girl #4.
I'm thrilled I got these videos on camera. Thrilled.
It's not easy to do these, if you aren't faking them.
I'd venture to say nearly ALL of the videos on the Internet that have PERFECT video, audio, game, etc. are faked or staged. I'd bet my right foot on it.
Further, I'm thrilled because we have a little new tool I call the "eyeball" that actually made the "camera" undetectable. In fact, there's no camera at all. There's just a cell phone and you look like you are texting and film EVERYTHING in front of you. The audio isn't too bad either. There's no 'cell phone camera', there's just a cell phone... get it? Pretty sick. It's not yet a widely available cell phone accessory (Cricket phones only?) I don't think. If I can get more information about it, I'll let you know. It might not even be sold in stores at the moment, the kid that gave it to Erik knows how to build information systems and security devices.
Given the logistics, my game plan was to literally take a girl home from this place. This relies on A LOT of luck. The logistics, half out of my control, need to line up. On this girl they didn't, she had to be at work in less than 30minutes. Didn't stop me from taking her somewhere though.
note: Taking a girl home from a coffee shop in Los Angeles (or anywhere) is pretty rare. Chances are, they drove there. They might be sexually available (in which case you grab their number) but DTF is another story. Admittedly, the majority of my SAME DAY (without phone number) lays came when I lived at the beach. You might have heard me talk about it before- I could step outside and literally see 300+ girls in an hour. If they are chilling/walking around near the beach/amusement park area- they usually have a few hours free, without a loaded scheduled. If they are by themselves, they usually don't have social commitments, although some of them are waiting on their friends to find parking. Guys that are familiar with Santa Monica Beach know exactly what I'm talking about.
Video for Aggressive Video #1
interaction begins at 0:00
Keep in mind, I'm mainly subtlety aggressive during the day. Moving fast is aggressive, I get her alone behind the place in about 10 minutes.
Unfortunately, anything that may be considered 'sexual harassment' (is legally treated as such) and should be covered by a small sign, at the advice of my lawyer. I don't think it takes much away from the video, thanks for your understanding.

... video continues for about another 8 or 10 minutes, behind the place. (nothing really happens at that point though)