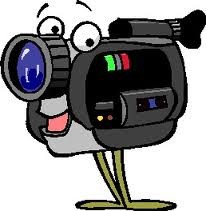 Pickup Video #2
Here's the other pick up video from Monday, September the 3rd 2012.
Again, another basic video. Nothing too dynamic.
I'm a big fan of "doing what works" and just that, otherwise it gets to become complicated and inefficient.
The game plan was to take this girl's number, in-and-out.
I use the same dialogue that I usually throw at girls.
The only difference between this one and the first video is that this girl is sitting down and I didn't make eye contact with her before sitting down and talking to her. There's a chance that she saw me before I sat down, but I don't know- I don't wear my contacts when I do this stuff since it's so dry in Los Angeles.
She is pretty respective on the spot so I make a point of comparing our hands (I told her that she had "boxer" hands and could be my bodyguard) and lightly punching her in the stomach a couple of times (video sort of shows this). She shows me this random stick and taser in her purse.
She remained receptive, certainly didn't stop me.
After she said, "of course you don't box, your gorgeous face is still intact," I pretty much knew she was interested in me so I took her number shortly after that point.
Usually I need a little bit physical feedback/screening to determine for sure if girls are DTF. Based on what she said and the 3 times I touched her, it seems that she was (or at least in the very near future). Again, this is pretty fast progress over a 2 minute interaction. But you never quite know for sure, you just gotta trust your instincts.
Interaction starts at 1:28
After you watch I highly encourage you take a look at the following discussions-