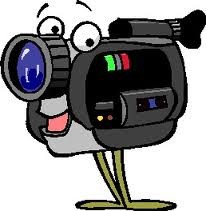 Pickup Video #1
Labor Day (today, September 3rd, 2012) "pick up" video.
The thumbnail (picture) to the right is Rebecca Gayheart, this girl looked like a young Rebecca Gayheart. No, this is not Rebecca Gayheart in the video though.
This is basic as it gets. Not too dynamic. There's no reason to try to "play to the camera" for audience effect, I'm showing what I actually do when grabbing some [sexually available] girl's phone number.
The same dialogue I always talk about using, moderate touching, in and out.
The only difference between this and "average guy game" as explained in "If I Approached 100 Chicks Would I Get Some Pussy?" is the 3 times I touch her in the less than 2 minute interaction. On paper, that's considered "aggressive," it's not really aggressive- but remember, I'm just getting her number.
I'd rather show how basic this can be rather than pollute innocent minds suggesting that complicated, totally unnecessary, otherwise attention whorish techniques are somehow necessary or even desirable... in this video anyway.
There's opening commentary on the first video, the second video contains an overall commentary.
Interaction starts at 2:30 in the video.
The gameplan is to screen, make small talk and take a solid number from this girl that's working.
You should always have a gameplan, it should be one of two things-
If logistics are not good: Screen, small talk, take number
If logistics are good: Screen, small talk, escalate, take her out of the place (in any order)
My gameplan was #1 for the reasons discussed below (plus we're doing a video).
Good Looking Loser Picks Up Cute Girl Working at the Mall
Interaction begins at ~2:30.
I'll try to get this video some subtitles (captions) soon. All the audio is pretty nice and clear.
After you watch the video, look at this- "One of the main things I wanted you to see"
Again, the gameplan was not to take her out of the place, she's working and my place is about ~30 minutes from the place we were at. So I screen and don't necessarily escalate, she gets that I'm looking at her as a sexual object because I touch her a bunch of times. She doesn't resist and is totally happy to have me take her #. The whole thing was under 2 minutes. There's no reason to stand and hover around making jokes and shit. haha 8-) even though im mad funny, right?
If I were to follow up, I'd hit her with the traditional screening text "hey sexy" or "sexy bitch" or "hey sexy bitch," something tells me that she'd respond right away. I actually think I have other plans for this girl though, I have a friend that digs (obsessed with) these cute wavy hair girls so I'm hooking him up... she'll probably like him, most girls do.
There's some familiar "PUA techniques" in this video. I'm not against guys using them, I do sometimes. It's not the "techniques" that makes this "work." It's your looks, style and social freedom (which reflects confidence). The community will explain how these techniques "create attraction," that is not the case, or if they do - its a fairly insignificant amount.
The most important thing is that you establish a physical dialogue with the girl to screen her. She'll either let you touch her or she'll pull away. If she pulls away, try again a minute or two later. If you are just going for a girl's number, screen her, if you get a positive reaction, make some small talk and take her number. You don't need to feel her up or hover around making funny jokes.
If you are grabbing a phone number, I don't think it needs to look THAT much different than average guy game, PUA "game," or "just talk to her," --- just make sure you touch the girl a couple of times. Force the girl to tell you if she's in or out. It should be pretty obvious.
After you watch I highly encourage you take a look at the following discussions-
Questions, comments, whatever, hit me up below-