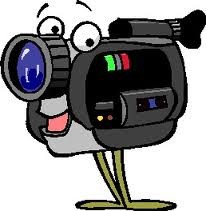 One Shot, One Kill
"One Shot, One Kill," is the name of game here.
I was supposed to head out on Saturday to get at least a few hours of hunting (on video) in before the Florida Gators - South Carolina Gamecocks football game. The weather was crappy and all of us were behind schedule. As of this video, I think I had been awake for about 26(?) hours. So we weren't going to do it all at, but I decided to see what I could do in about 20-25 minutes since the area behind the house (not my house) has decent traffic. It's a shopping plaza, Barnes and Noble, Sports Authority, places to eat, Sally's Beauty Supply, Home Depot across the street, etc.. The logistics were pretty ideal (3-4minute walk back to the house), so the obvious gameplan is to try and bring a girl back.
So that's what I did, on the very first 'approach'.
It wasn't an approach at all, I'm just camping outside the book store and seeing who comes through. We have found this is way easier for filming purposes.
Now this rarely happens on the first approach, not because I particularly need to get 'warmed up', but if you consider that less than half of the girls wandering aren't sexually available (let alone DTF), the odds are against it.
This interaction is more typical than the one from the grocery store a week earlier.
The girl is quiet in this one, aside from laughing and letting me touch her, she never seemingly gets "warmed up" to the whole thing. At least not verbally. There's a lot of reasons for that, and none of them have to do with me. She's shy, she's pretty but not a socially competitive Los Angeles bombshell. She was studying 10 minutes earlier. She's probably more of a 'relationship' type girl, conscious of what her friends think of her behavior, but not prude enough to reject sex when she know it'll be good and no one will find out.
As you'll see- I just keep talking. In fact, I don't shut up. I end up answering my own questions. All the while, I'm touching her. I don't exactly try to read girls or look for clues, I just try to execute my gameplan. After I kiss her, she gets even more quiet, but the fact that she really never makes an effort to leave tells me all I need to know. From there, it's simply a matter of handling the logistics (aka get in my car and drive 90seconds to Carlos' house around the corner). Turns out, she lived a few buildings over from where we were- so that helped.
There's several times in this interaction where I would have walked away 4-5years ago. In fact, it makes perfect sense to do so, she isn't really giving me much at certain times. That's where the physical stuff comes in, the simple fact that she's letting me hold her hand and didn't 'get lost' after I kissed her tells me all I gotta know.
Here are some notes that I posted in the forum-
What I'd like people to see is-
1) How to handle girls that are being shy/not-that-receptive/quiet/boring/in shock whatever.
2) Aside from what I did with the actual shopping cart in the previous video, i dont think I did that much differently... it was all the same shit with more verbal since i has to carry the conversation.
q: So why'd this girl come back to my friend's (friend) place and the other girl invited me over for dinner?
a: i had a spot for her that was 3minutes away
q: So why was this girl quieter, less receptive than the super hot girl? what did i do wrong?
a: nothing, that is her personality
q: So howd you know that she liked you?
a: she stood there talking to me
q: So why did she agree to leave with me when i said "come meet the new dog" vs. "lets grab a drink" (granted it was like 2:15pm haha)?
a: who knows, maybe the anti-slut thing where 'lets meet the new dog' is different than getting a drink
with this girl, if I was waiting for "IOI"s, id be standing there for 4hours... maybe longer. she wanted no role other than participating in sex, thats fine, thats easier for me actually-- these are the situations where you can move FAST
this type of thing is more common than the 'explosive' stuff in the previous video, even though I get more "points" from the average viewer for the other video, this is way more representative of a routine situation and how to (how I) do it.
Aggressive Video 4
The interaction begins at 7:25
Amazing motivational music thanks to Carlos. haha