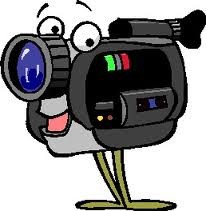 Aggressive Pickup Video #3
From Saturday, October 13th 2012.
This seems to be everyone's favorite. Thanks Youtube guys.
Girl is really hot, fun and basically the 'type' that I'm screening for.
She's hot during the day and looking like dynamite when she gets all dolled up at night.
The gameplan was to take her home, this type of thing isn't common to do in a grocery store. The logistics alone (aka she's in the PROCESS of shopping and probably has a car) are against us. I don't usually go the fucking grocery store with this type of plan, but you never know...
I stuck to this gameplan because my friend's place (actually my friend's- friend), is 3-4 minutes away. This was the hottest girl I've seen in 2 weeks (and I get out a fair amount) so guess what-- I'm gonna try and set something up.
And I do... she insists.
added: You know what? THIS is the type of approach I had no chance of even doing and the caliber girl that I could ONLY pull via my social circles before I started this shit in 2007. There was definitely a point that I thought I couldn't ever do this, let alone film it. I'm happy with how these videos are going. I can chill and really give you all I have- not worrying about cameras, angles, audio (sorta) and other bullshit. This is some of the best stuff, like I said elsewhere- it would be disingenuous to tell you, "ohh.. this is only a taste of what I'm capable of! Buy my ebook/workshop/fake product for the real deal! Click here!" No. This is me at a high level. By the way, everything [information-related] is free and always will be.
The team effort with Erik and I (and this kid Carlos, this weekend) is going well. This is a team effort, we are all getting more comfortable and frankly wiser to doing these. I don't "train" for these, we got the legal green light and we went out and shot them. Each video is 1gig+, the audio ain't always solid.. so I do have to selective about which ones I upload. Perhaps I'll put footage from the other into a longer video sometime. (continued below the video, disclaimer)
Video for Aggressive Video #3
Quick corrections-
I say "i can read you like a book" and not "its a joke" at 6:03
14:10 I say "its such a slap in the face" (to bring meat to vegan party) and not "im not a dick"
I've heard some nice feedback for the video. Thanks.
I'll admit it- I'm into this girl, she's into me. This is just foreplay. We got excited about having sex with each other from the second I gave her the grocery cart back. It's hard to see, but there's something in my eyes that shows I'm excited (she has the same). This is different than the other approaches, even when some the girls that really liked me. This type of REAL chemistry is rare, it's something that "takes two" to create. These are the ones I live for.
Without going into detail, I've seen her a bunch since. She is a quality person and just follows my lead. So much of that because of how that approach went down. Nothing like that will ever happen to her again. She knows it.
Okay enough about me.
I've been thinking though. And I'm being serious- Does this type of video benefit me or you more?
Granted it's a minority, I've seen some comments scattered around SedFast, SoSuave, Youtube, etc. where guys, for some reason, get upset that they don't think they will ever be able to do this.
First off- who cares. You only need above-average looks, style and social freedom to tag a ton of top-shelf chicks.
Second off- it's unnecessary. I took this type of 'approach' because the opportunity presented itself. Would I have done it if I wasn't being filmed? Maybe, maybe not. I've done it before. It doesn't matter though, I could have just done the regular, "hey you're attractive, etc. I wanted to see what you were like." and that would have worked too. That would have been less sexy to put on video. Again.
But still, I know where some of you guys are coming from.
Partly because we needed to understand the legal parameters, partly because we didn't have a great audio/video setup, we did the basic videos first. I'm glad I did too, even though it left the more advanced guys thinking there was a lot to be desired. Unless you are taking girls home in the middle of the day, you don't need to do all this.
Don't get me wrong, this one is good. Really good. I don't know there's REAL (yeah... actually REAL PEOPLE INTERACTING) videos that have this kind of stuff or the one where I leave with the other sexy girl in 8 minutes. Maybe there are. I don't know. I'll get a lot of traffic to GoodLookingLoser.com because of these videos, but I just want to make sure we have our priorities straight-
GET LAID.
GoodLookingLoser.com is not supposed to be entertainment, it shouldn't be. With the amount of cool shit we see on TV, we are desensitized, crave more entertainment and tend to lose focus of why we are trying to learn something in the first place. I know I do sometimes. Personally, I'd rather provide useful stuff than entertainment. I swear to God when I say that.
Entertainment doesn't usually change lives or make anyone better.
If it motivates you, great. I'm happy. That's not a bad thing.
But for the guys that are SERIOUS about getting RESULTS, please keep perspective- do what works and forget how entertaining I/you are in the process. Get Laid. Win.
I'm serious.