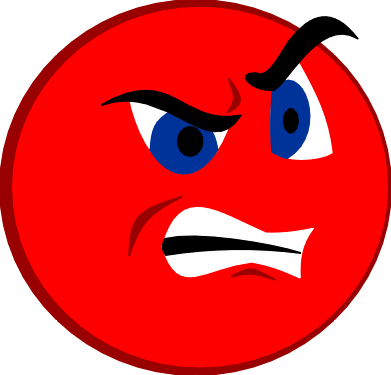 Chris - You Aren't Average!
I'm pretty fair and I generally don't delete any website comments, not even the criticisms. If a comment is calling me a loser, saying that "I hope you die," or verbally attacking other posters- I generally remove it. It serves no purpose whatsoever. This is only a very small minority of comments however.
About a week ago there was criticism of Good Looking Loser posted on the popular discussion, "What If I Approached 100 Hot Chicks? Would I Get A Date Or Some Pussy? (Getting Women is a Numbers Game)," from a guy that seemed at least somewhat familiar with our website.
I've heard this type of thing about Good Looking Loser. Lets talk about it.

The criticism reads-
Hmm... Another guy reading 'dating/seduction' websites who's already fucked 100... oh wait- 120 girls.
But that's besides the point.
I found it somewhat strange actually, I read it about 3 times.
I'm not sure that I try to present myself as an "average" or "below average" guy on this website. In fact, it's just the opposite.
This entire website is about being the top 1% male, or at least- MAXING out your looks, style and social freedom (as well as dick size, etc.).
The last thing I do on this site is encourage people to be average or below average. I don't think I give any advice that encourages guys to take shortcuts or apply techniques to pretend they are top 1% guys. That's what the PUA community is for.
My response was-
To be fair, perhaps there is a misunderstanding here.
A very small minority seem to interpret "average guy" game (compliment, small talk, ask for number) as "Chris is telling us he's the average guy, but he's not fooling me!"
"Average guy" game is the type of approach that guys with "average" social freedom can do. The better their looks and style, the better their results. Just like with any type of "game".
To avoid unintentional misrepresentation in the future, I should probably change "average guy" game to "basic guy" game.
So, for the record, as non-arrogantly as possible, allow me to clear this up- I'm not the average guy.
And I sure as hell didn't create this website to make you average either.
This type of criticism lends itself to another more reasonable topic-
What can you really learn from Chris?
I'm bias, but I feel that EVERYTHING we endorse (get laid, get ripped, get style, get hung, get juiced, get relaxed, beat approach anxiety, etc.) you can learn. I feel it's teachable and from my own experience- I feel it's achievable.
Lets have a closer look and I'll tell you why.
Get Laid
I severely underachieved in my dating life in my early 20s. I had year-long droughts where I didn't so much as kiss a girl. Now, I can pick up super hot girls and bring them home in under an hour. They willingly and happily become my fuck buddies for months on end. This is teachable and achievable if you are willing to put time into MAXING out your looks, style and social freedom. In my opinion, you only need to be above-average at all 3, to enjoy top level success. Humbly spoke- I'm in the top 1% when it comes to getting laid.
Get Ripped
I am no genetic freak. I have worked like hell for every pound of lean mass on my body. In fact, if you were to read our hockey team's scouting prospectus from 1999-2000 it literally reads, "Chris: Tall, fast defenseman, elite speed north-south, but thin, small frame and lacks the physical size and strength to be elite." In the process of building my body, I have learned the easiest and most effective ways to achieve your fitness goals. At 6-2, I maintain a 210-220lb. physique at 6 to 8% body fat. with fewer hours in the gym than anyone I know. Building an ideal body is teachable, with effort, it is achievable. Humbly spoke- I'm in the top 1% when it comes to developing and maintaining a masculine body. Frankly, over half the population in the United States is overweight.
Having Style is Good, Having Presence is Better.
Get Style
I don't claim to be Gianni Versace. I'm not and you don't need to be either. I have a style that highlights my better features and gets me approached by women. I understand that perception is reality and the immeasurable difference of dressing like a "nice guy" (boyfriend material) versus dressing edgy (I fuck a lot of girls). I can discuss trends and the with any high-fashion model in Los Angeles. I briefly worked with L.A.M.B., Gwen Stefani's line (it's a women's label). Get Style will incorporate other issues- hair loss, acne, tattoos, etc. "Getting Style" is both teachable and achievable, it's probably the easiest thing to change. Developing a 'style' as it related to getting women, is about developing a PRESENCE, becoming a guy that EVERYONE, male or female, stops to look at. While I don't consider my own 'style' to be in the top 1%, my presence is in the top 1% and my understanding of how style works to attract the opposite sex is in the top 1%.
Get Hung
Similar to my physical development, my starting dick size was very average. About ~5.25" x ~4.7", I think. Average in length, barely slightly above average in girth. My flaccid size was maybe 2", pretty small. Through years of less-than-committed penis enhancement and more recent super devotion, my dick is 7.3" x 6.25" (post Bathmate session), that is the size that I have when I fuck girls. Like Getting Ripped, Getting Hung is teachable and with effort- achievable. As the charts suggest, humbly spoke- I am in the top 10% in length and the top 1% in girth.
Here's some more information about "Male Enhancement: Keeping Perspective (What to Expect)."
Get Juiced
While this is similar to "Get Ripped," I have made the decision to separate the two sections. Get Ripped will be on the new Good Looking Loser Lifestyle website and Get Juiced will remain home on this website. On the day of my 21th birthday, I started using anabolic steroids. Here is my very first cycle, as you can see- I was really enthusiatic but I had a lot to learn. Since then (and before) I have over a decade of experience with anabolic steroids right down to the advanced pharmacological level. For example, I can explain how two different steroidal compounds may compete for the same androgen receptor while creating progesterone in the process. I was a steroid nerd. and I was a steroid head for most of my 20s. Just like learning biology or chemistry in school, learning to "Get Juiced" is certain learnable and achievable. My understanding of anabolic/androgenic steroids and performance enhancing drugs is in the top 1%. Consider, however, that 90% of people have absolutely no idea how to use steroids.
Get Relaxed
This section is developing slowly. I have more to say on this and almost more experience than any other topic on GoodLookingLoser.com. This section will offer some absolutely life changing information and resources. I'll tell you where to get shit, just lemme handle the legal aspects first.
I experienced moderate depression in my early 20s. I think runs in my family. I feel that my social anxiety was slightly higher than the average person in my early-mid 20s. Through exposure therapy, my social anxiety became less than the average person. With certain compounds, however, I feel pretty close to invincible. We are talking- jump off buildings and fly invincible. Through trial and error, you can "Get Relaxed" and beat depression and anxiety. It's teachable and achievable. You'll be surprised what happens here. Years of research, ups and downs and personal experience puts my "beat depression and anxiety" IQ in the top 1%.
That covers a lot of the topics but certainly not all of them. As I said, they are teachable, learnable and achievable. I don't discuss stuff that I'm not an expert on and more importantly- don't have experience with.
Perhaps long ago, I was 'average' in the subjects I mention. My ability to get laid, have a big dick, a big presence, an ideal body, understand anabolic pharmacology, avoid depression and anxiety were either average or non-existent at one point.
If you read this article and nothing else on GoodLookingLoser.com, it may strike you that- I talk a big game. I usually don't. But- I have no problem giving proof of what I claim. In fact, I think it's mandatory.
Look that the various industries and topics on GoodLookingLoser.com-
Male enhancement.
Seduction/pick up artist.
Dietary supplements (Get Ripped).
Can you name 3 more scam filled industries, where you never see so much as even a PICTURE of the person trying to sell you shit? And if you do see a picture, he offers no proof that he has any experience?
I can't. These are some of the worst industries.
Free information or not, we have a responsibility to provide as much 'proof' as possible before we ever ask anyone to follow our advice or purchase a recommendation. In the meantime, we only ask that you keep an open mind, things sometimes aren't as they seem. I sure found that out.
So, if you want to be humble- that's fine. That's probably a good thing if you are ambitious and trying to excel at something.
If you want to be average- that's not fine. You've come to the wrong place. We don't teach average.