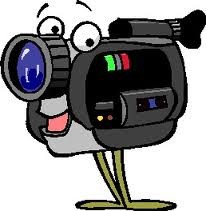 Keeping it Simple - Basic Guy
Although I wanted to include this message in the commentary for both videos, I wanted to wait a few days so you could interpret them for yourself and not be totally swayed by me "telling you what you saw." Plus I'm lazy, sometimes.
It's funny, there's been a whole range of feedback on the two basic pick up videos.
The feedback has ranged from "Good Looking Loser is an 'AFC'" to "I love this video! ...you make it seem so simple and it makes you realize that there is nothing magical going on!"
This is not unlike the feedback for everything on this site, although the majority of people have a pretty good idea that we aren't needing to bullshit anyone. A minority of people absolutely despise me.
One of main conclusions that I hoped people reached was- "This isn't so hard" or "That was fairly simple."
Perhaps the videos even struck you to the point where you were fairly unimpressed. If that is case, then I've done my job. And I SWEAR TO GOD, that's half the point, it's not complicated.
As mentioned from the day I created the homepage for Good Looking Loser-
The most basic stuff is "the best" because it's easy to learn and easy to execute.
One of the biggest failures of self-improvement in general is the tendency for the authorities to complicate things and get you to analyze things that aren't happening or basically insigificant.
Now, there will probably be more "dynamic" videos later, but frankly if your goal is getting a number during the day- that is all you need to do. If you are trying to take it a step or three further, obviously further escalation is needed.
If you thought that was unimpressive, wait until you see my video for "average guy game," that will put you to sleep.
Success in this game is the pussy you get, not laughter and attention you get- something I had to partly unlearn.
Aggressive means a lot of things.
It certainly includes how much you touch the girl.
It certainly includes how quickly you touch the girl.
It certainly includes where you touch her.
It also includes how quickly you EXECUTE your game plan.
If a guy is able to establish that a girl likes him a lot and takes her SOLID number in 60 seconds, I'd say that's aggressive.
If a guy meets a girl and take her elsewhere in 4 or 5 minutes, that's aggressive too.
If a guy meets a girl and touches her over-and-over for the next 45 minutes without taking her anywhere (I did that about 10 times), that's not being aggressive. It's not non-aggressive- but it's not overly aggressive.
Keep in mind though, aggressive is relative, a lot of guys think kissing on the first date is aggressive. If you are so much as touching a girl 1-2 times in your daytime interaction, you are being fairly aggressive compared to 90% of the guys that she's used to meeting.
I don't want people to make basics of this shit (game) too complicated. That will only result in less pussy, more confusion and more masturbation.
For the guys that may have polluted minds from the seduction community (I was one), I'm exactly not sure how you think this works but I'm pretty sure it's not as hard as you think.
In fact, I know it's not.
There will be more dynamic stuff later, but whether it's a video, a post, or any advice -- If you come away with "wow I can probably do that too," rather than "damn, I could never do that," you are way better off.
Here's an extension to what I said above-