Physical Dialogue, Kino and Proper Screening Escalation
At night- when you meet a chick you want to bang, lightly touch her before you speak or as soon as possible thereafter.
During the day- when you meet a chick you want to bang, at least lightly touch her sometime before you ask for her phone number. If she's not busy, don't go for the phone number- try to take her somewhere.
This communicates your sexual interest in her and also screens for her sexual availability.
If she touches you back- it's a green light. If she does nothing but lets you touch her- it's a green light.
If she backs off, but doesn't leave- it's a yellow light.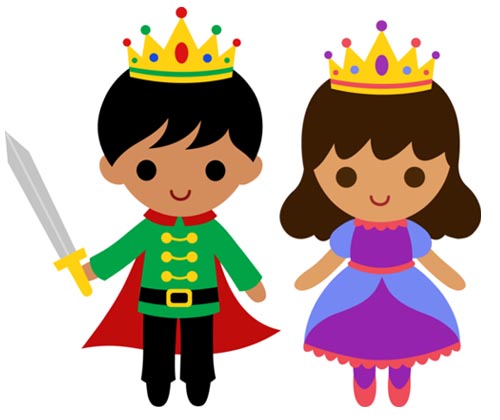 Kino/Physical Escalation Audio 1- Why it's so important, what it communicates, why it will separate you from other guys, etc.

Immediate (or shortly thereafter) physical escalation is probably the single most important part of determining if a girl is down to fuck. It's the foundation of "Get Laid or Get Lost". Your physical escalation will weed out the non-sexual girls and naturally attract girls have healthy sexual views and are sexually available. At the very least, touching a girl right away will show her that your interaction is meant to be "more than just friends," it's also the beginning of foreplay. Foreplay begins at "Hello," remember? :)
It will also tell the girl a lot about you- that you aren't a submissive super nice guy that is scared to touch her body and probably doesn't get much pussy. You're an alpha guy that's loves pussy and is unapologetic about it. The type guy that can give her a great experience in bed. That may seem far-fetched when are you just meeting a girl, but the sub-communication is greater than you may think. If nothing else, touching her right away will make certain that your physical advances don't seem awkward later.
While chicks might laugh and play along if you have some funny lines, they will not hang around if they are non-sexual or sexually unavailable. They will, however, if they are sexually available for you. It takes time to get comfortable with touching random chicks that you just met, especially if you have been a super nice guy your whole life- like my prior self.
Remember though, it's better to be overly aggressive than overly passive. Please try and remember that. If you do this consistently you'll never end up on a pointless date, never waste time on non-sexual girl and always find cool hot chicks that are candidates to wind up in your bed.
Physical Escalation Model
Here's a basic model for escalating (kinoing) chicks and screening them.
Kino/Physical Escalation Audio 2- Chris explains this easy model and how it's done. You'll understand, ain't hard.
This is a super basic model, you don't need to follow all the steps and you don't need to follow them in order by any means.
Like I said, initiating a physical dialogue is the way you will tell if the girl is sexually available and potentially down to fuck. Get used to taking the lead, get used to touching chicks, girls (especially the hot ones) will not do it for you! :) It doesn't work like this: "Don't Follow Hollywood Movies if you Want to Bang Hot Chicks!"
*The examples I give are just some of the many techniques you can use to escalate and screen the girl.
How to properly escalate (kino) and screen:
1. Touch her. When you start a conservation with a girl, touch her on the arm, shoulder or hand.
2. Watch her reaction. Pay attention to how the chick responds. Some chicks respond quite well, others may take a little time to warm up to your physical advances. If she responds positively, step up the physical dialogue. If she doesn't respond at all, don't leave, just go more slowly- touch her again in a minute or two.
3. Touch her again, for a little longer. After she's comfortable with being touched on the arm, shoulder or hand. Initiate contact again, but for a little longer. For example, grab her hand and spin her around (like a dance move), grab her hands (say, "i'm a palm reader, did I tell you that? then tell her future), squeeze her arm (say, "wow you're strong," or "you got a license for those guns?") or give her a brief little massage on her shoulders (say, "you look stressed out," or "i'm a massage therapist, you know." I've used all these techniques a ton of times.
4. Touch her again on a more 'intimate' area (waist, hair, neck, butt). If she comfortable with your hands on her from any of the above techniques, your interaction is going pretty well. If she leaves, she wasn't sexually available, it's not your fault. Since it's going well, it's time to step it up once more. Let's touch her waistline, hair or the back of her neck. To touch her waistline (say, "wow you are almost as thin as me!" and run your hand along her waist, if she is wearing jeans, put your fingers in one of the belt loops and keep it there). To touch her hair (say, "you have nice hair, lemme feel it." and beginning playing with her hair in a slow, respectful manner). To touch her neck (say, "you're stressed out, I can tell," and reach your arm to the back of her neck and massage her). To touch her ass, grab her hand spin her around (like a dance move) and slap her ass. Touch, slap or pinch, don't grope.
5. Kiss her or move her to somewhere private and then kiss her. If she lets you do one or all of those techniques and/or responds positively to it- it's time to kiss her. *You can move her to another location in the bar or club if you want (say, "it's too loud/cold/warm/crowded here, let go over there." and take her to a new spot). Or you can just kiss her there, or vice-versa. To kiss her (say, "shhh..." stop whatever she's saying and move in to kiss her). You can also (say, "quiet, baby." and move in for the kiss). For a third technique, if you are standing, (put her two hands on your waist like you are slow-dancing and move in to kiss her). All of those work. You don't need a super complicated 'kiss routine' or any creative lines.
6. Take her somewhere else (your place, you car, private place in the venue, outside, etc.). After you've kissed her, you need to be thinking about getting her out of the place (or taking her to a private place in the bar/club such as the bathroom, rooftop, stairwell). Hopefully you already have a place in mind. Just say, "it's loud/cold/warm/crowded here, lets go outside/go somewhere else for a little bit," or say, "there's this cool movie/video/book/thing I want to show you," and walk her to the location or to your car. Make sure your hold her hand/arm and walk in front of her entire the ENTIRE time. Literally lead her around. One night I hit it off with this super hot chick, Elizabeth-I told her, "I got a new GPS in my car, the voice is funny, lets drive around so you can hear it." I just drove her back to my place.
*completely optional
So there's the basic physical escalation/kino model. That's how it's done.
Kino/Physical Escalation Audio 3- Physical mentality, philosophy and leadership. Also, why girls might stop you initially and bang you later that night.
Again, you don't need to follow the steps in order. But you can and it will work. I've probably done these in EXACT order probably 50+ times but I've also done these out of order about a five thousand times.
Remember, if she reacts positively or does nothing at all- it's a green light. If she reacts negatively but doesn't leave- it's a yellow light. Stop, wait 5 or 10 minutes and try again. Personally, I don't waste a lot of time making out with chicks in the bar/club, once I kiss them, I immediately start thinking about leaving the place or taking her to the car.
Try to trust your instincts. Believe it or not you have natural instincts that will guide you through sex/foreplay/escalation, human interaction is a primal thing. Simply being a heterosexual male, you will have natural instincts. Roll with them. You should physical escalate and screen every girl you meet. If you haven't done this before, start doing it. You'll learn a lot just by doing it to a couple of women. No more "friend zone" conversations!
If you don't touch the girl, you will not have sex with her. That is probably obvious though.
Women liked to be touched. It makes them feel sexy.
What if she stops me or resists?
At any point of your physical escalation, the girl might stop you or resist your advances but not walk off. Again, this is a yellow light. The key is to not get frustrated, not be reactive, don't apologize and don't disagree with her. Just say to her, "you're right, we're moving too fast," or "I was just about to say that, we should slow down," or "you're right, this isn't appropriate right now." Stop for 5 or 10 minutes and start doing it again. If she stops you again- stop, wait and then start doing it again. Whatever you do, don't active her logical mind. Don't say stuff like, "I thought you liked me," or "Oh come on, give it up," or "What's your problem?" Never do that stuff. Rather than stopping for 5 or 10 minutes, a lot of times you can just agree with her and keep going. One time I was alone with a chick in this private section of this club, she said, "I can't do this, I actually have a boyfriend," I just said, "Cool, I understand, tell me about him." and kept moving up her leg. She didn't stop me. In that case it was more productive than waiting and restarting. Once I got to her thong, it was soaking wet so I took her out of the place and right out to beach which was 2 minutes away.
Why do chicks resist [your physical advances] if they like you?
This is great question and one that I had before I good with girls. First off, girls get turned on slower than guys. Their timetable is simply a little longer. When most guys see a hot girl, they want to bang her right then and there. If they could, they'd drop their pants, get hard in 30 seconds and jam it into the girls pussy/butt to reach orgasm and satisfy their need. Girls, however, need a little longer. That's why foreplay and sexual tension is the most exciting part to them. That's why foreplay begins at "Hello." One of my girls once said, "I want to want it, before I can have it." Second, a lot of girls get turned on by a persistent guy. A guy that knows what he wants and won't stop until he gets it, that's the type of guy that chicks love to be with. Girls deliberately slow guys down so they can get turned on too. They also like to see a guy get "hot and bothered," but that's usually when they are alone with you. A lot of girls will resist but know that they ultimately are going to sleep with you. They like the whole process. For guys that are just starting out and want to know, "how to tell if a girl likes you," the process above, mixed with sexually-charged conversation will give you an answer. Take the lead, touch her, flirt with her. If you do this there will be no wondering 'does she like me?' and looking for signs like "she's touching her hair," "she's holding eye contact," or "she's smiling a lot."