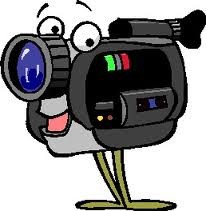 Smarty Study Blondie
unfortunately have to post this disclaimer:
You are welcome to share this video.
However- Any reproduction of this material by any means, in whole or in part, is STRICTLY prohibited without express written permission of GoodLookingLoser.com and 5952 Digital Productions LLC. Violators, especially those with financial incentive, will be prosecuted to the fullest extent of the law in their region.
Another one from today, a lesser receptive girl that is studying hard outside "coffee shop," unlike in Video #4, I warmed the approached by making eye contact with her 2 times... but still she doesn't 'light up' like the other girls in the first 3 videos.
Via experience, I can tell she isn't a "Hollywood" girl, she's wearing flip-flops, not much makeup and is dressed fairly plain.
Because of this- I don't hit her with too much "game," or physical stuff, I actually make fun of myself a few times, the trade-off is that it's hard to tell if she's DTF.
That is called "calibration," something that I suggest you develop "naturally" (via experience)... Don't "try" to calibrate or spend too much time thinking about it. It'll come naturally.
I vote for No, probably not. But it's hard to say. This type of thing doesn't happen to girls too much... Many girls are pretty nervous to not "mess up" themselves, especially if they like the guy, they become shy and appear less[er] receptive.
I encourage you to listen to the pre-approach commentary --- after the video.
There's a few things I want to tell you about the pre-approach non-verbal.
After you watch I highly encourage you take a look at the following discussions-
Questions, Comments, Anything-- Hit Me Up Below-