A Long Story on Female Indecision
This is long.
Even by our standards.
Female psychology is no small topic.
Just ask any girl - she's complicated.
The best ones know it and doesn't even trust themselves.
It helps to understand why this is.
Not for purposes of manipulation but rather so you don't take it personally or analyze it any deeper than you have to.
The weather changes.
Sometimes on a daily basis.
Good Looking Loser's Concept of Sexual Availability
To my knowledge, we were the first to explain/invent the concept of "Sexual Availability".
In short, the concept describes how -
At any given time, on any given day, any given girl is either UNAVAILABLE, AVAILABLE, or AVAILABLE (& Down to Fuck).
(the majority of women are UNAVAILABLE for emotional, logistical or social reasons)
Her availability (or non-availability) and logistical/social commitments are already established BEFORE you even speak to her and there's not much you (or anyone else) can do to change it.
The examples I most often cite are -
#1 - If a girl is the designated driver and has work in the morning at 6:45am, you aren't taking her home and neither is anyone else. Regardless of how good looking you are or how sick your "game" is.

#2 - If you hit on Kate Middleton (Duchess of Cambridge) and she isn't interested - it's because she is married to Prince William and a member of the royal family. It has nothing to do with your lack of "game". Despite what other experts might say - not every woman is available and can be seduced with "good game".

Hundreds of other less extreme examples hold true as well.
The outcome of your interaction is already determined, in a lot of cases.
(Often you'll get a phone number from an unavailable girl who is being polite but will not return your text/call. It has nothing to do with your "text game". She wasn't available)
Provided you meet the above-average "looks threshold" that most girls have, any sort of "rejection" that you experience is usually a result of UNAVAILABILITY rather than "bad game" (PUA reasoning) or "you're too ugly" (normal guy reasoning).
The concept goes on to explain why talking to a lot of girls (numbers game) is absolutely mandatory and "screening" (a quick way to determine availability) is the most productive and efficient way to do so.
Here are a selection of articles if you need to reinforce the Sexual Availability concept aka "The Reality of Picking Up Women".
Despite my understanding and experience with the concept (after all, I "invented" it), it only became evident to me in the middle of 2010, almost 3 1/2 years after I started this whole "try to pick up girls" thing.
My experience in Los Angeles with a certain transplant girl from a wealthy suburb in Houston, TX. shed light on the concept and made sense of every interaction and girl I'd been/not been with.
We have her to thank.
Her behavior and desires were truly all over the place.
It eventually all made sense.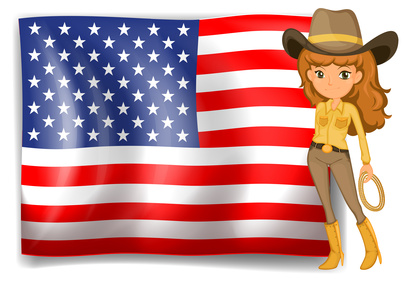 Lacie - The Most Loyal & Flaky Girl Ever
My year-long 'friends-with-benefits-with-no-strings-attached' (her words) open-but-don't-ask-don't-tell relationship with Lacie began just after I moved back to West Hollywood in 2010.
My apartment at the time, on Kings Road, was literally a 3 minute walk to several enormously popular nightlife spots.
(mainly bars)
This is where I had my greatest success in the bar scene and before I really got into the Hollywood club scene.
The dates and dialogue on this timeline are approximate but fairly accurate.
Chris Meets Lacie - Spring 2010
Status: Unavailable
It was like any other Friday night.
I walked down the hill at about 11:30pm when the bar had just started rocking.
The girls were social (and drunk), closing time was at 2 am - so there was just enough time to pull a girl out of the place, take her up the hill to my one-bedroom apartment and get her back just before her friends started wondering where she went.
That's how you do it when you live 180 seconds from a bar - no after-party, no handling unwanted friends, no bullshit.
But you have to move quickly - the second you feel a girl is interested, start thinking about leaving the place.
I made a lap around the bar and went to get a drink while scoping out and trying to make eye contact with the hottest girls I saw.
(I wore my contacts on a regular basis then)
Whenever I hit the bars later in the night, I generally made it a habit to [try to] hit up the hottest girl in the place as soon as possible to blast me into an aggressive state. It would work sometimes.
It was glaringly obvious to absolutely everyone in the entire place who the hottest girl was.
She stood 5 feet 11 inches, dressed to the 10s with perfect skin and a perfect smile to counterbalance/support her super intimidating looks. She stood next to a group of 3 or 4 other girls.
I didn't get eye contact with her but I barged right in and started talking to her and one of her friends.
The interaction went pretty much nowhere.
Everyone seemed cold as fuck.
Even the least pretty girls in the group had "why is this guy talking to us" eyes.
The interaction fizzled out and I continued on my way to some other girls that were clearly more interested.
Although everyone else was fairly friendly to me for the rest of the night, I didn't have much luck and I ended up going home alone at around 1:55am.
By 2010, I didn't take rejection too hard.
I was getting laid and I had a long-distance girlfriend that was prettier than 95% of girls that I talked to.
But for some reason this particular rejection was difficult even though I've been turned down by super hot girls plenty of times.
She was a "10".
In my book and yours too.
Although this shit is a total numbers game, it reminded me that there was a tier of elite girls that I couldn't get on the SAME day/night. At least not on any sort of consistent basis. It would require months of dating and I'd have to absolutely fight for my life and sanity the entire time.
(this was me in early 2010)
I didn't show it but I was upset.
The fact that she probably wouldn't even remember me the next day made me angry.
(and turned me on)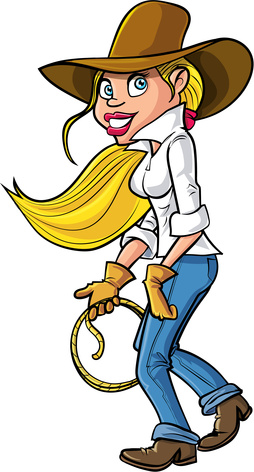 On a Wednesday Night, 2 or 3 Weeks Later...
Status: Available and DTF
Although I periodically thought of what happened that night for the rest of the weekend, by the following week I had largely forgotten about it.
One random Wednesday night, my friend had invited me to a pretty big "warehouse" trance-theme party (sort of like a rave but more classy). I decided to go with him.
Within about 15 minutes of getting in the place, he noticed a group of hot girls who seemed to be looking our way.
Sure enough, it was the exact same group of girls, with Lacie and one or two other girls that I hadn't seen before.
(The Hollywood Scene is a small world, for better or worse)
My friend (who does pretty good with girls) asked me, "What should we do..."
(this was code for - CHRIS GO UP AND TALK TO THEM AND I'LL STAND NEXT TO YOU)
I told him that I had tried with that group on another night and they were nothing but total bitches.
Even seeing them made me irritated.
He was having trouble hearing me over the music, so I kept trying to yell the story at him.
As I was trying to explain, we were interrupted.
The entire group of girls came over to us and started talking to us.
Lacie grabs my wrist and and says -
(this is a near exact quote)
"I've seen you before. Do you remember me? I've seen you before. We've met before."
I answered -
"Umm... No I don't"
(Obviously I did though and she looked even hotter in her little purple dress - her perfect breasts were the center of attention for every guy and girl in the place)
She refreshed my memory -
"I met you at Saddleranch about a week ago, you came up to talk to us!"
Her friend that was totally rude on that night adds -
"You know him! He's that tall guy."
I tell them that I'm still not sure.
(I'm thinking - yeah I remember, you were all so fucking rude.)
Lacie introduces herself and tells me that she has several free drink tickets and invites me to go spend them with her at the VIP bar on the 3rd floor of the place.
The other girls seem to be talking to my friend and I bounce with Lacie to the 3rd floor.
We proceed to get drunk and make out with each other and just before 1 am we get a cab and go right to my apartment to have sex. She even paid for the cab and gave me gum - blatant girl foreplay in my eyes.
I pounded her pussy until she was dizzy.
What a good night.
As curious as I was about why she (and her friends) were so cold to me just 2 weeks prior when we first met, I decided not to go there.
What did it matter?
I got her.
And She was the hottest girl I'd been with since I moved to California in 2007.
But part of me was totally confused.
I was getting pretty good at this stuff and I really thought I had it ALL figured out.
This didn't make sense.
Why did she like me tonight... when a few weeks ago she wouldn't speak to me?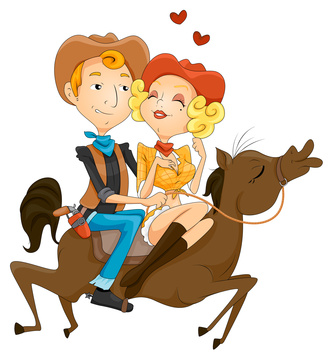 Friday, 2 Days Later...
Status: Completely Unavailable
Lacie and I traded texts all Thursday and most of Friday afternoon.
She told all of her friends how spectacular our night was.
(In 2010, I had really been getting into the Bathmate and things were really changing downstairs, it was a magical time)
We set up loose plans for Sunday evening. We both couldn't wait to exchange bodily fluids again.
My friend had slept (or messed around) with one of her friends and all of Lacie's girls liked him too.
I was ecstatic - I had a Perfect 10 on my hands and I seemingly had the experience to retain her for a long, long, longtime.
Equally as important - she liked me a lot.
But then something bizarre happened.
Hollywood is a small world, I was really starting to realize this once I moved back to West Hollywood in 2010.
I was at Trader Joe's (USA grocery store) on Friday afternoon and sure enough - Pretty Lacie was too.
It was no big deal though. We liked each other.
(After you fuck a girl, the chase is usually over and she is usually loyal to you, especially if she likes you more than you like her)
I was happy to see her and went to go talk to her.
Lacie looked at me like I was a total stranger.
Within about 30 seconds she told me -
"I have to go."
and even said -
"Good luck."
and
"Nice meeting you. Bye."
I really had built up a lot of confidence by 2010.
I was beginning to fly.
My part-time personal training business topped over $120,000, I had a hot long-distance un-fully-committed girlfriend that I adored and I realized that I was making it in the world, playing by my own rules.

This threw me for a complete fucking loop.
Couple that with confusion that I already experienced with Lacie and her entire group of friends.
I felt sick to my stomach.
It was just like the old days - whenever I got close to a hot girl, she seemed aloof or cold to me the day after.
(although I wasn't hung in my early 20's, it wasn't a size issue back then. a lot of times we never got that far...)

It brought back a lot of lousy memories.
Vintage Good Looking Loser.
- Was this bitch trying to send me mixed messages?
(girls usually do this via text, intentional phone-tag - but are very sweet in person)
- Was she legitimately confusing me for another person?
(this happens in Los Angeles)

- Was there another guy in the grocery store? Maybe a husband??
(she must be hiding something or someone?)

- Did she have severe mental problems?
(38.7% of the girls I hook up with do)

- Did she not enjoy the sex we had?
(this is bad to think about - read 'The Truth About Sex With a New Girl')

I was in a horrible mood.
My stomach was turning and I sped home without my seat belt or glasses on.
I cancelled my plans for the night and decided to Facebook stalk her, smoke cigarettes on my balcony and stare at the moon.
I even left my phone in my car so I wouldn't be tempted to text her.

I was a fucking mess.
I hated myself for caring so much.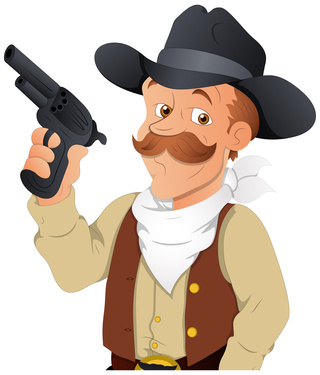 Saturday, The Following Day...
Status: (Seemingly Unavailable)

I stayed asleep as long as I could on Saturday morning.
I hadn't eaten in since Friday afternoon.
I had no appetite and I was still just as upset.
I decided to walk down to my car to grab my phone.
Maybe Lacie sent me a text?
It had been about 20 hours since I looked at my phone.
If she had texted me, I would be happy.
If she didn't text me, I would be further sick to my stomach.
(these were the exact same feelings I had in my early/mid 20's, I was so angry that I was experiencing it all again)
I turned on my phone.
Nothing from Lacie.
Stupid bitch.
I was too distraught to go out on Saturday night, but figured I'd play with my aggressive version of online dating which later became "Good Looking Loser's Guide to Plenty of Fish" to distract myself.
I caught a girl named Kendra in Pasadena (a good 45 minute drive) that seemed up to have sex.
I drove all the way out to see her, got a couple of drinks and went back to her place.
I did her on her living room couch that was covered in dog hair.
She was very average looking (to put it nicely) and we both knew it would probably be the last time she'd ever see me again.
I drove back to West Hollywood still thoroughly annoyed but happy that I found a NO BULLSHIT girl to sleep with that night.
I missed Lacie though.
I missed her so much.
I turned off my phone again and left it in my car so I wouldn't text Lacie.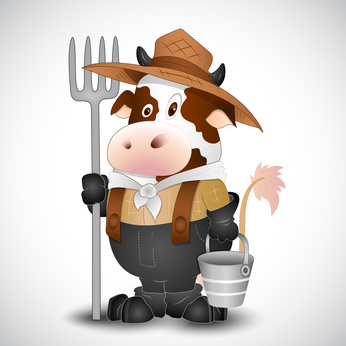 Sunday
Status: Sexually Available and DTF

I slept in late on Sunday too.
I forced down some Muscle Milk when I woke up and went down to my car to check my phone.
Again, nothing from Princess Lacie.
I was thoroughly disgusted with her and more so with myself for caring so much.
I went to my friend's place (the same kid that I went to the warehouse party with) and we smoked a lot of weed.
(I never smoke weed but I was still so upset and it would force me to eat)
My friend gave his best attempt at trying to cheer me up and reminded me that -
"Chris, girls are weird."
I drove back to my place at about 11 pm - I was planning on taking an Ambien and just passing out.
As I walked up the flight of stairs to my apartment, my cell phone buzzed.
It was Lacie -
"Where are you??? :-("
A wave of calmness hit me.
She texted me!
I put my evidently-fragile ego aside and called her.
I explained that I "totally forgot" that we made Sunday plans and offered to come pick her up from her place.
She agreed.
We got some pitas on Sunset and I took her back to my apartment and fucked her silly.
I licked the sweat from her groin region on the side of her pussy, I wanted to taste the salt of the beautiful girl that completely fucking owned me.
(this is actually what I was thinking at the time)
After some ridiculously fulfilling sex and a mutual orgasm, I remember that I walked out of the room and went out on my balcony to stare at the moon as I did on Friday night.
I didn't know what to think.
It was like I discovered a ridiculously awesome drug that made me feel like I was God.
But knew that I was addicted and it was going to end terribly for me.
I know addiction, I've lived it, I've beat it and the cycle was about to start again.
Lacie came outside and asked me what was wrong.
I told her that nothing was wrong and I just needed some fresh air.
I told her that I needed to take her home because I had something to do Monday morning.
(totally not true, I didn't have shit going on...)
Lacie started crying and asked why I was "kicking her out".
This surprised me so I decided to let her stay the night.
Evidently, she came prepared - she brought a toothbrush, cell phone charger and coffee for breakfast.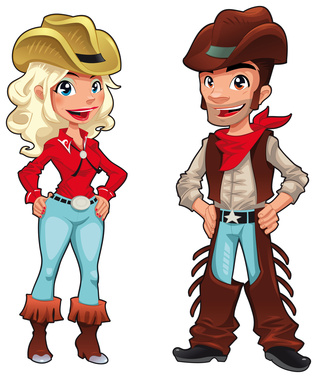 Monday and Beyond...
Status: Sexually Available and DTF

We had sex the next morning before I took my usual morning dose of Kratom (so I was hypersensitive and REALLY into it). I sprayed my cum all the way up to the ceiling. It was insane and we were both quite proud of me.
It was a Monday morning. Most of the world was hard at work doing jobs they don't really like.
I'm hooking up with one of the hottest girls in the universe and I have nowhere else I have to be.
Praise Jesus, Allah, whoever is in charge.
I dropped her off at her place and she kept kissing me and wouldn't get out of the car.
Eventually she did.
I was ecstatic again.
On my ride to Subway (the sandwich place) I remember thinking to myself -
Damn... I don't really get what's been going on.

But I think I'll be okay if I never see her again.
(I was still a bit insecure so I was preparing for the worst - for some reason)


Chris, you got her, you survived those feelings of emptiness. You fought past her bullshit and fucked a girl that is absolutely beautiful.

You're the man again!
Yup, I needed some self-validation.
The weekend was rough. I lost 6 lbs.
When I got back to my place, I went to take a nap (I never sleep well with someone else in my bed) and the sheets smelled like her perfume.
I slept on the pillow that was under her ass when I was fucking her, it was divine.
(this is crazy how well I remember it, our relationship had a serious effect on me in 2010)
For the next several weeks, I partied and slept with Lacie once every 5 or 6 days or so.
(this is slightly more than I recommend in my Retention Guide because her friends always had wild parties)
I was retaining her, just like I thought all along.
Everything was going smooth, managing relationships is probably my biggest strength.
There were some hot/cold moments, missed texts, times where she 'needed' to know where I was, some Lacie is jealous for no reason incidents, a few mood swings (nothing much more than an emotional girl on her period) but Lacie was completely into me, we both knew it.
Her initially bitchy friends turned out to be a good connection too. They could get my friend and I into just about any [non-celebrity] door (club) in Hollywood and would often supply the drinks, drugs, car rides and party house - free of charge.
It was a nice way to get started in the club scene, that world can be quite intimidating if you are an outsider or a newbie.
We had it made.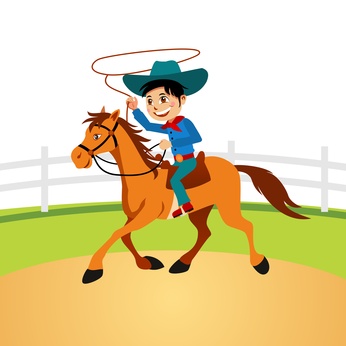 5 or 6 Weeks Later
Status: Sexually Unavailable
On a routine "date" with Lacie, we did the usual - grab some food and flirted with each other (foreplay) at the table en route to my bedroom.
As I began to tell her how big my dick was getting (I just told her that I was still growing because of my high testosterone levels), she seemed aloof and preoccupied.
She cut off my bullshit "Chris' penis is still growing" story and began to ask me where our relationship was going.
(I had followed my 'Retention Guide' perfectly - slow emotional progress which usually locks girls down for 4-5+ months.)
I was unprepared for "the talk" but responded with my default answer -
I like where things were going, it's great, I'm excited about things. I think about you a lot.

But we can't force things and need to let things "naturally" play out.

It's heading in a good direction.
With EVERY OTHER girl - they respect this answer and are usually 99% satisfied.
Lacie wasn't.
She started yelling at me -
You're just playing me.

I knew it.

That's what I thought in the first place.♥
I denied it.
The fact of the matter was - I was having real, albeit cloudy thoughts of some future with her. She needed to prove herself to be loyal though. I had forgiven her initial behavior but I hadn't forgotten. I had a hot, long-term, long distance, don't-ask-don't-tell-when-we-are-in-different-cities committed girlfriend but I was still somewhat open to seeing where a select few other relationships went.
Lacie got up from the table, stormed outside and supposedly walked all the way back to her house.
She also sent me a text that read -
"Don't ever call me, text me or message me ever again Chris."
♥ "That's what I thought in the first place," was very telling. Everything made sense now. She thought I would break her heart, so logically - she tried to pull away after we had sex the first time.
Hence the Hot/Cold feelings.
(which presided over the past few months when we were sleeping together - without conflict)
At the same time, she REALLY liked me and gave into her emotional feelings when she saw me again, often to revert to logical "he's a player and will hurt you..." "you need to distance yourself or you'll get hurt..." when she was alone.
A little "seduction" theory for you.
Dorkspeak. But it's accurate.
This is sexual availability.
It applies to your initial interactions but also to uncommitted relationships.
Here's a discussion on how to handle "Player Accusations" with an audio of exactly what I would say.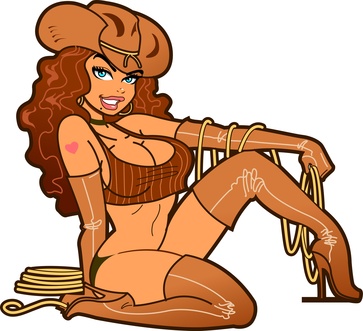 Months and The Year Afterward...
Status: (Sexually Available & Unavailable)

Every so often, I'd text Lacie.
She would usually not answer but sometimes she'd reply -
"Don't text me Chris"

"we are done"
About ~3.5 months later, sure enough, I got Lacie to meet up again -
I did the usual, texted her -
"Hey sexy"
When she answered my text back (with something friendly), I called her to setup plans just like old times.
We met up, we had sex, we talked about our lives, her new puppy, her little brother that wanted to play football at the University of Texas and she invited me to come to Houston for her Dad's golf tournament.
When I politely declined (I ACTUALLY had stuff going on) she stopped talking to me for another 1 or 2 months.
In my mind I was done with her though.
I had moved on.
I literally didn't care anymore.
My legitimate indifference was a shock to me.
She wasn't the untouchable girl that I met earlier that year who put me through the mindfuck of my life.
She was just like every pretty girl that appears to have everything going her way in life - she wasn't where she wanted to be in life, she didn't know what she wanted and her moods changed daily.
(the girls that actually know what they want in life generally aren't sleeping around, unfortunately)
But more significantly -
During 2010, I started to develop an enormous empathy for women because I was really getting to know a lot of pretty girls on an deep, emotional and even a spiritual level.
From housemates to bed buddies to my long distance relationship - I really was starting to understand women.
Even when they couldn't understand themselves.
They were always confused and confusing themselves.
They never knew if they should be -
single and getting laid?
single and not getting laid?
having a boyfriend?
looking to get married?
or having several fuckbuddies?
Most haven't decided if sex is okay or sex is "bad".
Their hormones would change on a monthly basis.
Their emotions would change, sometimes on a daily basis - as I describe in "Swag Factor".
They never knew what they wanted or who deserved to bang out their pussy or how they should feel after it happened.
I finally got it.
I stopped taking things personally and realized what Sexual Availability was and the importance of TAKING CONTROL OF THE SITUATION - make up their mind for them.
I also decided that I wasn't going to break anyone's heart unless I absolutely had to.
I'd push away girls that I knew would cling to me even though they might make good fuckbuddies.
I'd do them the favor.
Sometimes.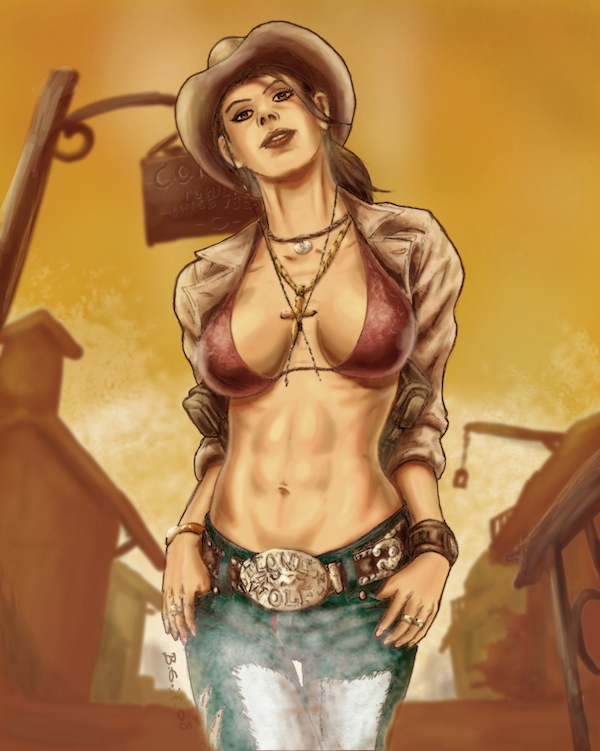 What I Learned From Lacie
Although it would take me a good ~2 more years to fully realize (and later conceptualize) - I saw, experienced, and learned every stage of sexual availability from Princess Lacie.
Lacie initially outright rejected me but later became a girl that was absolutely obsessed with me while still being hot and cold the entire way through.
(sometime around November my car had seemed to get vandalized, it looked like someone deliberately scratched it, I don't know if it was her however)
For Lacie, her availability seemed dependent on her daily love/hate quest for trying to convert a player (me) into a boyfriend while shielding her heart (and probably cautiously exploring her other options of 10+ guys trying to get at her pussy).
This is common and a lot of you guys will experience this as you add more and more fuckbuddies to your stable.
It doesn't matter how "good" you get or how good looking are you - girls will be erratic.
There's nothing you can do about it sometimes.
Some girls aren't easy to manage.
A lot can't even manage themselves (self-control) and that is a red flag that they wouldn't be good girlfriends.
Sometimes, the "player" thing is held against you (but it's a good thing 98% of the time).
But there's a million and one other reasons for their sexual availability and unavailability.
While Lacie and our "relationship" is an extreme example of Sexual Availability (most girls are more grounded, until they REALLY like you and you won't commit), it's a metaphor for EVERY OTHER girl you talk to in your life.
They are hot and cold.
Often it has nothing to do with your looks if you have been working hard on your appearance and sex appeal.
(please do)
Even more often it has nothing to do with your "game" outside of general confidence.
Girls don't know where they stand and once they figure it out - they change their mind.
They are fickle and can't even help themselves.
One day they are looking for a tall, handsome stranger with a thick penis to take them home, [voluntarily] tie them up and smash their pussy.
The next day they watch a mooshy "chick-flick" movie and they want a boyfriend and romance.
The next day they "hate guys" because they see that their ex-boyfriend has a new girl who is hotter than they.
The following day they want a husband when they hear their friend is getting married and they feel their clock is ticking.
The cycle repeats itself, usually in bi-monthly cycles but it can be a daily rotation as well.
Women's emotions are highly volatile.
(the best girls KNOW IT)
The key is to MAKE UP THEIR MIND FOR THEM and assume 100% of the leadership role while not taking it personally if they give you resistance. Often, they aren't resisting you - they are resisting themselves.
Remember - any girl you've slept with and sometimes even ANY GIRL you've kissed, went on a date with or even texted back and forth with (assuming flirtatious dialogue) - LIKES YOU [to some extent], you've met or passed the "Looks Threshold" and there is at least some interest in taking it further.
It's just a matter of catching her on a night when the proverbial "window" is open.
Don't delete phone numbers of girls that reply to your texts just because they don't want to hang out THAT DAY or seem to avoid making plans with you after 1 or 2 tries.
Slowly pick off these girls - ONE BY ONE.
While this seems like a lot of work and that you are coming from a position of weakness - it's not.
If you collected 50+ numbers of girls that were legitimately interested in you (while you were aggressive with them) but not necessarily available on the day you met them -
Chances are, if you sent them all a mass text that read -
"Hey Sexy"
ONE (or more) of them would reply and have some free time.
That's the ONE invite out for a drink/to your place for a movie that night.
That's as easy as it gets.
One day you may ACTUALLY BELIEVE the Sexual Availability concept, usually at the same time as you internalize the screening mentality and make further progress on your "Sense of Entitlement".
When that happens - you will have no need to ever read Good Looking Loser or dating advice ever again.
You will hit your Golden Era and never look back.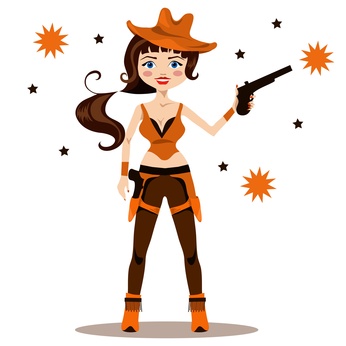 Pour Conclure
Lacie made me experience, realize and later conceptualize the entire "Sexual Availability Cycle".
From our very first interaction when she barely paid attention to me to the night that she asked me if I would ever consider letting her to be the mother to my children, she bounced around the cycle.
Single girls and fuckbuddies go through an availability cycle on a monthly (but often weekly, nightly) basis.
The stages include -
unavailable
sexually available
sexually available and DTF
"I actually don't even know where I stand and I admit it..."
If your sex appeal is above-average - rejection is usually a matter of her availability and not your appearance.
Don't take it personally. She isn't looking or she's just looking for a boyfriend.
Having sex with a girl is often a matter of timing (the window) and a lot of the factors are outside your control.
You should control what you can control, your fundamentals, but most significantly -
Don't make it hard than it is though.
Look good.
Talk to girls.
The one(s) that are DTF will reveal themselves.
Take her to your bedroom and stick your tongue in her pussy and pound her pussy so hard she gets a tummyache and tells all her friends.
A couple of months ago, Lacie texted me.
(she married now and went home to Houston)
She kept a CD I burned for her and was listening to it.
(this was the song playing in the cab during our first night together, it's rare one and thats why we both remember it)

(It's crazy how music can take you back to a specific moment in time and make you remember all the excitement/emotions you were feeling; it was one of the best nights of my entire life)
This was long.
I hope it was useful to you.
I look back the "Lacie Era" with nothing but smiles and have absolutely no ill feelings.
She was just what I needed.
If you haven't yet, view this series below, it's some of my best work -
As always, you are free to comment or ask questions below.
I will read them.
Our forum is the best place to post if you have in-depth questions or want people to read your full story and offer help.