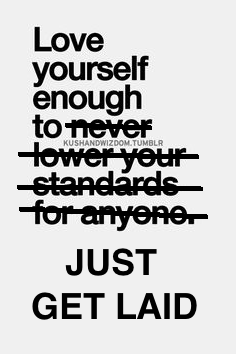 7.5 Ways to Hook Up With Chicks You Aren't Super Attracted to and Gain Much Needed Experience
I used to have absurdly high standards.
It was one of the main reasons I didn't Get Laid as much as I should have in my 20's.
Starting in 2008-ish, I finally reconciled my ego with my undersexed reality and "lowered my standards". I started getting more action and was slowly able to increase my standards almost back to where they were to begin with.(on average, when you start, the girls you get from 'cold approach' will be less attractive than those in your peer groups you have fucked in the past)
Let's discuss.