Good Looking Loser In 3500 Words
Unfortunately, I haven't posted in quite some time.
My other businesses have gone absolutely wild and I've been highly dedicated to trying to Keep Kratom Legal as well.
I love this website and all of you, it's a work of self-expressive introspective art.
Therapeutic too.
Life is great.
As for Scotty, the 'other Good Looking Loser', he is SOBER and has essentially restarted his entire life in Florida. Both he and I had our "extreme era" that, in hindsight, was incredibly valuable and often completely reckless and out of control.
Scotty is a legend and but more importantly - sober.
We're going to hit the most important 'Get Laid' concepts on this website.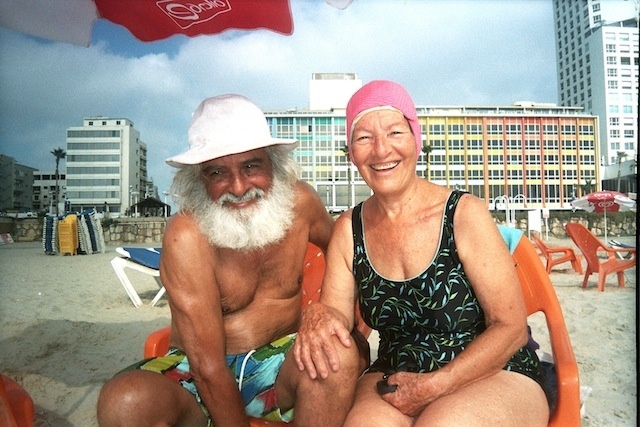 But first -
Where the Fuck Have You Been?
My primary business, Happy Hippo, consumes my life.
Back in 2013, I introduced Kratom to the Good Looking Loser community and opened a little store to give you guys a super-high quality source of Kratom to try. The same exact products that I have used for the past 7+ years. The Happy Hippo store is a lot of work and products really help a lot of people.
More on that another time.
A New Business - Absolutely Incredible Nootropic
(Product Designed by Derek from Good Looking Loser)
More recently, Mike Cernovich, Derek (DC7) and I launched a product called "Gorilla Mind".
Gorilla Mind is an incredibly powerful nootropic that has absolutely been key in helping me work 16+ hour days. Mike Cernovich's meteoric rise as journalist has been powered by Gorilla Mind.
I can't tell you how good this stuff is.
(Try the Gorilla Mind Rush - 10+ hours of insane focus, that's the one that GLL guys will love)
I'll write up a "review" on it soon.
Here is my huge review on it and exactly what you can expect -
It took over 2 years to formulate Gorilla Mind, personally test (over-and-over), get manufactured and run advanced analytics testing. Building Gorilla Mind wasn't easy either, we had to "send back" over $70,000 in our first batch because it contained a compound (albeit, legal) that wasn't supposed to be in there. Gorilla Mind was supposed to launch over a year ago.
Nearly 2 years and $200,000 later - Gorilla Mind is finally here.
You know how killer and unique my recommendations are and Gorilla Mind is the best thing I've recommended in the past 3 years.
Gorilla Mind Rush is Modafinil (endless anti-fatigue) meets Ritalin/Adderall (acute focus) -- as a legal dietary supplement.
Take 3 Gorilla Mind Rush (or more if you are stim junkie) - YOU TELL ME if I'm exaggerating how good Rush is.
* These statements have not been evaluated by the Food and Drug Administration. This product is NOT intended to diagnose, treat, cure, or prevent any disease. Please consult your physician prior to use. Start with 1 to 3 capsules and do not exceed the maximum dose (6) in any 24-hour period.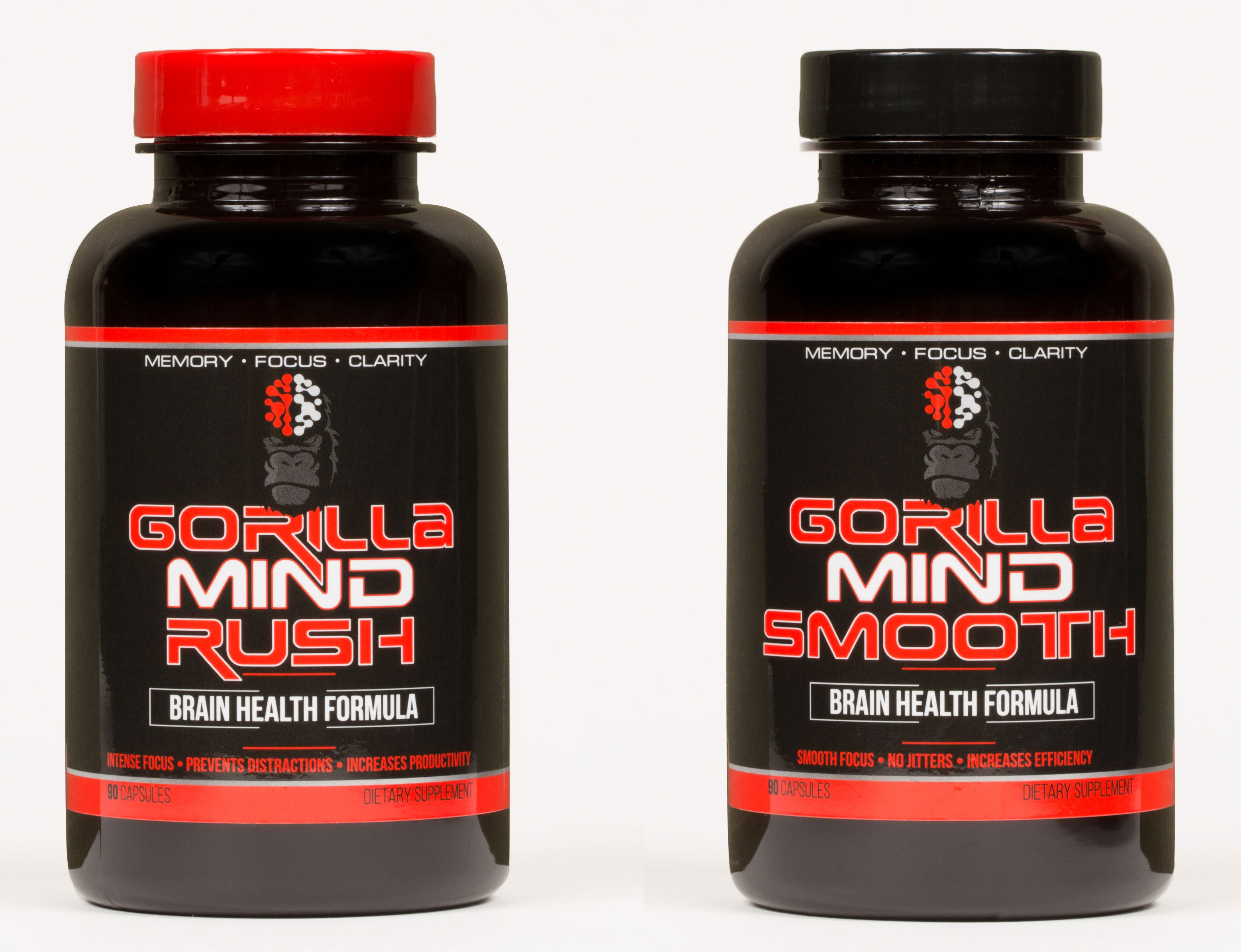 Also cool - some guys from Good Looking Loser guys have joined me in Boise ID. I must have a 50+ person list of GLL guys who are willing to drop everything and come work here, but we may be hiring in the future. We work 12+ hour days, mostly late nights, and it is a blast.
New Tiny Puppy (Charlie Deoudes)
I've never had a dog, but I got this wonderful well-behaved happy little puppy recently.
He is a 'teacup' Maltese and my girlfriend mainly takes care of him.
He is tiny, like a little bunny stuffed animal - but a dog.
I'm Getting Married Later This Year
Lastly, I'm getting married later this year.
I've not one of those guys that "doesn't believe in marriage".
I just think that you need to get some SERIOUS experience before you commit to any one girl, let alone even consider marriage.
Many guys will never do that - and by default - will underachieve because they don't have options. Ultimately, inexperienced guys will end up as servant to an abusive, emotionally erratic, sub-par looking signifcant other. Doesn't make for a marriage that anyone can "believe in".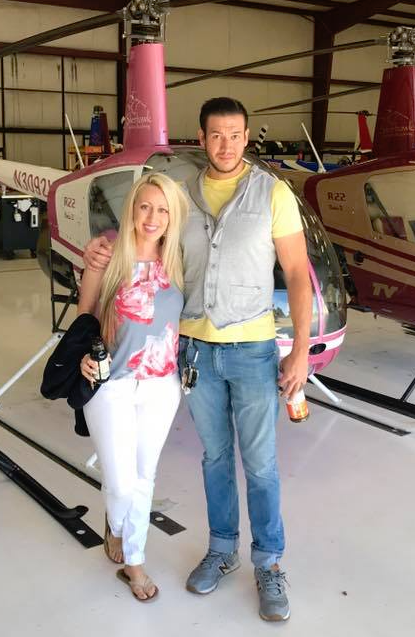 Speaking of male-female relations, I thought it would be a good idea to revisit the key Good Looking Loser concepts that helped me so much.
If you learn nothing else from Good Looking Loser, remember this -
(I should have a patent on a lot of these concepts)
#1 Insecurity is OKAY (Let It Motivate You)
You are insecure.
That is why you are here.
Everyone is insecure.
Not a huge deal.
Most people are so insecure that they will never admit that they want more out of life.
For the handful of guys who aspire to be more than average, most are too comfortable to actually make any honest effort to make life better.
You may be one the few that is actually willing to put in the daily grind to get better at life.
Nearly 100% of the shit that I accomplished in my life was because I was highly insecure in my early 20's. Rather than dwelling, I was highly resourceful, sought out all the information and busted my ass to overcome my perceived weakneses.
Do the same.
Real-life results (not sitting there thinking about your past and trying to 'reframe' it) is the key to beating insecurity.
Eventually -
Results come.
Some time after - insecurities become a thing of the past -
At the same time, regardless of how successful you become, you will always have some insecurities.
But not being able to Get Laid doesn't have to be one of them.
Stop worrying about your "current confidence levels".
Lower your standards if you have to and go sleep with some average-looking girl.
You'll feel better about things.
#2 DON'T BE SMOOTH
(Don't Try to Be Mr. Smooth Guy)
This may be the most 'Get Laid' important concept on Good Looking Loser.
DON'T
TRY
TO
BE
SMOOTH
Real-life "cold approach" interactions are not like the movies.
Real-life interactions with total strangers will be bumpy, awkward and once in a while - embarrassing.
If you are really going after pussy, you cannot try to be inside your head trying to emulate a sauve actor.
You will have interactions that will go incredibly smooth and some that will be beyond akward.
(most will be somewhere in-between - often forgettable and boring)
The vibe (and ultimate result) of your interactions is mainly the of result of "Sexual Availability" (explained later) and the natural chemistry that you have or don't have with the girl.
Guys who try to be smooth are passive and inside their heads.
Guys who are passive and inside their heads don't Get Laid much.
#3 You Only Need to Be Above-Average Looking
(Because She's Already Fucked a Guy Uglier than You)
(Looks Threshold)
An original Good Looking Loser concept.
"Looks Threshold"
Popular culture makes people think they have to be a supermodel to achieve any success with the opposite sex.
Not true.
Truth is -
Every girl has a "looks theshold".
(at any given time, a bare minimum point of male attractiveness/sex appeal that she is willing to be seen with or fuck)
For the hot ones who are sexually available, this "looks theshold" is generally 'above-average'.
(the exception is younger girls who are more superficial, see: "Do the Hottest Girls Only Want to Fuck the Hottest Guys?")
Fact is -
Most girls (age 18-35) who are sexually active have already fucked at least a few guys, often - several.
If you are 'above-average' looking, chances are, at least 1 of those guys she has been with is uglier than you are.
She Has Already Fucked a Guy Uglier than You
While 'average' looking guys can still get hot girls, they can also be disqualifed based on their appearance.
'Above-average' looking guys, however, usually do not get disqualified on apperance.
Most girls are willing to be seen with (and fuck) 'above-average' looking guys.
If you are 'above-average' and get rejected - it's likely due to "Sexual Availability" (she isn't actually available at that particular moment) rather than because you are too ugly.
"She's already fucked a guy uglier than me" would have a ABSOLUTELY LIFE CHANGING concept for me in my 20's.
I was very attractive in my 20's but highly insecure about my appearance.
Just like most Good Looking Losers.
I thought "rejection" was solely based on "looks" because that is how I judged girls.
That's why I would spend 14 hours a week in gym.
This is all further detailed here -
#4 Outcomes of Most Interactions Are Already Pre-Determined (Sexual Availability)
This is was another original Good Looking Loser concept.
"Sexual Availability"
This is probably most important concept if you are insecure about your appearance and take rejection very personally.
If you are 'above-average' looking and not a total weirdo, rejection is almost always a matter of 'Sexual Availability'.
The girl is NOT actually available (or DTF) at that exact point in time.
There are a million and one reasons (I list 36) that a girl may be "NOT SEXUALLY AVAILABLE" at any given time.
The reason may be as simple as -
She actually has a boyfriend that she likes.
Or it might bad timing -
She legimately has to get up for a 6am flight and cannot go home with you or anyone else.
Or it might something more obscure -
You look like her ex-boyfriend who used to cheat on her.
It doesn't mean your interaction will go horribly - most girls will be polite and some will give the impression that they like you even if they are not sexually available.
A lot of things, most out of your control, have to come together for you to fuck any specific girl on any specific night.
Timing is everything.
Undersexed normie guys call this "getting lucky".
In a way it is true.
We perfer to call it a "Numbers Game".
The majority of girls, at any given moment in time, are NOT SEXUALLY AVAILABLE and won't be sleeping with you or anyone else that night.
#5 Talk to 2 or 3 Girls a Day and Ask EACH ONE Out No Matter What
The best way to Get Laid fairly consistently (1 or 2 new girls every month) is to look above-average and speak to 20 girls a week (2-3/day) for 5 minutes and make an honest effort to ask EVERY GIRL you speak to join you for a drink THAT NIGHT.
Like so:
Hi. I know this is random but thought you were attractive/cute/sexy and wanted to introduce myself.
- Thank you.
I'm Chris.
- I'm [girl].
[talk about nothing for 5 minutes...]
Okay, I'm going to get back to [something], you want to join me for a drink tonight?
- Sure.
Okay, I'll put your number in my phone and shoot you a text later this afternoon.
DONE.
I detail this in -
As I gained more experience, unlike in my "pickup artist" days, my interactions got SIMPLER and often shorter. Fairly boring actually. Not more complex or "advanced".
If you show 'sexual intent' up front (simply calling the girl "sexy" works), she'll pretty much be in or out within 30 seconds.
After you do this for a while, you'll see that this shit really is a "numbers game".
Look 'Above Average' + Ask Out 2-3 Girls/Every Day = Get Laid
(ask them out, unless the interaction is terrible)
I further detail this in -
#6 Have Sex With the Girls Who Already Want to Have Sex With You
Another revoluntary Good Looking Loser concept -
(/sarc)
Start having sex with girls who like you.
(instead of not having sex with girls who like you)
If you look 'above-average' you will have plenty of girls that dig you.
It seems obvious, but the average, above-average looking guy, is turning down a ton of pussy simply because he is being too picky and trying to work on girls who aren't available.
I detail this in -
The above-average guys that Get Laid the most sleep with a ton of average-looking girls.
The above-average guys that Get Laid the least turn down pussy and perfer to spend their Saturday nights fantasizing about some dream girl that doesn't even exist.
You can "Lower Your Standards and Still Keep Your Dignity" if you can think about sex has 'fun' rather than a reflection of your inadequacies.
Your sex life will completely change if you can appreciate average-looking girls.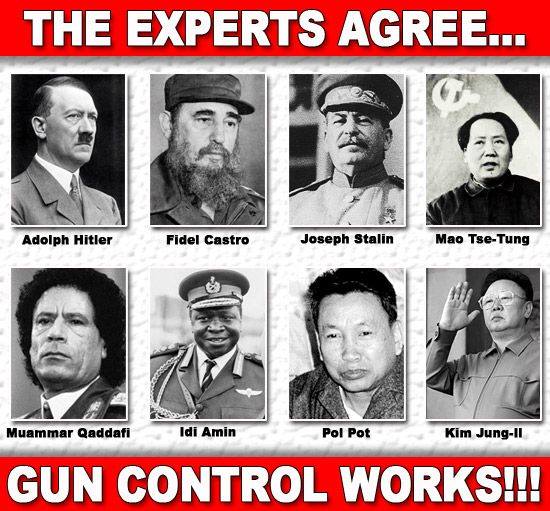 #7 Don't Present Yourself as "Boyfriend Material" If You Want to Get Laid A Lot
Fashion trends change (in my day Affiliction shirts and torn jeans were dope) but looking like unexciting 'Boyfriend Material' is always turn off.
Boyfriend material is "normal guy".
"Normal guy" is not sexy.
Every hot girl has 10+ boring "normal guys" trying to buy her an awkward boring dinner.
Even the most prude girls are more attracted to guys who look like "bad boy players" and not harmless boring boyfriend material nobodies.
Law of attraction.
You need to look like you are sexually active - to get girls who are sexually active.
That involves -
Having a super-edgy style is no longer part of current style trends, but you need to avoid looking like "the normal guy" at all costs - regardless of how good looking you are.
The boring normal guy doesn't Get Laid so you shouldn't emulate him.
I go over the dreaded "Boyfriend Material" persona in this discussion -
I further expand on the "Boyfriend Material-Player-Scumbag" continum here -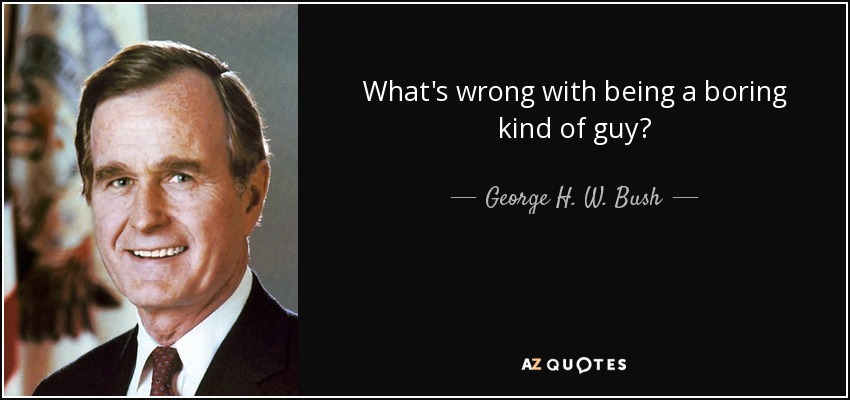 #8 Be Honest With Yourself If You Are Inexperienced

I was "doing pickup" for over 18 months before I started Getting Laid on the regular.
I could have avoided those 18 months of stagnation if I just did 1 thing -
BE HONEST WITH MYSELF
Although I wasn't totally inexperienced, I wasn't honest with myself about being truly willing to put myself out there.
I felt like I didn't have "permission" to talk to the girls I was most attracted to.
At some point, going out and standing there only talking about "social dynamics" got old.
I had to admit to myself that I had significant social anxiety and I wasn't too cool to talk to most chicks.
If this sounds like you, just admit it.
It's liberating to not pretend otherwise.
Admit it and work from there.
If you are a virgin, this will help you out -

#9 Get in Good Shape but Don't Become a No-Life Bodybuilder in Denial
I respect bodybuilders.
But most bodybuilders are below average with women.
They suffer from body dysmophia and act like emotional girls.
I've been there.
I put in 1000's of hours in the gym in hopes of one day looking good enough to have every girl walk up to me and fuck me.
My 'gym obsession' was a convenient excuse avoid having a social life.
Don't let this happen to you.
If you are a gym obsessed non-competitive bodybuilder, you have legitimate potential.
If you timidly spoke to 1 girl for every 1 hour you spent in the gym you'd have a fairly consistent sex life.
I detail this here -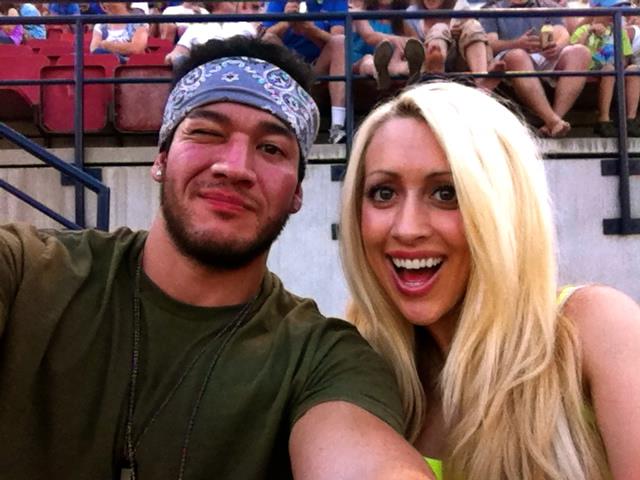 #10 THERE IS NOTHING WRONG WITH YOU
(You Just Don't Consistently Talk to Girls)
A great majority of guys who read Good Looking Loser are above-average looking but have somehow convinced themselves that there is "something wrong" with them.
They read the Internet and watch endless self-help YouTube videos to try and figure out "what's wrong".
NOTHING IS FUCKING WRONG WITH YOU.
("Your Mental Problem Are Everyone Else's Normal")
OTHER THAN -
YOU HAVEN'T MADE AN HONEST EFFORT TO TALK TO GIRLS ON A DAILY BASIS.

I know this because if you are above-average looking, at least 1 in 20 (more like 1 in 8) girls will be sexually available and willing wanting to hang out with you.
While that seems like low odds.
It's not.
You can easily talk to 20 girls a week if you actually apply yourself.
While most won't be sexually available, you'll end up seeing at least 1 of them again.
#11 Message Every Single Decent-Looking Girl Within 20 Miles
(Online Dating is the Critical Bridge for Inexperienced Guys)
I sound like an old man, but -
Back in my day (2004-2008), we didn't have no online dating.
There was no Tinder.
Plenty of Fish and OKCupid were primative and most girls hadn't heard of it.
Match.com and eHarmony were filled with older girls looking for husbands.
I had to wander around alone dirty Hollywood every night like a total fucking loser to have a sex life.
I had to sell steroids so I could support my lifestyle of doing absolutely nothing but partying and trying to Get Laid.
(joke, maybe)
Although I'm exaggerating (I had fun and was very successful with it once I got past approach anxiety), we didn't have online dating as you know it.
Online Dating is truly the 'low risk' bridge for inexperienced guys to slowly start having a sex life.
While the majority of girls online are mainly looking for a relationship because they are over the bars/clubs, the experience these girls offer inexperienced guys is critical.
Just going out on a date is a big thing if you are inexperienced.
An awkward "good night kiss" is amazing if you are inexperienced.
Online dating let's you go at your own pace and build much-needed experience with "nice girls" who are going to take things slowly.
Here is our collection of articles on 'Online Dating' -
#12 Keep It Simple
(Look Good + Talk to Girls = Get Laid)
The entire point of this website is to convince you to get off your ass and put in a DAILY EFFORT to LOOK GOOD and TALK TO GIRLS.
If you can do both at the same time -
You will be ahead of 90% of guys.
Most guys either -
Don't look good (goal: Look above-average)
Don't talk to girls (goal: talk to 10-20/week)
Or both.
I detail what "Look Good" and "Talk to Girls" actually means here -
Speaking of "most guys"...
Even if you are very inexperienced, you aren't that far behind "most guys".
Most guys will only sleep with a handful of girls (or less) in their entire life.
Far too many guys (especially here) compare themselves to Top .00001% guys and make themselves feel inadquate.
I detail these unrealistic expections and comparisons in -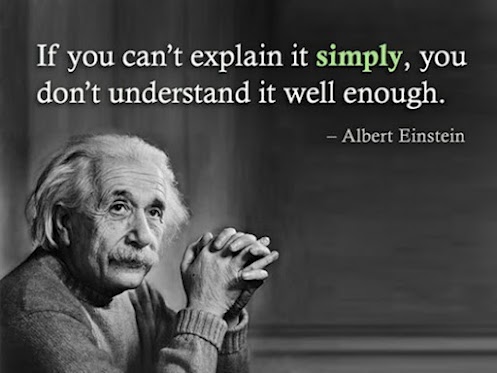 #13 If You Are Living Life Correctly - You Will Do A Lot of Shit
(Prioritize Getting Laid For a Couple Years - Then Stop)
I'm turning 36 in September.
I currently own 4 businesses.
More recently -
I've sold 1 business (Red Supplements to Victor Pride).
I bought a "media company" in Boston, but the primary shareholder took the money and blew it on a European vacation. I sued him and got all the money back.
(Lesson learned - Don't enter a business relationship if you don't have a history with the person)
I got a scholarship and went to Law School in San Diego for a couple weeks.
I was briefly a personal trainer in Beverly Hills.
I played in-line hockey at the national level.
I have a very successful blog.
I've done a bunch of stuff over the years.
It's been nearly a decade since I was dedicating my time to sleeping with as many pretty girls as I could find.
Still, to this day, I get comments on my posts and videos, that say something like -
"This guy is pathetic, he'll end up 50 years old and miserable. There is more to life than girls! You will never be able to get married!"

"You are an awful piece of shit. You dedicate your entire life to chasing women and that is why your a poor and empty inside. Kill yourself."
What normal guys don't understand is that -
YOU WILL GO THROUGH MANY STAGES IN YOUR LIFE.
SUCCESSFUL PEOPLE WHO LIVE INTERESTING AND FULFILLING LIVES - DO MORE THAN 1 THING IN THEIR LIVES.
Nobody with a working brain thinks our goal is become 50 years old, broke and wandering around some dirty city trying to touch girls.
There is a time and a place to prioritize women.
Your 20's is that time and place.
(your 20's is actually for several things - not just Getting Laid)
Give yourself 2 or 3 years and really go after it.
The first year is largely about beating the normal 'social fears' and getting comfortable. Get in shape too.
The next couple years are about reaping the benefits.
You'll probably leave the game after you meet a super loyal, super supportive girl who you vibe with.
Don't feel guilty about fully dedicating yourself to getting action, it will be a highly temporary, highly rewarding few years.
It will be over before you know it.
But don't half-ass it like I did for the first year.
THAT IS A WASTE.
I continue this discussion in -
"But I Want to Get Rich in My 20's Instead"

Forget about trying to make a ton of money in your 20's.
Especially early 20's.
Even if you make a ton of money in your 20's (you won't - 99.99% don't have enough real world experience to do anything big), you'll be drowning in work, stress and you still won't be able to sleep with the girls you want.
Build your financial life as a confident man in your 30's.
Worked for me.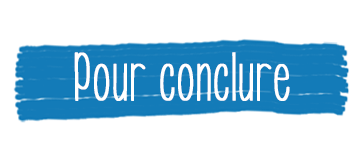 Pour Conclure
The average Good Looking Loser reader is already above-average looking (or committed to get there) but sadly scared to really put himself out there.
Hence the "Good Looking Loser".
If this is you -
Use online dating to build your confidence up.
Then -
Look Good + Talk Girls.
You can very slowly start getting more aggressive as you shed your anxiety.
It's all doable if you really try.
And You know it.
Don't let your 20's go by without trying.