How To Deal With A Lousy High School Experience
In the past month or so, we've had a lot of high school kids show up at Good Looking Loser.
(I'll assume you are 18 years old, okay?)
That is both scary and exciting to me.
It's scary because there is A LOT on Good Looking Loser that is NOT for you.
It's too early.
Just trust me on this.
Aggressively picking up girls, anabolic steroids, male enhancement and even our selection of legal performance enhancing dietary supplements is NOT on the table for you yet.
Your high school years need to be dedicated to building a SOLID FOUNDATION of work ethic, basic social awareness/skills, physical stature and simply finishing puberty.
It is from THIS FOUNDATION that you can achieve massive success in the areas that we cover.
If you try to prematurely adopt a lot of our concepts before you have a strong foundation you may just end up as a 20-something skinny-fat, hypo-masculine, know-it-all pick up artist that can't hold a normal conversation and is rightfully ashamed of his unused 2.75 inch penis hidden beneath 3 inches of coarse pubic hair.
THE FOUNDATION is super important.
At the same time, your teenage years are a perfect time to swallow the Red Pill and start learning about how the world actually works.
You'll avoid becoming that 20-something skinny-fat, undersexed, underpaid, know-it-all that works a job he absolutely hates to pay back a university that taught him absolutely nothing useful.
You know, the average guy.
Swallowing the Red Pill early can prevent major future fuckups.
I don't suggest you avoid it.
Swallow it.
Fucking chew it.
But you need to have perspective on who swallows the Red Pill and lives an amazing life and who swallows the Red Pill and can no longer function and hates the universe.
Lets discuss what you need to know and what you don't.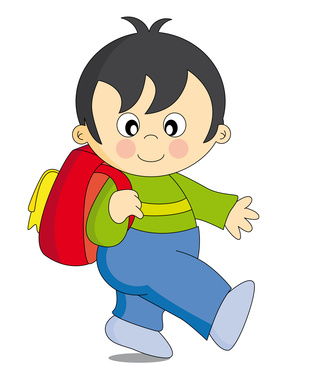 What To Do If You Aren't Popular in High School
(or even if you are popular)
I was only semi-popular in high school, at best.
The majority of my high school experience was pretty average and I definitely wasn't a member of the "In Crowd".
I know what it's like to be an outsider.
You can read about my high school experience here -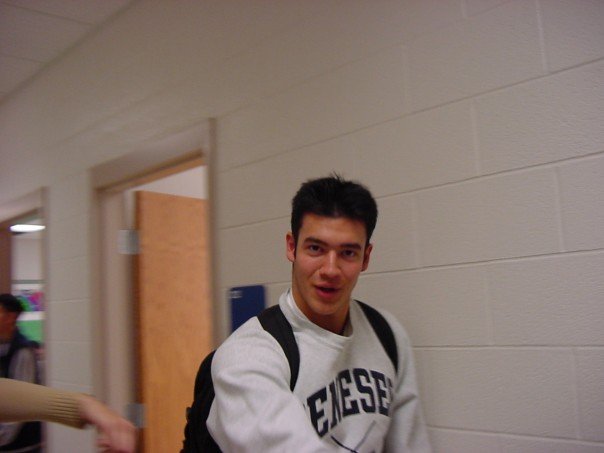 Don't Take it Personally (Try Not to Get Down Yourself)
If you aren't popular among your high school peers, it's not really your fault.
High school is made up of several exclusive, closed cliques of kids that have usually known one another for over a decade. Members are usually the same race and religion. Their families also usually know each other too. If you have beef with any individual in the group, right or wrong, all of his friends will hate you because they are required.
If you are an outsider, you will have very little access to the guys and certainly no access to the girls in/around these cliques.
Outside of several years of athletics or a similar "high value" avenue there is usually absolutely no entrance to the most popular cliques.
I wish someone had told me this while I was in high school.
It wouldn't have taken a toll on my self-esteem nor would have wasted years on trying to be a follower or trying to figure out why I wasn't cool enough.
I didn't have a fair shot.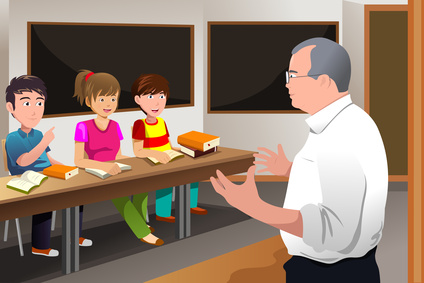 Forget About Picking Up Girls and Develop Your Social Skills
You need to forget about "picking up" girls for right now. Especially with this "Screening" thing.
Picking up girls IS NOT FOR HIGH SCHOOL.
This "cold approach" stuff is meant for environments where there are NO SOCIAL CONSEQUENCES if something goes poorly.
High school is one big social consequence since everybody knows everybody and gossip is everyone's favorite subject.
Even if you are somehow "good" at approaching girls in your high school at age 18 and give them a good experience - you will be regarded as a total creep by guys and the rumor mill.
This is not how the real world works, just high school and small colleges.
The only situations where "approaching" might be appropriate for 18 year old is on Spring Break, Beach/Senior Week or on girls from OTHER SCHOOLS.
Instead, your focus needs to be on developing basic social (small talk) skills and what I call "Swag Factor".
Regardless of what some "authorities" say - basic social skills are much more important than "game" to meet woman.
Ideally, 90% of your interaction with any random girl should be basic social skills/small talk and 10% or less should be "game" or flirty techniques.
You should be able to come up with, have the courage to ask and respond to these questions -
(for example)
What is your name?
Where are you from?
Where do you want to go to college?
What did you think of the [subject] test?
Did you finish the [subject] homework?
Did you study for the [subject] test?
Did you watch [television show/sporting event]?
A little more forward -
(for example)
What are you doing this weekend?
How was your weekend?
We're having some people over, do you and your friends want to swing by?
Do you want to come over and watch a movie?
Do you drink or smoke [weed]?
These are examples of basic social skills.
Girls call it "personality".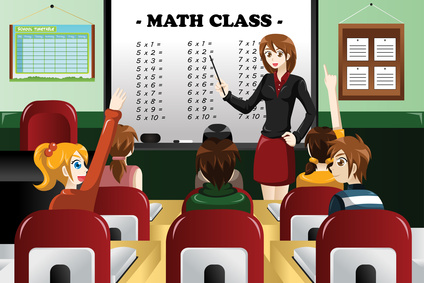 Work Relentlessly on Your Appearance
The only reason I became semi-popular toward the end of high school was because I became really good looking toward the end of my Junior year.
I quit ice hockey (full-time sport) during my Junior year and became ABSOLUTELY OBSESSED with working out.
My Dad bought me a Smith machine and some dumbbells and I would work out 5-6 times a week for 2 hours at a time (completely overtraining). But I loved it. The baby fat fell off my body, my arms got veins and most importantly - my face came through.
Guys respected me, girls were interested in me.
This gave me some confidence and I ended high school on a relative high note.
I was still super insecure but it was a step in the right direction.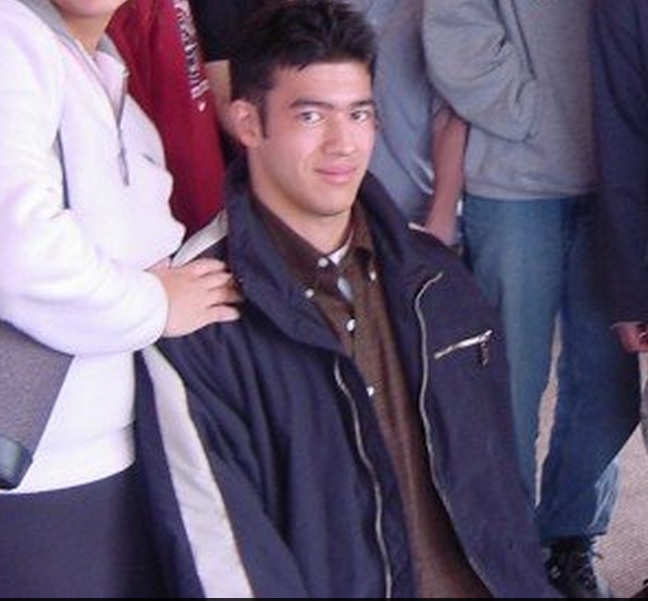 Try to Earn a Scholarship to a Large Public University
Here is my full opinion for those who are considering college.
In short, it depends on the alternatives, but the ideal situation is to earn a scholarship to a LARGE, ALREADY-AFFORDABLE, USUALLY IN-STATE, PUBLIC SCHOOL where you can get a good education, hook up with hot girls, be part of fun culture/tradition, meet cool people, watch Division I sports and not put yourself $100,000 in debt.
If your family is wealthy, you can consider a small private school. It's still probably waste of money unless it's an Ivy League school - in which case, your life and future social skills are all but guaranteed to be pretty miserable.
Get the best grades you can get in high school.
Take some Advanced Placement (AP) classes but take some other bullshit classes to pad your GPA.
Research your teachers if you are able to pick them.
Kiss up to your English teacher, he or she can usually write the best recommendation.
(you need at least 2 academic recommendations)
Cheat smartly when given the opportunity.
Volunteer your time to further fluff your resume.
(write your college application essays about how volunteering changed your life)
Claim minority status, if applicable.
Start preparing for your SAT (or ACT) during the 2nd half of your SOPHOMORE YEAR.
This test is as important as your GPA.
Do not wait until Senior year to prepare for standardized tests.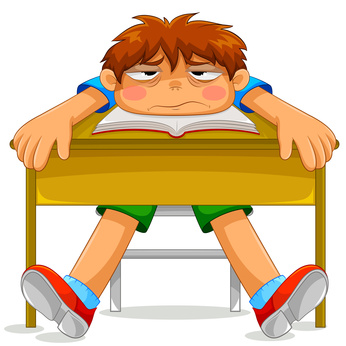 Get a Girlfriend and Have Sex, By Any Means Necessary
This will be more difficult if you aren't popular but by no means impossible.
Lower your standards, this isn't forever and you only doing this as a learning experience.
You don't need to fuck 50+ girls to get a lot of experience and kill most of your sexual anxiety.
You can literally do it with ONE GIRL.
Have intercourse, get blowjobs, eat her pussy, lick her asshole in the 69-position, do all sorts of kinky shit.
Do it sober, do it fucked up.
Experience erectile dysfunction, good sex and bad sex.
GET AS MUCH SEXUAL EXPERIENCE AS YOU POSSIBLY CAN.
If you end up liking the girl, be willing to get your heart broken.
Better pussy is ahead.
You don't want to go to college being totally inexperienced.
That can absolutely kill you because college girls can go for older, more experienced guys over a timid Freshman that isn't sure how/if his dick works.
If you can gain your experience in a fuckbuddy/uncommitted situation - great.
Most guys won't have this luxury.
Don't turn down critical newbie sexual experience because you are trying to be a "player" because of some shit you read on the Intenet.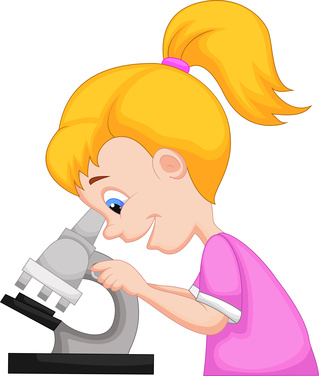 Learn About Nutrition
One area of Good Looking Loser that you should invest some time is our health, fitness and basic nutrition sections. Specifically, Nutrition 101 at Lifestyle By Good Looking Loser.
You'll need this to get something out of your workouts and look your best.
Most guys your age will first have to get away from eating garbage such as burgers, pizza, French fries and other crap.
Apply this advice.
Ask questions in the forum if you need to.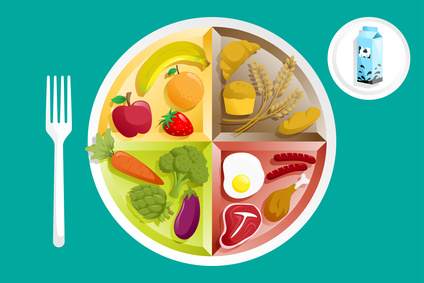 * Play Sports
(Not Applicable to Some)
If you already play sports for one or more of your school's teams - continue to do so.
Don't quit.
Athletics are exactly what you are supposed to be doing and it helps your physical, emotional and social development.
My decision to quit hockey wasn't an easy one. It probably hurt me social life but I used the free time to get ridiculously ripped.
The majority of guys reading this aren't athletes however.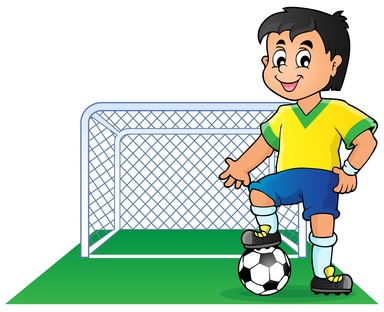 Better Days Are Ahead If You Take My Advice
I'm not a fan of living in the future any more than living in the past but I want you to understand -
YOUR BEST DAYS ARE YET TO COME.
If you take our advice.
If you waste away playing video games and drinking Kickstart by Mountain Dew for breakfast - you are on your way.
On your way to becoming even more invisible in college as you were in high school.
Look -
The only time I talk glowing about myself is when I have a point to hammer home.
I don't even like doing it for that purpose.
I am living proof that the high school years are not representative of your ultimate social and sex life.
It can be but it doesn't have to be.
I'm willing to bet 3 of my fingers, 1 thumb and a sushi dinner that I've gotten more action in the past 6 years than the 15 most popular guys in my high school class - combined. (some them married beached whales)
If I'm wrong, I'll buy you dinner and you can cut off my fingers but you'll see that I was damn close.
(I honestly would be fucking shocked if I was wrong)
Even though I didn't know it at the time, perhaps the most critical part of my entire life was what I did when I stopped playing hockey.
My obsession with my body, which only proved to be an issue 5 years later when I got into big doses of steroids, was my ticket to significant attention and self-esteem. My only problem was that I became too reliant on my appearance and had very little Killer Instinct.
For a terribly insecure kid that barely had any girls as friends to a year later having hot girls trying to take pictures with me when I was shirtless - it was incredible.
In fact, the feeling (validation) was probably more incredible than anything that's happened in the past 6 years.
I want you to experience that feeling.
The feeling that -
Everyone in your high school was wrong.
You were right.
The hot girls love you.
You're the man.
At some point you'll have to get away from the validation whore life but the best way to do that is to GET A LOT OF VALIDATION and find that it no longer satisfies you. Then you'll move onto better things.
Keep Ya Head Right
In the meantime, there's not a ton you can do to significantly change your social standing in high school.
The game is pretty well locked.
Getting involved in team sports can help but it's certainly not a golden ticket unless you are a legit athlete.
Transferring schools (if you don't know anyone at the new school) isn't usually productive because the same social constraints are in play in every high school.
Your focus should be on YOU.
Improve yourself on the things I listed and keep the big picture in mind.
Your success or non-success in high school isn't a predictor of the future.
A lot of guys that are popular in high school actually see a tremendous decline in their social/sex life when the college years hit.
Since they grew up popular, kept the same friends and circles for a decade, had girls already interested in them (on a status basis) they never really developed social skills to meet new people or girls outside their circles. In college and new surroundings, some have a tough time meeting new people and often transfer back home to be with their friends.
I know at least 25 guys that did just that.
Most of them are married or trying to get married to girls we went to high school with.
But some guys that were popular in high school end up doing really well with women because they have a ridiculous "Sense of Entitlement" and did develop basic social skills. Some of these guys (usually the better looking guys) end up being the hardcore dirtbag players that can legitimately compete against Scotty and I.
Some these guys are scary good with women and often share these traits.
Don't worry about what you can't control.
And Don't worry about the stuff you can control.
Just fix it.
If you are ~18 years old and reading Good Looking Loser - there is no reason you can't exceed anything and everything I've ever accomplished.
It's up to you.
I'm rooting for you.