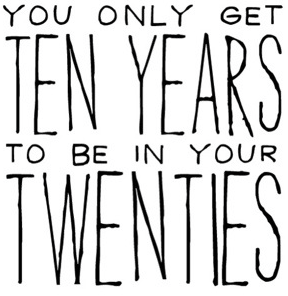 23 28 Things I Really Wish I Did or Didn't Do in My 20's (and What Might Have Been...)
updated November 1: social media shares/url was reset, no comments were lost - I will reply to comments when I get a chance. Thanks for reading!
The past couple months have been busy (I have some surprises for you soon, I'm the owner of 2 other new businesses), it's been a while since I published a discussion on Good Looking Loser, so I'm going to try and make this one count.
In December of 2013, I published a popular series called "30 Things I Wish I Knew in My Early 20's" on Lifestyle by Good Looking Loser. The series details a list of unique insights that I learned in my 20's - most of which I learned on my own and many of which would have greatly accelerated my transition from an isolated insecure bodybuilder without a sex life to a confident douchebag with more options than I ever thought possible.
This discussion, "20 Things I Wish I Did or Didn't Do In My 20's", is going to focus on actions that I wish I took (or didn't take) rather than insights I wish I knew.