2015 - Special or More of the Same?
2008 was my breakout year.
It was a special year.
I went from Getting Laid 2 times in the prior ~2.5 years to sleeping with 12 girls (total).
More importantly to me, in November 2008, I also met my goal - weekly/10 day sex with 3 very attractive fuckbuddies in the same city.
Although 2009-2011 were better, and I got significantly more action, 2008 was definitely the beginning - a special time in hindsight.
I slowly began have the life I wanted in 2008.
And I knew it.
2008 was the turning point for my entire life and the only reason Good Looking Loser exists today.
A lot can happen in a year.
2015 - Year of the Loser?
Perhaps it's cliche.
Perhaps "New Year's Resolutions" are only for dreamers that were too lazy and undisciplined during the preceding year.
It doesn't really matter.
If the excitement of the upcoming year (or the embarrassment of yet another unproductive 365 days) gives you momentum - RUN WITH IT and DON'T STOP RUNNING.
The fact of the matter is - for a lot of you guys, 2015 will be YOUR YEAR.
But it's up to YOU to make that decision.
Not just on New Year's Eve when you are drunk/high, but on February 10th, June 17th or October 29th when the momentum fizzles and the usual coasting sets in.
It's very much a decision and it's up to YOU.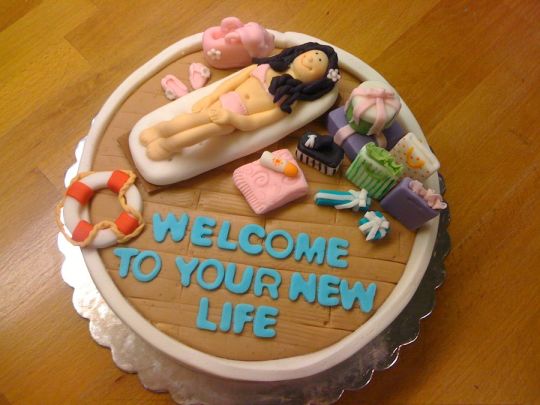 Meet Brian (bendenherover)
I want to tell you about a guy that made 2014 his bitch.
If you are just starting out, this should give you some encouragement.
For the first time in his existence, he has girls to fuck, friends to chill with and confidence that is sky high.
His name is Brian (but not Scotty) and you may know him from our forum as 'bendenherover'.
From the city he moved to (warm Tampa, FL. via freezing Connecticut), to the social/sex life he's building, to the body that he's earning, to the amount how likes himself - life couldn't be going more different for Brian than it was just 365 days ago.
Here's Brian in his own words -
Brian's 2014 Testimonial

Hello fellow GLLer's,

My name is Brian (bendenherover), and I am happy to say that I am finally content with my life.

After about 6 months of lurking around GLL, I joined the forum in December 2013.

I swore that 2014 was going to be my year, and this time I meant it.

My entire life up to that point was made up of constant underachievement. I had few friends, no skills with girls, social anxiety, and suffered multiple bouts of depression. In addition, I was 120 lbs. at 5'10.

Honestly, I was very close to giving up. I couldn't stand living such a disappointing life anymore.

But one day I miraculously found Good Looking Loser. Chris opened me up to a whole new world, a whole new way of thinking. Good Looking Loser saved my life.

I started my self-improvement journey in January 2014 and I never looked back. I did the Approach Anxiety Program, I went to the gym, I got new clothes, and I made some online dating profiles. I also met up with Scotty and started burning Kratom.

I went from not being able to approach a girl, to fucking them that same night.

I went from a gross 120 lbs. to a muscular 150 lbs.

I went from full-blown anxiety and depression into confidence and happiness.

I changed from a boy to a man.

I wanted to share my story to let you know that anything is possible. If you put in the time and effort, you can really change your life.

Ultimately I'm so happy that I joined GLL, it was the best decision I've ever made. I've learned a lot and met many great guys that motivate each other to become the best we can be.

Thank you so much Chris for everything.

Thank you everyone in the forum who's helped me along my way.

I love you all.

Your friend,

Brian (not Scotty)
Although not in full detail, Brian documented much his inspirational year in our forum.
Here are some of the highlights -
We discussed his breakout year and more in this Podcast -
0:00 Welcome 'bendenherover' aka Brian (not Scotty)
2:00 What was he like just one year ago?
3:25 Bendenherover weighed just 120 lbs a year ago (5-10 height)
5:25 How did he get started on fixing his shit? (Approach Anxiety Program/Online Dating & Gym)
7:20 Kratom was huge for anxiety and well-being for him.
10:00 If you accomplish NOTHING ELSE in the next year but you build your ideal body/stop being scared of girls - it is a successful year.
11:35 Why people do the work and give Chris the credit. (Thanks guys!)
12:20 When did he start getting laid?
14:45 One significant thing he learned - Good Looking Loser's Killer Instinct Move.
16:00 Major goal/accomplish - being able to move to a new city and make friends/Get Laid right away.
20:45 His experience with 'New Guy Game' and how to make friends right away.
23:55 Bendenherover's thoughts and experience with Scotty and getting permission to claim pussy.
28:40 Bendenherover talks college and plans to join a fraternity as a Junior.
Brian is still a work in progress but a good example of how much difference a year can make if you are a beginner and really dedicate yourself to the stuff we discuss here. A year ago, he literally had no social life, was severely underweight and had crippling anxiety.
Check out Brian's stories and what he's learned in first year on his website -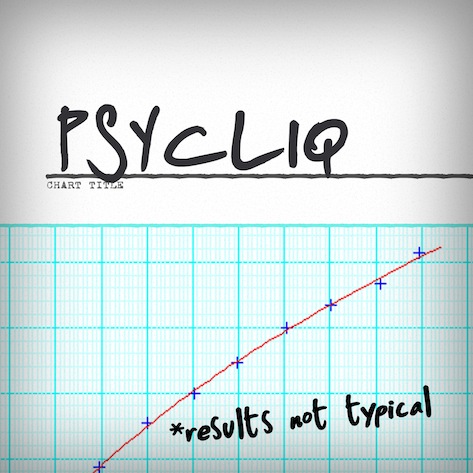 Pour Conclure
I'm not usually the source of 'tough love' but I know what some guys are thinking.
Defeatists, skeptics and others procrastinators that feel more comfortable in a life of mediocrity (or below) may charge that Brian's (bendenherover) results "aren't typical" for beginners.
That is not true at all.
The reality is - if you apply the concepts that we teach, you will [at the very least] have a sex life if you are willing to try for AS LONG AS IT TAKES.
You can get experience quickly.
And It is more likely that you will have a sex life than not have a sex life in a year or less.
If you are severely over/underweight or have undiagnosed medical disorders - it will take you longer.
And I don't care how ugly you think you are.
A guy uglier than you are is having sex RIGHT NOW while you are looking at my creepy website.
A guy with less money than you have (he is in major debt) is getting laid right now.
A guy who is significantly less cool than you are is getting laid right now.
You know it's true.
Perhaps Brian's year to go from undersexed, depressed and anxious to getting laid, happy and socially-free was fast. It is.
But there is no deadline and frankly - Brian would have succeeded if it took him 16 months or 2 years.
Why?
Because - Last year, at this exact time, he made the decision that he would.
You already know what you want to accomplish next year.
You already know what you life needs.
Make the decision to get it.
As I ask anyone who has ambition but no specific goals -
If you could accomplish ONE THING and ONE THING ONLY in the next 12 months, what would it be?
Tell us what it is below.