Good Looking Loser > Average Sexless Loser
by: Good Looking Loser (w/ Sam)

This is another from Sam's lists published toward the end of last year.
He suggested the list, I expanded on it.
He gives a lot of good advice (FROM EXPERIENCE) on the forum but not everyone that looks at Good Looking Loser sees the forum.
Unlike most lists that are just 'suggestions', if ANY of the following circumstances or habits are part of your life- I highly encourage you to try to BREAK THEM IMMEDIATELY.
Otherwise you'll be living life at half speed- being half as productive, giving half the effort, taking TWICE AS LONG to accomplish things. It all adds up and pretty soon you find that other guys are twice as cool, having twice the amount sex and have accomplished twice the amount you have.
Guys in your early 20's, please listen-
If you don't fix your shit now, it's TWICE as hard to do it as an adult.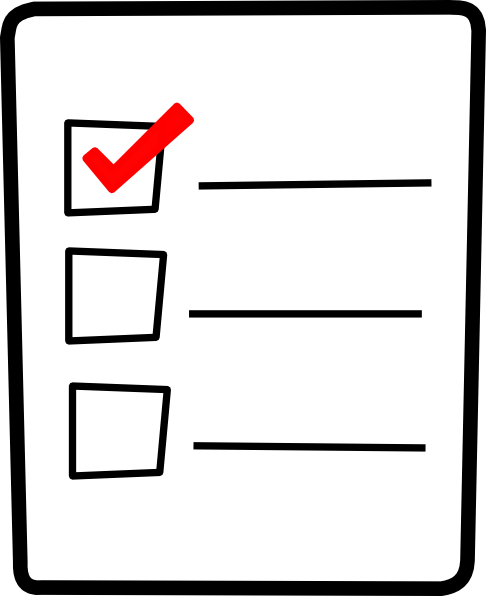 Being elite is a lifestyle, as is being average.
You might as well start now.
In high school, I had average popularity.
To compensate, I obsessed with improving myself because I was insecure. Even though the motivation was "wrong" (according to self-improvement gurus), the results have had a profound impact on my life. When I finally built up the social freedom to approach a lot of girls, I got results very quickly.
When I take a look at what most other people that I went to high school with are doing- most of them have a double-chin, a belly and look like they haven't had sex or fun in years. They hang out with other guys in a similar situation and cheer for their favorite athletes that get laid 100x more than they do. The lucky ones have a boring job that underpays them, a mortgage and are married to overweight warpig that stays at home and feeds on processed carbohydrates.
If you are in your late 20's (I'm 30) you probably are coming to see what I'm talking about.
I'm a pretty positive person and don't usually think that using fear is a great way to motivate people- but I want to bring that to your attention.
People just don't somehow end up that way either.
Their current situation is a result of choices they made/didn't make EVERY DAY of their life.
It's also a product of not being able to Get Laid in their 20's and entering a marriage because they (and usually their partner) silently acknowledge they didn't have other options.
If you don't fix your life in your 20's, it's probably not going to happen.
All this "free time" spent on the Internet will likely be replaced a job for a corporation or for the government when you transition to your mid-30's.
THE TIME IS NOW.
1) Not Improving Your Looks (Sex Appeal)




(Not hitting the gym, having fucked up style, and much more..)
We aren't going to get into if looks matter. They do.
Looks are the reason good looking guys who don't talk to a lot of girls can get laid sometimes while below-average looking guys can't.
While not everyone can be "good looking," nearly everyone and LOOK GOOD.
Girls (and guys) have something I call a "looks threshold," so long as you meet it - you won't be getting rejected by available girls for your looks. Although this threshold varies, the majority of girls will fuck guys that are "above-average" looking. Chances are, the girl you are hitting on has fucked a guy uglier than you. It's mainly the girls in their teens that are obsessed with pretty looks, after that RAW MASCULINITY and coolness are a bigger deal.
How do I know?
Because I'm a pretty little princess. And I have sex with other pretty little princesses.
2) Watching Pornography


(Jerking off to other people having sex while not leaving your house)



Just so we "get off" to a good start here, I'll offer you a quick definition of 'Watching Pornography'-
"It's when you stimulate your genitals (mainly penis) while watching other people enjoying sex and ejaculate all over yourself often pretending you are one of them."
I never had an issue with this but I've found that a lot of guys that have problems meeting women do.
SSK08 did but he broke that habit and he has a habit of fucking random women that meets.
Another group of guys that have trouble with compulsive masturbation is guys that use steroids and have a lot of time on their hands because they don't have social circles.
When you jack up your testosterone levels, especially with DHT-heavy orals like Dianabol or Anadrol, you'll feel like a dog in the heat. All it takes is a round booty at the gym and you'll feel the need to go jerk off in the bathroom if you aren't totally focused on your workout.
I became a victim of this on the one and only time I used Dbol. But I've also juiced when I had 5 fuck buddies that were almost always a phone call away. The second situation is better.
A lot of guys, including SSK08, have success with breaking their pornography addiction with help from this community-
3) Procrastination


(Not doing shit and making excuses when you know you should do shit)



This one is obvious.
The interesting thing is- the effects of procrastination don't usually show and aren't always obvious.
In fact, you might have you trace daily behaviors back several months or years to pinpoint the actual period of laziness.
I can even argue that in our late teens and early 20s that most of us were very much REWARDED for our procrastination from the "educational" system.
Putting off studying until 48 hours before a test and still getting an "A" on it.
Putting off school project until the night before it's due and been told that you have done an excellent job.
Real life isn't that way.
You WILL pay for your procrastination and ways FAR WORSE than getting a lousy grade on a test or losing points on your essay.
I've I had to guess, I would say that the majority of guys in their 30's that are living the "American Dream" (mind numbing job, blimp for a wife, mortgage, kids that make him too tired to have sex, minivan) were procrastinators in their 20's.
Call it hunch.
4) World of Warcraft




(Obsessively playing video games)
Like procrastination, the effects of sitting in a chair for HUNDREDS AND HUNDREDS of hours a month and zoning out the real world don't manifest themselves immediately.
If repeated for years, it has a profound effect on social skills.
I have never once played World of Warcraft, but I know it's often tremendously popular among people that also use the Internet to look for dating advice. Although our community isn't a great example of this, there's a lot of obsessive "gamers" out that use their computer screen for 100% of their entertainment, "social" interaction and sex life.
Thinking about this issue always reminds me of this kid "Stefan" that I talk about once in a while.
We were out this one night at a bar in Hollywood and we ran into a pretty but oddball girl that said she played Warcraft online. I immediately told her to cut the bullshit.
It turns out (apparently) that she actually did.
(in my face)
Stefan quickly jumped on announcement this to tell her that he played Warcraft too, for hours and hours - and he knows what it's like to not leave the house for 96 hours and live on 2-day old Chinese delivery.
Long story short, I ended up making out with the girl (that was big for me in 2008) and Stefan was super confused and angry at me. He didn't know why she wasn't interested in him, after all- HE PLAYED WARCRAFT TOO! In fact- he got to level 121.
Since the girl talked to me first, Stefan eventually dropped his post-facto claim to the "Warcraft Girl" and went to his room to battle imaginary creatures on Level 121 with the magic super sword that he discovered on Level 113. (is that Warcraft terminology?)
Not that my blog makes you want to sign up for a pick up workshop, but some of the 'authorities' will talk about Warcraft with their students they scam in order to "relate" to them-
PUA Scam (scroll the bottom, or ctrl/command + f + warcraft)
I've ripped on "gamers" a lot here, so it's only fair to mention that for small periods of my life- I was obsessed with Sid Meier's Civilization and Madden/NCAA Football. On NCAA 2005, I was ranked 28th in the world.
My social and sex life wasn't ranked that high though.
A related post is here-
5) Wasting Too Much Time on Internet Forums
(Including GoodLookingLoser.com)
Most Internet forums are like playing video game- a form of scripted daydreaming and even produce a false sense of productivity.
There's different characters with different personalities, most of whom might be too scared to talk to the other person in public.
Most forums are strictly entertainment and the amount of action generated is minimal.
Similar to reading books, a lot of people confuse "reading" for learning.
Learning takes place via experience not reading.
Furthermore, I've argued that the majority of "pick up forums are completely useless" since you don't know if the guy that is giving you advice has ever been with a woman or what he looks like.
To this day, it astonishes me that-
there is a HUGE amount of blind trust that people put into "authorities" that ALWAYS claim they have a sex life that is off the hook- while offering next to no proof, often not so much as even A FACE to back up their claim.
You are better off limiting the amount of information you consume and time that you take to do so- even if it means never visiting this blog again.
6) Not Taking Consistent Daily Action
(Daydreaming Instead of Living)
This is a form of procrastination but it's also evidence that you probably aren't super serious about whatever you claim your goals to be.
That's okay, so long as this isn't happening to you all the time and you realize it when it does.
You'll probably have to try a bunch of things in your life before you decide what you want to pour your heart and soul into for what hopefully becomes a career. That's fine, your 20s is about experimenting and getting EXPERIENCE.
You can make ANYTHING a career, as long as you have legit experience and there is a DEMAND to learn what you can teach (or sell). Trust me on that, my career is telling people how to get women into bed and inflating their dick (among other things)- it way more REWARDING and pays better than if I finished Law School or still trained some celebrities in Beverly Hills.
When you are super serious about your goals- you will automatically make your #1 Goal also your #1 Priority.
While that seems obvious, the majority of guys have their "#1 Goal" as their 4th or 5th priority.
Reading about their goal, day dreaming, friends, Facebook and TV take priority.
Imagine if Kobe Bryant or Lebron James spent more time reading about playing basketball, day dreaming about dunking, getting high with they crew, commenting/liking Facebook photos of their friends and watching Sportscenter.
They wouldn't be shit.
They wouldn't even be in the NBA, not even Lebron.
7) Stop Holding Onto Stale Relationships for Security


(Stale Relationships R.I.P.)



Chances are, if you list your top 5 or 10 friends, the majority of those relationships peaked a long time ago.
You might be finding harder and harder to relate. Conversations are generally about the past. This isn't a reason to ditch your friends, but it is an indication that you may have outgrown the relationship and it's time to meet some other people and try a different scene.
A lot of people hold on to relationships and are unconditionally loyal to people that they have nothing in common with but the past.
I had to get away from a lot of friends to simply make time for myself and my goals.
Some said, "okay man, do your thing, you'll do great, hit me up when you can."
Others took it as personal slap in the face when I wouldn't show up to drink to their place on Thursday night or missed wishing them a happy birthday on Facebook.
When a relationship got 'stale' I usually noticed that I HAD CHANGED, the other person was the same and didn't understand why I wasn't down to chill. Most people stay the same for a lifetime, if you are reading this post - you probably aren't one of those people.
If you simply "Do What You Want," your relationships will sort themselves out.
The friends that care will be there for you no matter what, most of them aren't changing much anyway.
This suggestion has to do with 'Stale Relationships' with people you like but have simply lost touch with.
This suggestion wasn't NOT about what Sam calls "NEGATIVE FRIENDS," people that put you down, talk behind your back, don't actually want you to have too much success or are always in a passive-aggressive silent competition with you.
Those "friendships" need to be terminated within the next 24 hours. They have been poisonous to your past and will be to the your present and future.
Delete their cell phone number. It's taking up too much space.
8) Working Too Much


(Not having time to FUCK women, approach them and set up dates)



Ideally, I'd have EVERYONE take an entire year off and do nothing but hit the gym and hit on girls.
(that's what college is supposed to be for...)
That's basically what I did for close to about 18 months actually.
SSK08 did the same, he slaughtered both social and approach anxiety in about 3 months.
Taking a year off isn't always practical, so I suggest getting a part-time job just to pay rent and expenses.
This sounds 'crazy' to some people but the majority of people "our age' that come to Hollywood to do bigger and better things - do just this. They take jobs as personal trainers, servers at restaurants and bartenders. It pays the bills, gives them a bit of a social circle and most importantly- TIME to work on their main goal. Even though I don't relate to a lot of these "actor" types, I have respect for most of them- they are chasing their dreams and WIN OR LOSE, they will be stronger men for it.
From what I've seen around the "we want to fuck girls" community is- very few people that work more than 50 hours a week ever put together much a sex life or even beat approach anxiety. There's simply not enough hours (or energy) in your day, even if you have a good work ethic. That doesn't mean you can have a handful of bed buddies when you gain experience, this means- when you are the beginning stages- your DATING/SEX LIFE needs to be your #1 priority and NOT your job.
I grew more as a man in the 18+ months I took off and when I ever "worked". I've never had a real job though.
(After those 18 months, I got into personal training, part-time.)
9) Shitty Logistics


(Living in a small town or trying to meet/take home women far from your place)
In terms of strictly GETTING LAID- I can argue that logistics might even be more important than "looks," I won't quite go there however.
The guys that get laid the most have a place WAITING (and not a witty text waiting) for the girls they meet. That is their gameplan.
If you REALLY want to have a sex life, you have got to stop relying on your phone and women's daily emotions.
Girls are fickle, one day they are trying to meet up with you and the next day they are trying to get back together with their ex-boyfriend or they "hate guys". It usually has nothing to do with you. This concept I call "sexual availability" and it largely explains female behavior why get laid IS AND ALWAYS WILL BE a numbers game.
The guys I know that get laid the most are able to bring girls home THAT SAME NIGHT.
They are able to bring girls home that night - because it doesn't involve a 25 minute car ride or much thinking. They never "working on" girls with week long text threads or "exciting" dates. Granted, it took me a little while to figure this out.
The PUA community completely misses this reality. Surprise, surprise.
Aside from having multiple social circles of sexually active girls-
The ONLY reason I got laid so much during the day was because I was 5 to 10 minutes ON FOOT from my apartment that was on the FIRST FLOOR. (later 2010-early 2011)
The ONLY reason I got laid so much during at night was because I was 5 to 10 minutes ON FOOT from my apartment that was right up the hills (Sunset@Kings) from 3 hot bars and 1 busy club. (mid 2009- early 2011)
Over that 3 year period my count was - 29, 56 and 49, respectively.
(in 2008 it was 12 and prior to that 1982-2007 it was 9)
I haven't gone into "lay count" before because without giving it perspective, it suggests that I'm always hanging out at Barnes & Noble or a mall and bringing women home.
That is not the case and to suggest that would be dishonest.
Club circles where are a guy has significant status and logistics/after parties will ALWAYS be king.
(Not having a job, living around a beach where single girls are wandering around on weekdays with hours to kill/chill can be killer too)
What's even worse than living in a neighborhood where there's not much action is-
Living in a city, state or COUNTRY where there's not much action. These places trend to be socially conservative and the most people don't speak to make eye contact with others that have a different last name.
While you can develop your social freedom in that environment, it will happen slower and you will likely have a ceiling on your on sex life.
The obvious solution to this is MOVE. MOVE. MOVE. MOVE.
I discuss this further in "Where to Frugally Invest Your $ If You Want to Get Laid A Lot (Sam's List #1)"
Thank you for reading.
If you have any more suggestions, please list them below and always tell us WHY you are suggesting it with specifics from your own life.