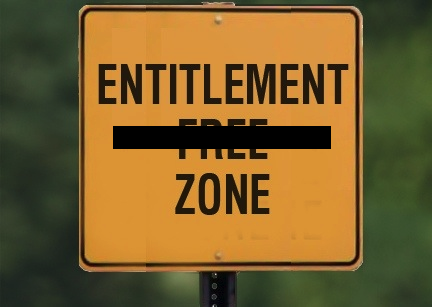 Sense of Entitlement
Through the years and especially after moving to Los Angeles, I have made a lot of friends (and acquaintances) that were pretty good with women.
At least above average compared to the average guy that only bangs a handful of girls in his whole life.
A lot of the guys are part of my various social circles, so I've gotten to know them.
For the most part, all of these guys have the following in common-
Above average looking, or made themselves above average looking. No double chins, beer bellies or "I don't care about my looks/body so you shouldn't hold it against me."Good style. Ranging from specific styles (Affliction douche bag, rockstar, business CEO) to just 'well dressed'.Social freedom. Weren't scared to talk to girls, some are able to be aggressive and touch women. (thereby screening)Cool / confident. This basically goes with, social freedom - but its more of a "vibe."
As you know- Looks, Style, Social Freedom is the recipe for lots of pussy and most of what we preach on GoodLookingLoser.com.