Libertad
Get Liberated
Beat Approach Anxiety, Get Social Freedom
What if I told you-
You can beat Approach Anxiety, forever-
... if you commit 4 months to this free program?
Truth is, it will probably take you less than half that time.
12-13 weeks is usually about right.
But even if it took 5+ months, it would still be worth it and you know it.
Official Approach Anxiety Program Introduction Video
"Get Liberated" (Libertad) is Good Looking Loser's official Approach Anxiety program. It is meant to improve your social freedom. It is an organized curriculum that literally follows a step-by-step, day-by-day approach to killing your approach anxiety.
If you make our approach anxiety program your #1a or #1b goal, you will beat approach anxiety.
Before deciding if this is for you- you would be wise to review "The Secret of the Universe: Why Success Happens, Why It Doesn't."
I define beating approach anxiety (success) as the following-
"You will be able to approach ~90% of the women you want, regardless of situation, with little to no significant elevation in fight or flight syndrome and blood pressure."
If you get to level 7 of the program (around week 12 or 13), you will have achieved this.
The guys that take the program seriously should be able to beat the majority of their approach anxiety in 90 days, sometimes faster. Since not everyone can dedicate 4-6 hours a day to the program, we have made the program 5 months long, ensuring that everyone can eventually get there.
Since this is largely a self-disciplined program, I want you to understand how and why our program works. If you understand the fundamentals, expectations and your responsibilities - you can be successful.
It is really important to understand and adhere to the EXACT STEP we present you.
The good news is, I've taken the guesswork out.
There's no more wandering around letting approach anxiety build up.
There's no more wondering what to do.
There's no more wondering what to say.
You simply follow the program IN ORDER and you will beat the vast majority of your approach anxiety. We've experimented on several Good Looking Guinea Pigs over the past 2.25 years to put together this program to ensure your success. There's also going to be plenty of audios that you can put on your iPod or listen to on the mobile website so I can guide you through the process/motivate/yell at you.
I wouldn't ask you to do something I can't do or I'm not willing to do. So, on some days, I'll be doing the drills too and you can listen.
In addition, we plan to have contests and give away pretty cool stuff to the guys that are really giving effort. As disciplined as this is- we are also going to have fun.
Review of Good Looking Loser's Approach Anxiety Program
Good Looking Loser Says-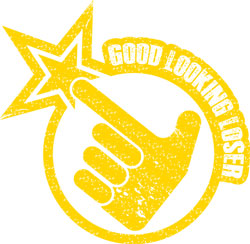 "If you are familiar with GoodLookingLoser.com, you will know that we handle approach anxiety differently than approach to Get Laid.
I'm not humble about the success of guys that Scotty and I have worked with. Our approach to killing approach anxiety is the best out there. We both had been students, had approach anxiety and beat it when it seemed impossible. It took me ~6 months to kill 99% of my approach anxiety, but if I had tried the methods that I teach and advocate now- it probably would have taken about 3 months. More importantly, our methods get RESULTS for guys.
Our process is not about "reframing" rejection or trying to convince yourself that "it's all in your head..." It relies on "Baby Steps" and small amounts of "exposure therapy," a clinically proven process to reduce the physical and psychological response (fight or flight) to a seemingly stressful situation."
Libertad: Major principles and your responsibilities-
(these are absolutely critical, know and abide by them)

Forget About Getting Laid (For Now)
Our program combats approach anxiety by focusing on approach anxiety. Other methods such as "just go talk to 1000 girls" or "just go practice" don't usually work for most guys because they do not specifically focus on approach anxiety and don't address the overwhelming feeling outcome dependance. I absolutely need you to forget about getting laid for a little while. In the process, you may get laid (more on that later) but your focus should be BEATING APPROACH ANXIETY and not- getting laid. Don't focus on getting laid until you can approach women, you'll know when it's time and I'll help you out. :)

* There comes a point in the program where I encourage you to do real approaches in addition to the drills. You'll find out when that is.
Start at the Beginning
Most guys entering the program will have Phase I Approach Anxiety and are at the perfect stage to begin. Other guys will be a bit more advanced and might be tempted to skip the beginning drills because they are too easy. DO NOT do this. The beginning part of the program is easy for a reason. We need you to start off with early success rather than early failure. If the first part of the program is easy- great. The program is designed to build success-upon-success rather than rejection-upon-rejection like normal "I need to get this girl" approaching would do.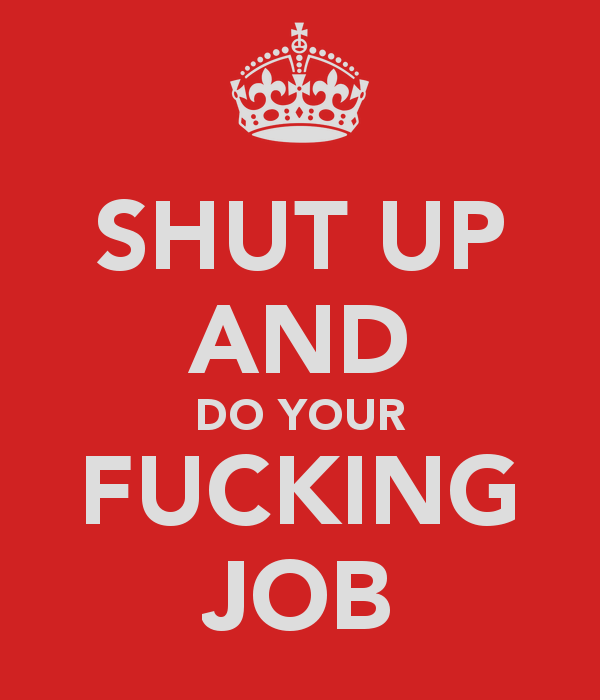 Do the Drill (Do Your Job)
Your ONLY RESPONSIBILITY is to DO THE DRILL and LEAVE. Not to try and get a phone number, not have sex and not even to get a decent reaction from the girl. You have 100% control on whether you are successful or not. You either DO THE DRILL and LEAVE or you don't. Some guys like to turn these drills into 'indirect approaches' and get discouraged if the interaction doesn't go well. I have designed these drills to prevent that. You have to follow my formula though. DO THE DRILLS and LEAVE. Get in and get out. No exceptions.
Very Little Outcome Dependance
These drills work so well because [unlike full-on approaching] there is little to no outcome dependence. Since your only responsibility is to DO THE DRILL and you aren't trying to Get Laid, you'll find that approaching is much easier. It might even be fun at times. The main reason why guys with approach anxiety "quit" is usually related to outcome dependance.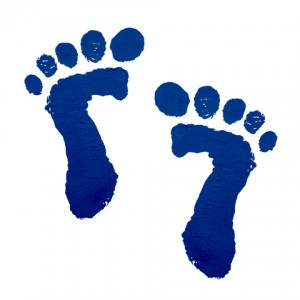 Baby Steps/Exposure Therapy
Through repetition, these drills will gradually decrease your anxiety by exposing you to low-moderate bouts of social tension. If you are doing the drills IN ORDER, they will produce a low-moderate fight or flight response but not enough to scare you off like "normal" approaches might do. We have spent months creating and ordering these drills in a very specific way. If done correctly, these drills should produce daily positive reinforcement rather than repetitive, discouraging negative experiences. Each drill builds upon the previous one. Do them IN ORDER.
Focus On Your Performance and Not the Reactions You Get
Before, during and after- your focus should be on the drill you are doing and not the reaction you get. Some of the mid-level drills are meant to get bad "you're a creeper" reactions. Like I said, you either DO THE DRILL or you don't. When writing up your daily journal (in the Approach Anxiety forum), write what drill you did, how it felt and whatever other thoughts you have about yourself. Forget about "what happened" or "what she said," it's meaningless. Focus on YOU.
Transition Into Full Approaches
The approach anxiety program is the bridge between not approaching and aggressively hitting on women. Ultimately, usually by level 7, you are more than ready and excited to start hitting on girls. By that time your approach anxiety, outcome dependency and nice guy default behaviors will all be significantly reduced. I suggest you get to AT LEAST level 7 before you start approaching. No one that we have ever worked with could not approach nearly every women if they reached or completed level 7. There's some elements in these drills (compliments, hand-holding, etc.) that directly translate into your skill set.

Supplement Your Approaches with Online Dating
Guys are required to have a Plenty of Fish and/or OkCupid account while following our program. You also need to post a link to your profile (or show us pictures of yourself). I'm sorry, we can't make exception to this rule. If you decline, you still are welcome to follow the program and post in the forum. But we just can't give you a ton of help. Without pictures (bare minimum) forum advice can be pretty close to completely worthless, here is why- "Why Most PUA Forums Are Completely Fucking Worthless."

You can build up as much social freedom as can be, but if your looks and style are below average- none of our advice will work and you still won't be getting laid. This is for your own good. You don't need an "aggressive" profile like I demonstrate in my "Basic Guide to Get Laid on Plently of Fish," just a profile that will land you a few dates. One of the MAJOR reasons that I beat approach anxiety is because I always had 5-10 girls from the Internet wanting to meet up with me each week. It did a lot for my fragile confidence and made me way less needy. I even got laid a few times.
I suggest that you follow- "Rooster's (Ross) Online Dating Guide for Newbies"
Accountability and Effort
I've designed this program as best I could, spending hundreds of hours putting things in specific places and talking to the brave (and determined) souls that have done the various drills over the past ~2 years. Some guys I even had the pleasure of working with in-person. When it comes down to it- success rests with you. Success in beating approach anxiety (with my program, or any other) is ultimately a decision.
The decision is often made on Day 1.
Are you going to see it through, no matter what?
If you aren't sure, then beating approach anxiety is not your #1 goal. That's okay, come back another time. We're not going anywhere.
Unlike "work" or "school" where you complete an assignment and go home for the day, this is real life. There are no deadlines and there are no grades. No one is evaluating you. A lot of the time you will be alone, without the comfort of friends or the safety of our community. I challenge you to try to rise to the challenge when things get toughest. You will eventually need to find the strength to do so.
You have unlimited tries and are encouraged to repeat days over-and-over until you give a satisfactory effort and performance.
All you have to give- is all you have.
If you TRULY do that - you should beat approach anxiety pretty quickly, assuming there are no undiagnosed medical or psychological problems.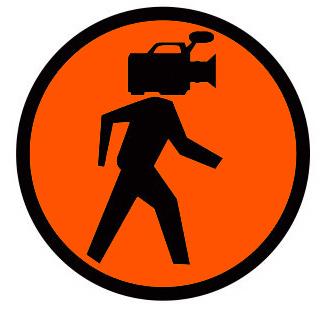 *Recommended: Ongoing Youtube Vlog
Unlike an online dating profile, you are not required to do a Vlog get receive help. I highly recommend it though. The more you give us, the more we can help. Doing a Vlog will let us see who are you and what you're like. Guys with Vlogs will receive more attention, from me and everyone else since we will have a way better idea of where you are at. You can make your Youtube videos 'unlisted' so nobody can find them on Youtube. The Approach Anxiety Vlog forum section is private (it can't be seen by Google or non-members). Do a Vlog and join our community.
Guys That Should Not Yet Begin the Approach Anxiety Program
This can be a fragile time. Arguably your entire sex life depends on this stage. We take that very seriously. You should too.
While most guys will be just fine, I suggest that you postpone working on approach anxiety if you have any ONE of the following-
Guys with Moderate to Extreme Social Anxiety
Guys with Moderate to Extreme Depression
Guys with an Extreme Lack of Social Skills
Guys that are Significantly Overweight
The criteria and symptoms of these conditions are discussed in-depth in this article-
Please be honest with yourself.
If you are dealing with any of those, you are unlikely to see the program through at this time. Exposure therapy works, but only for guys that are [at least averagely] emotionally healthy and do not have conditions/circumstances that prevent them from making positive psychological changes in the face of social tension. Remember, we are literally changing your brain, but your mind and body need to be in decent shape to change.
Please take my warning seriously.
For some guys, this might be the last time you ever try to have a reasonable sex life. Do yourself a favor and give yourself a chance to succeed.
You are going to have to address that problem at some point anyway.
If you need to discuss your situation, please come chat with us in our forum.
Chances are, you are not alone.
The Program: Social Freedom
Start Here-
If this is the first time you've seen our material, I encourage you to check out our "approach" to killing approach anxiety-
"We are often so fearful of whether or not we can achieve something that we forget to remember that if it is broken down into smaller, daily steps it becomes MUCH easier and most often attainable."
The last thing you need to know before you start.
The days are listed in order.
You may take days off, but try not to take off than more 2 days in-a-row. Ideally, on your days off- you will be getting together with some chick you met on Plenty of Fish or OKCupid.
What you can't do is skip days, reorder days or half-ass days.
There will be days where your effort, state or time spent is below-average.
It's okay.
Just redo it- the following day.
What's not okay is to pretend that you did it or feel that you've "fallen behind" and it's best to "quit" to save face.
There's no "falling behind" I encourage you to move at your own pace- so long as you are taking it seriously.
This is not a race.
The ironic thing is-
Guys that skip "ahead" are the ones that get behind.
Guys that repeat drills and go at their own pace are the ones that get ahead.
The required amount is the BARE MINUMIUM
On each day, on each drill, there will be red text indicating in how many times you should do the drill (reps) and how many times you should repeat it (sets).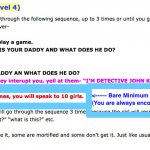 Click to Enlarge
The red text should be considered the BARE MINIMUM.
You are encouraged to do more and you should.
Still, if you just do the drills listed - it will certainly provide a reasonable dose of exposure therapy if you have other commitments that day.
You cannot get enough exposure therapy.
It took me 5-6months to beat AA (2008) and Scotty about 3 weeks (2008) because he worked harder and got more exposure therapy than I did.
If you SERIOUSLY go through our program, day-by-day, following instructions and EXECUTING the drills, repeating the drills and days that you felt could have gone better- there is absolute certainty that you will beat approach anxiety and be able to hit on the women that you want. All that's left is to have sex with them. We'll give you advice for that, that's the easy part.
This will be a memorable experience, take it seriously and it will one of the best things you have ever done.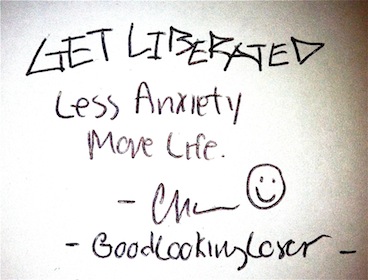 Get Liberated Index