Friends & Recommendations
Good Looking Loser's

Friends & Recommendations
Updated: Winter 2013
Here is my updated list of friends and recommendations.
The websites I list are selected by myself and I do not receive any money to doing so. (please do not ask to be on this list)
Any site listed- I feel to be a trustworthy source of high-quality information that can accelerate your life.
Whether it is a person/source or resource recommendation, I take these recommendations quite seriously because they reflect my own integrity.
Admittedly, I don't personally know every single person or group behind each recommendation but I feel the information and source to be one that I would consider learning from.
These recommendations are in alphabetical order.
I suggest you check them out.
Friends of Good Looking Loser (Looky Here! Alphabetical Order) Bold & Determined (Victor Pride) (Get Excited About Your Fuckin Life)
It's rare that I recommend a resource without either knowing the author or looking at it for several months.
Though similar to our "Hardcore (Lifestyle)" section, I actually found Bold & Determined on my own searching for information on performance enhancing compounds.
What I found was much more than some generic, parroted information- it was a thoughtful breakdown and more importantly- written FROM EXPERIENCE.
The blog is not limited to "that stuff" or insider bodybuilding discussion however. It is one of the best motivational and lifestyle sites I've seen.
If you've been around Good Looking Loser for a little while, you'll know that I'm not a huge fan of eBooks. I'm too ADHD to read them and they usually written by some nerd who wants to earn passive income without helping anyone.
Victor's eBooks are tremendous and I printed them both out. Here is my review of "30 Days of Discipline".
I totally recommend them, the programs are totally applicable and they can make a difference in your life.
Boy Toy Story (Boy Toy)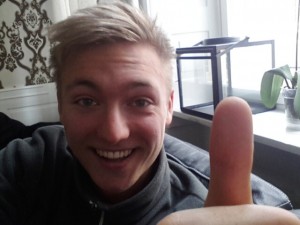 Boy Toy aka Thomas Young is one of the original Good Looking Loser's and has been providing helpful advice to our community since 2012.
Boy Toy has applied and integrated the principles of Good Looking Loser more than any single guy on the planet. What's more impressive is that he is 20 years old.
I recommend that you check out his blog, especially if you live in Europe. He certainly can give you a better view of picking up women in European country than I.
There's not many 20's year old "kids" that I feel and actually teach other guys on subjects that require maturity and experience- but Boy Toy is certainly one.
He also won the Good Looking Loser "Best Smile" award in 2012 and looks to repeat this year.
Personal Power Meditation (Illuminatus)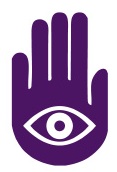 For the record, I'm not really into meditation, I don't really know how to do it. (Scotty does and says meditation was incredible for balancing his emotions when he started picking up women)
I'm definitely a fan of Illuminatus, Edward Cottrill, though.
Definitely a good guy with an absolute wealth of non-mainstream information that he's applied to his life.
His writing is superb and he's not just another guy that has a hypothetical, impossible to actually apply "zen master" approach to lifestyle and anxiety.
We've discussed random issues in private and the guy definitely has advice based on personal experience.
Here's a contribution that he made to Good Looking Loser, about getting past the need for validation. It's excellent.
I recommend his blog and forum without hesitation.
If you get his book or sign up for his forum, tell them that Good Looking Loser sent you. I've been so busy with building GLL that we don't talk too much - so shoot him a warm "what up" from the Good Looking Loser community.
Stronger Dong (Zuberi)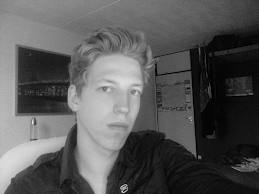 Zuberi of "The Zuberi Project" was the very first guy that I ever worked with online.
I've seen him accelerate his life in just about every facet possible.
He is the by far most knowledgeable person I know on issues concerning men's sexual dysfunction.
If you have any men's health related issues- he is the guy to talk to.
Whatever he tells you to do- DO IT.
He is one guy that "actually cares" and genuinely wants to help people.
It's not often that there's a super high-quality resource like Zuberi that you have direct access to.
I wouldn't hesitate to hit him up if you have questions- I imagine that he and his website will be quite busy in the coming years.
Lifestyle & Motivation Recommendations
Your Brain Rebalanced (Beat Porn Addiction/Tendencies)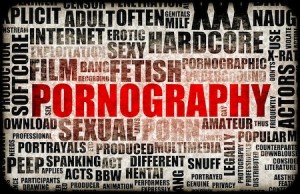 "The Underdog," the guy that runs the very popular community "YBR," actually hangs out in our forum from time to time.
A lot of guys ask me how they can stop watching porn and gather the motivation to go meet real women.
The issue is quite widespread, more difficult and more comprehensive than I knew.
I've never had trouble with watching pornography, only recently thought about the social consequences, so it would be irresponsible to claim any sort of authority.
What I can do is refer you to this excellent community that is run by a guy that proactively broke his addition to pornography and prostitutes.
I recommend that you devote the majority of your time this matter while easing into our AA Program or doing small amount of 'Basic Guy Game'.
It's usually a good idea to attack just one issue at a time and GET IT HANDLED.
But it seems that a lot of guys benefit from using our stuff as a supplement to YBR's program. If nothing else, our material will get you out of the house- something that porn addicts need to be doing more of.
At the same time, our website contains a lot of pictures that are "triggers" for masturbation, so some guys might want avoid Good Looking Loser until the time is right.
Notably, the legendary SSK08 was a YBR success story before he joined Good Looking Loser. If it wasn't for YBR, his sex life still might consist of sitting in a computer chair getting himself off.
Danger & Play (An Online Magazine for Alpha Males)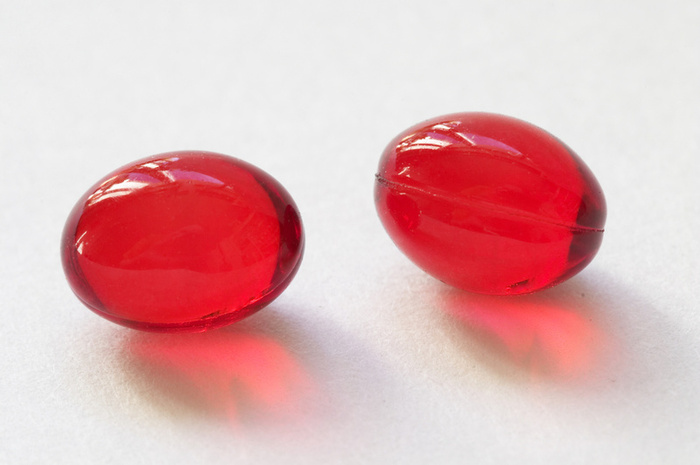 If you like our stuff, you'll like this blog. Right up my alley.
Red Pill.
The author is very brash and unapologetic. It's an intelligent kick in the ass, engaging and funny.
The articles are right to the point. (something I need to work on a little bit)
I think you'll like it because it's different than the typical 'Manosphere-Lifestyle' community, it covers miscellaneous topics such as health/fitness, nutrition, fighting and has some material on performance enhancing drugs.
In fact, other than BoyToyStory, it might be the closet thing to Good Looking Loser. It's definitely not a site that can be described in a single word. (That I've seen)
I definitely recommend that you check D&P out-
Thumotic (Hardcore Lifestyle and Beyond)
There's not too many sites that really push the envelope in an insightful and interesting way these days. (you should be reading these sites mainly for self-improvement and not entertainment though)
Most websites (that recommend stuff) read like fucking advertisements where you know the Internet marketer behind it has no experience with what he's "reviewing".
Thumotic is solid and I really like the recommendations, a lot of them I have done myself and I like that they are willing to talk about hardcore drugs in an intelligent way.
Unlike myself, you can tell right off the bat that the writer(s) are quite intelligent.
They give clinical studies too.
It's a rather new website (born November 2012) but this is one that is going to be big.
I told ya so.
Pick Up Artist Related
Aaron Sleazy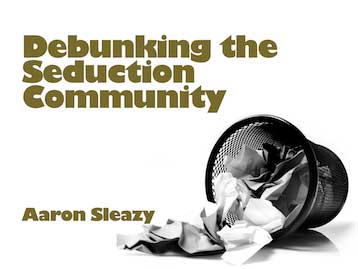 Aaron Sleazy is probably most famous 'whistle-blower' on the seduction community.
He's writes quite well but more importantly- he has experience with what he is talking about.
Had I read the free eBook (look to the right) in 2007, I wouldn't have spent ~2.5 years in the PUA community and thousands of dollars trying to accelerate my sex life. This single book has probably brought more people back to "reality" and any single resource.
Scotty and Sleazy actually know each other personally.
He was the first person to help get out the word about GoodLookingLoser.com, for which Scotty and I will be forever grateful for.
Manosphere Sites
Viva La Manosphere!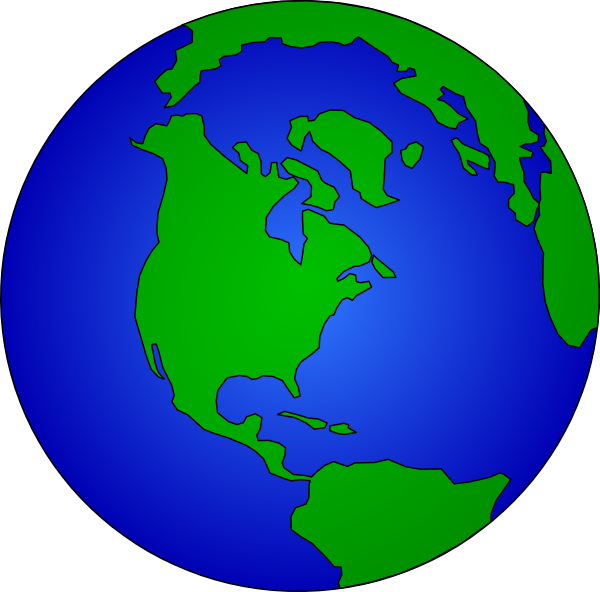 Jack, creator of VLM, has done us all a favor and created a bookmarking site that helps you keep up to date with the latest posts and news inside the Manosphere.
Although I'm not directly part of the sphere, I'm grateful that both our sites are featured there and can be seen by guys that otherwise would never come across GLL.
I suggest you subscribe to VLM and check out the related sites.
He only allows QUALITY sites on his blogroll - so you won't have to swim through any crap.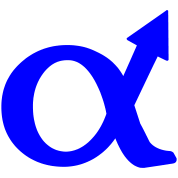 The Anti-Feminist
A very intellectual, well-thought rebuttal to mainstream/extremist feminism. The author of the writes quite well.
He points out that [most] men have testicles, while women don't. This reminder is quite insightful to many neutered, weakling males.
If you hate me for being an unapologetic, stupid, can-barely-reador-write pig- you'll hate this guy just as much.
If you voted for Hilary Clinton or your ex-boyfriend who lifted weights dumped you- you'll turn red in the face.
If, however, you believe in the what we do (and teach) and would like to examine it's theoretical, political and intellectual core and seeming decline; including it's implications on a global scale- you'll like this blog very much.