Scotty's Private Training
Scotty's Private Training
updated: April 2014
Scotty is available for in-field training if you are interested.
He is based in the New York City area but can travel as well.
He requires at least 30 days notice if you need him to come to your city.
The training is completely based on what you want, so long as it involves spending at least 90% of the time talking to women. Anything less than that is a complete waste of your time. Don't worry- all your questions will be answers, it can be done on the phone or post-training.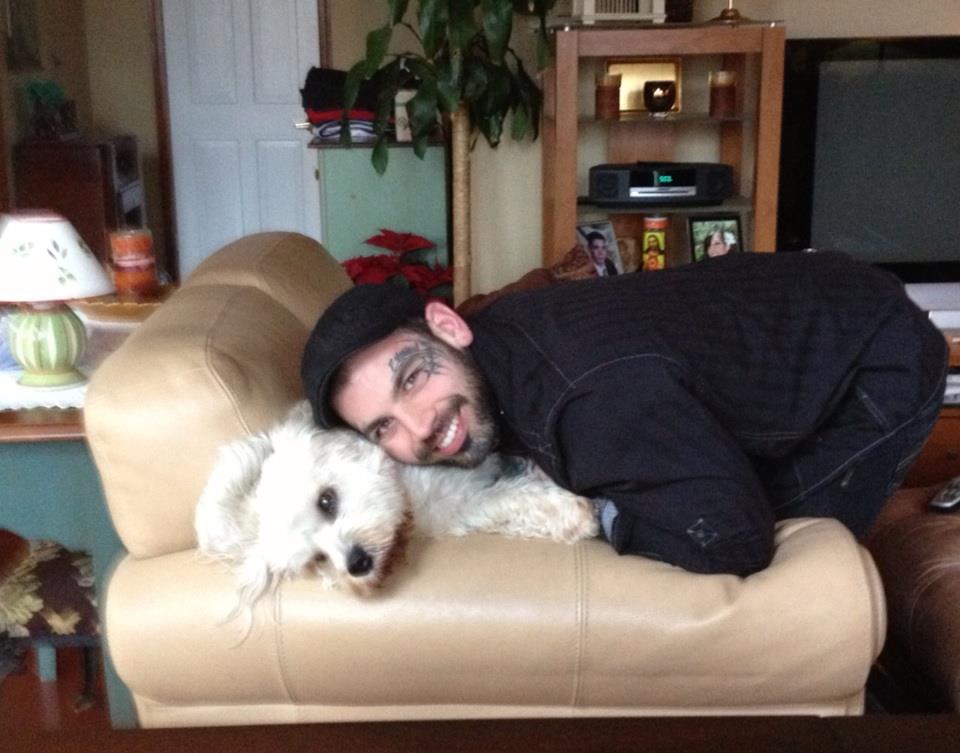 I'll leave this picture up until he tells me to take it down. Haha.
This is What Scotty is Currently Doing
Since repetition and in-field experience is the key to getting good and getting results, Scotty prefers to work guys on an ongoing basis rather than a "one and done" deal.
Go out with Scotty 1 or 2 days/nights a week (at least every 3 months)
Talk to Scotty on the phone for an hour about specifics to work on (every week in-between)
I was the one that suggested this sort of thing.
The phone calls are helpful for learning and motivation purposes but the best part is -
It makes it so you are ACCOUNTABLE and we make sure you are "doing your homework" and starting to get results.
From our experience in the pickup community, we've found that most guys experience a short-lived 'afterglow' following their training and hit on girls for the next 2-3 weeks on a regular basis. After that, however, they lose momentum and return to isolation. I had that issue back in 2007.
If you are interested contact Scotty (Brian) here -
What To Expect
If you work with Scotty, you will see the most aggressive style of game at work.
You will see him get girls.
You will see him get "rejected" by girls.
You will see the good, the bad, the smooth, the sloppy.
You will see what is possible.
You will probably see the most male-to-female social freedom that you have ever seen.
You will see EXACTLY what he does when he's out hitting on girls alone.
You will see that verbal dialogue is pretty much insignificant.
You will see extreme screening.
You will see what works.
You will not see the deception, other bullshit, safe game, and student management that will you see at other workshops.
If you train with him in New York, unless you request otherwise- you guys will meet up a specified location, have a drink or two, and just talk about women and whatever you want. Then you'll go out and watch what he does and take it from there.
After training you can expect to have a very good perspective on how to get women that are DTF, it's likely that some of your interactions will already reflect this. You cannot expect your dating life to be completely "handled," this is start, not a finish.
That's the normal training protocol.
In other cases however-
(these options aren't always available however)
Scotty has let guys stay at his house for several days.
Scotty has traveled to work with guys and stayed at their place for longer than week.
You are a good candidate to train with Scotty if-
You are committed and determined to have a better sex life.
You have an open mind and are willing to try new things.
You are willing to be honest with yourself and Scotty on the issues you have.
When you speak with Scotty on the phone about training, please be honest.
It is only for your benefit.
He is one of my best friends and he gets more ass than anyone I know.
Scotty is open to working with anyone who is serious - regardless of their experience level.
Cost of the Workshop
Talk to Scotty about this.
It will be affordable and probably about 5x less than you are used to seeing.
Please expect to submit a downpayment that goes toward your training if it is your first time working with him.
There's been some guys that setup training and then "flaked" out by not even showing up.
DO NOT DO THAT.
Legal Disclaimer
If you work with Scotty one-on-one, everything is between YOU and him.
Price, training, dates, time, what you want, what you guys will do, legal issues is between YOU and him.
Any payment, training game plan is between YOU and him. If I have nothing to do with it at the moment and have no liability.
Scotty and you will verbally consent to terms and you guys will see it through. I'm pretty sure he's willing to do anything you'd ever want/imagine.
Closing Thoughts From Chris
If you have the time, money and most importantly - the DRIVE to get better at meeting random girls, you might want to be consider working with Scotty until you are where you want to be.
We aren't huge believers of the "weekend workshop" method and suggest that you work with Scotty and keep in touch with him (by phone, he'll let you) until you work with him again.
This will be a process - accept that and try to enjoy it. You can get laid plenty if some of your fundamentals are above-average traits.
For a number of reasons, I actually had a significant amount of success after I met/worked with him.
The weekend I met him, way back in 2008, I slept with a pretty cute girl that I met at Beauty Bar in Hollywood and also picked up another hot girl from Club H.Wood that became one of my fuckbuddy for the entire summer.
I had above average skill at the time but it was just the beginning of beating "Mr. Funny Man."
I largely credit him, and him alone, for his overall vibe and the undefined screening mindset.
As of January 2014 - it would be a good time to hit him up because you can get a lot of personal attention before, after, during training and become friends. He'll be pretty busy in the future.
Additionally- as with all of the guys we meet/work with- we WILL stay in touch.
You aren't just some fucking "customer" that we never speak to again. I've seen a ton of that in the mainstream and the "instructors" (who don't get laid in the first place) won't speak to you if you don't give them more money. Thats not how we roll, as you can probably see by this website. I'm not saying that we'll be completely available, but we will try our best if you need a reasonable amount of attention.
Unedited Reviews
Very first video we ever did!
(About Scotty)
About Scotty from Good Looking Loser from Good Looking Loser on Vimeo.  
Basic Approaches - In New York City
Scotty Picks Up a Girl and Heads In the Direction of His Car (Bad Logistics) from Good Looking Loser on Vimeo.
Scotty Picks Up A Cute Black Girl in SOHO (New York City) from Good Looking Loser on Vimeo.
If you are interested in working with Scotty, hit him up here-