Interview with SSK08
Last Friday, I had the pleasure of interviewing one of the most dedicated and successful guys we've worked with online- you all know him, SSK08.
SSK08, aka Amir, has been reading GoodLookingLoser.com since March 2012.
When he started, he had high-moderate social anxiety, high-extreme approach anxiety, moderate [temporary] extreme depression (relationship breakup), lingering pornography addiction, issues with erectile dysfunction and an outdated clothing style (haha, nothing you haven't told everyone). He is also 1/2 Pakistani, which makes him a minority in Ireland and Manchester, the two cities where he has lived in over the past 8 months.
All this makes his story even more amazing.
Here's a little update from Amir-
Not surprisingly, Amir's thread, "New Self [SSK08]," is one of the most popular threads on this entire website, with daily readership routinely over 400 people according to Google Analytics. As of November 2nd 2012, the thread already details his journey of beating social anxiety, slaughtering approach anxiety, solving the erectile dysfunction issue (Cialis) and getting laid.
Not counting the semi-off periods, he's done all this in about 5.5 months without even the security of a "job".
As I told him, he's already made more process than 99% of the guys in the pick up community will make in 3 years.
A critical point came June 6th, 2012.
Amir may or may not know it.
He had met an inexperienced community guy that was fun to go out with but also liked to contribute advice on "how to Get Laid." Big problem. I wasn't happy about it and I let him know. This was a critical point, I figured Amir would either commit 100% or we'd never see him again. I was hoping it was the first one. It was. He committed himself and worked harder this summer than anyone we've seen.
His life is completely different because of it.
Amir was tagging girls this summer, long before even our very first in-field videos came out. He took the information on GoodLookingLoser.com and ran sprinted with it. He's not looking back.
For those who care- Amir has sent me pictures of some of the chicks he's tagged, having absolutely no reason to doubt him (he's honest and open with everything... can you tell?), these girls are pretty hot I must say.
Congratulations on all your success Amir, you have earned it. The tough part is over, you will reap the benefits for a lifetime.
It's possible.
update: pre-video advertisements removed
As you listen to this- you probably can hear a kid that has come along way.
But very quickly.
So quickly, in fact- he can very clearly remember his "Old Self," it's only been about 100-150 days or so.
Interview with Amir (SSK08) 1/3
00:00 Introduction on Amir, my perspective on his journey so far
01:30 Dedication
02:30 He is the reason he is getting results, not me
02:50 Amir's starting point back in March 2012
03:20 Amir says Hi
04:45 Amir talks about his life, where he's lived, what he's been through, pre-GoodLookingLoser.com, his focus
07:10 Amir is 24
07:20 We discuss Approach Anxiety, pre-sexual experience
08:55 How Amir discovered "PUA" advice online
09:30 Porn addiction battle
10:50
www.YourBrainReBalanced.com
11:20 Amir's advice for guys who are looking at too much porn
12:40 Amir's "It Factor"
13:20 Willpower in the Army
14:00 When Amir started the AA Drills, he was shaking, freaked out
15:00 Amir's former social anxiety... actually pretty high
15:30 Amir using negative energy from pornography addiction to fuel motivation
17:30 When things get tough... Where things were tough...
18:40 "When your desire to get laid is greater than your approach anxiety, you'll start hitting on women non-stop."
19:20 Amir rather die than not get pussy ever
20:40 Amir starts AA Drills, stops, comes back in May full force
21:40 When Amir started the AA Drills he'd hit on 5 girls a day
23:20 Specific time when things got noticeably easier (May), after he beat Social Anxiety
24:50 When Amir made trying to get laid the #1 priority, he started getting results, emotional changes
26:00 Amir's advice to beat to beat Approach Anxiety based on his experience
Interview with Amir (SSK08) 2/3
00:45 Amir's Normal Day: Wake up, eat sandwich, go talk to girls. He's living this lifestyle for a little while until he's where he wants to be.
02:00 In Dublin, Amir approaches 100 girls in 12 hours, got laid to break long dry spell.
02:55 Amir's quick lay report
03:35 Last 6 girls Amir has slept with- met 5 in the street
04:30 Amir's gameplan/escalation/phone numbers
05:00 Amir In-and-Out (60 seconds), gameplan
06:15 Following up with girls he's met (phone numbers), 2dates/day, then starting screening pre-date IN/OUT.
07:20 Gameplan for dates, On date: foreplay, try to take them back
09:10 In the beginning- it was easier for Amir to touch girls than to talk to them, this is sorta rare
10:50 Pushing the limits, escalation with Amir, he learned a lot from this
11:30 Amir stopped playing "safe game"... why?
12:30 More on approach anxiety
13:15 Amir is shooting for ZERO Approach Anxiety, ultra high level.
13:45 Amir is happy tagging 2 girls a month since he's slowly integrated into his life, my perspective
15:30 Question for Amir: Would you tell guys to drop EVERYTHING for 3-4 months and do nothing but hit on girls/beat approach anxiety?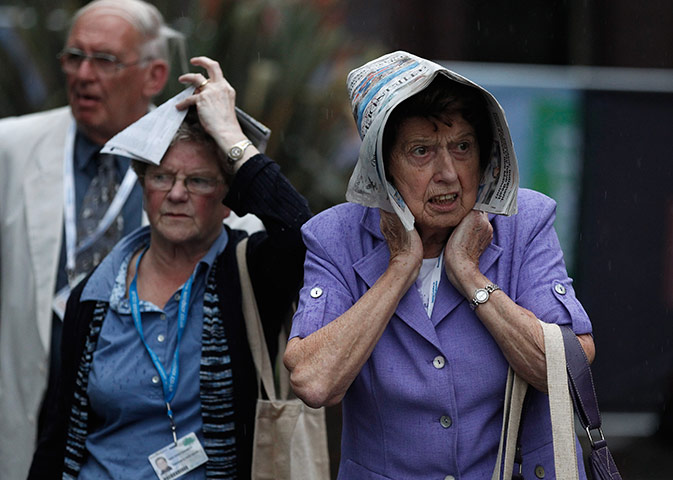 Girls in Manchester (Google Search)
16:3o Where did approaching random chicks begin to get fun? The girls in Manchester, UK. are gross Amir says.
17:50 If you REALLY make beating Approach Anxiety your 1st priority you'll beat it, if it's your 2nd priority- you might beat it, if it's your 3rd priority you won't.
18:30 Our Approach Anxiety drills, stop trying to Get Laid. Amir's perspective.
19:50 Other stuff that's changed in Amir since he can get chicks.
22:10 SSK's suggestion to people in 2 words
22:30 If Amir did nothing but beat his AA, he'd still have a better sex life than 95% of guys.
Interview with Amir (SSK08) 3/3
00:00 We're back one last time, you can listen to whatever Amir says- he's read everything and done most of the stuff we talk about.
01:20 Amir doesn't know what his life would be like if he didn't find our site (thanks man)
02:05 GoodLookingLoser.com = Screens people, believe it or not. We purposely scare losers off.
03:20 Bad Days vs. Good Days for Amir
04:00 Amir felt like quitting a lot in the beginning
04:40 Self-evaluation of progress, daily action adds up
05:10 Analytical people and this process, Amir's story - wandering around in the forest
06:00 STOP THINKING ABOUT THE UNIVERSE, go hit on girls/work on AA
06:55 How Amir quit wasting time, being analytical
07:30 What stopped Amir from quitting? Negative energy -> Action (like Scotty)
08:45 Amir's internal conflict at the beginning, war with his brain
09:30 Amir on his progress- how long did he think it would take to beat Approach Anxiety? 10 Years. It took about 6.5months (2.5 months off). Amir had extreme approach anxiety, high-moderate social anxiety
11:50 Amir's daily reminders on progress
13:10 Is picking up women how Amir thought it would be?
14:40 50% reduction in anxiety (social momentum), 25% down a week
15:30 0 to 100, social momentum, Amir's/Scotty's rapid-fire approaching